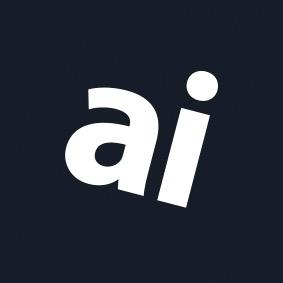 Why you can trust AppleInsider
2021 iPad review: The best iPad for nearly everyone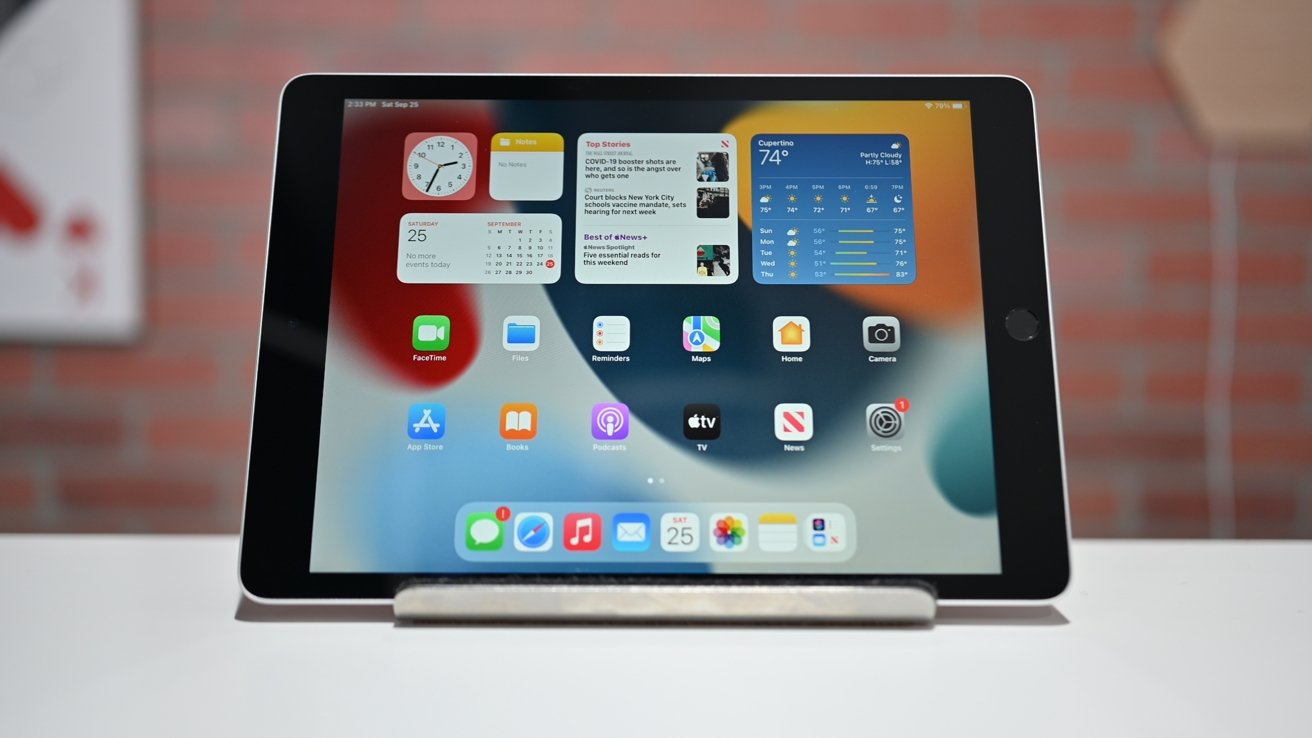 2021 10.2-inch iPad
4.0 / 5
---
Apple's ninth-generation iPad isn't a giant leap in design or feature improvements for the line, but as the cheapest tablet in the range, it'll do just fine.
The iPad has been a staple of Apple's product range for over a decade. Despite the changes year to year, some big and some small, it has always been recognizable as Apple's flagship tablet, and is the default choice for people wanting to pick one up inexpensively.
While announced alongside the iPhone range, the iPad doesn't tend to get much in the way of major revisions year-over year. For the most part, this is the case for 2021's model.
Specifications
Â
iPad
(8th Generation, 2020)
iPad
(9th Generation, 2021)
Launch price
$329
$329
Capacities
32GB, 128GB
64GB, 256GB
Screen size
10.2-inch
10.2-inch
Screen resolution (pixels)
2160x1620 at 264 ppi
2160x1620 at 264 ppi
Screen max brightness (nits)
500
500
Display
Retina

Retina
True Tone

Processor
A12 Bionic

A13 Bionic
Apple Pencil Support
Yes, First Generation
Yes, First Generation
Smart Connector
Yes
Yes
Dimensions (inches)
9.8 x 6.8 x 0.29
9.8 x 6.8 x 0.29
Weight (lbs)
1.08
1.07
Battery (hours)
Up to 10
Up to 10
Rear Camera
8MP
8MP
Front Camera
1.2MP
12MP
Center Stage

Video
1080p at 30 fps (rear)
720p (front)

1080p at 25 or 30 fps (rear)
1080p at 25, 30, or 60 fps (front)

Biometric
Touch ID
Touch ID
Reliable shape, reliable screen
Just looking at the outside, you can tell there hasn't been any major changes to the ninth-generation iPad, as it has been using the same design as the seventh-generation model.
For the third release in a row, you're looking at a 9.8 by 6.8-inch tablet that's 0.29 inches thick, and even weighs the same 1.07 pounds as two generations ago.
This certainly makes the iPad unmistakable, but it's starting to look a little aged when you put it next to the just-redesigned iPad mini, the iPad Air, or the iPad Pro line.
The screen on the front is also a continuation of the tried-and-tested 10.2-inch non-laminated LED-backlit IPS display that's on its third generation of iPad. There's no change to its 2,160 by 1,620-resolution screen, which has a pixel density of 264ppi and 500 nits of maximum brightness.
Using our TES 137 light meter, we got 481 nit peak brightness. Close enough.
This time, Apple has tweaked the display to give it support for the sRGB color gamut and True Tone, which are nice extras.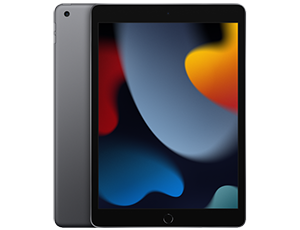 iPad 9th Generation
---
Equipped with the A13 Bionic chip and a 10.2-inch Retina display, the 2021 iPad (9th Gen) offers all-day battery life at a budget-friendly price.
Decent performance, but behind the curve
A new iPad usually signifies a processor upgrade, and 2021 is no exception. The ninth-generation iPad moves on from using the A12 Bionic to the A13 Bionic.
This is two generations behind the latest iPhone SoCs, the A15 Bionic, but versus its competitors, it's still a very powerful and capable chip for typical tablet uses.
Geekbench benchmarks for the A13 put it at just over 1,300 points for single-core performance, around 3,000 points for multi-core, and about 7,200 for Metal. These are all expected improvements on the 1,100 single-core, 2,400 multi-core, and 5,300 Metal scores of the previous iPad model.
For an entry-level iPad that's the least expensive, and anchoring the entire range, the power increase not exceeding the iPad mini or iPad Air is expected.
It's still got more than enough power for years for the average iPad user who doesn't need bleeding-edge iPad Pro-style performance. Media consumption, web surfing, and reading don't exactly demand a lot of computing horsepower.
Those who need a bit more oomph will need to be prepared to pay a bit more for what they require in the iPad mini, iPad Air, or iPad Pro.
Work from home changes
The biggest change of the entire tablet for 2021 is camera-related, and even then it's not the one on the back.
On the rear, you have the usual 8-megapixel Wide camera, with the standard f/2.4 aperture, 5x digital zoom, and HDR support. That hasn't changed from two generations ago, and neither has its 1080p video recording at 30fps with 3x zoom, nor the 720p 120fps Slo-mo feature.
The major improvement is the fact that Apple has finally upgraded the FaceTime HD camera from the long-running 1.2-megapixel version to the 12-megapixel Ultra Wide camera. That isn't a typo with a misplaced decimal point, it really is a 12-megapixel camera.
To go along with the higher resolution, you now gain a 2x zoom-out capability and an extended dynamic range for video up to 30fps. Even the video recording options have moved from 720p to 1080p at 60fps.
This all helps drive the main reason for the upgrade: Center Stage support, namely the automatic tracking and zooming of the camera frame to match the user's movements during a video call. We've had mixed results with this so far, but we expect refinements in the next few versions of iOS 15.
With so many people relying on the iPad for video communications, it makes sense to not only upgrade the camera sensor, but also to add in Center Stage. Home-based video conferencing will stick around for quite a few more years at least.
Power, connectivity, and other unchanging things
The rest of the iPad's features list was lifted from the 8th generation's specifications, though you wouldn't expect much in the way of changes in it anyway.
The battery is said to last for up to 10 hours of Wi-Fi web surfing, or up to 9 for cellular surfing, a data point that hasn't changed over the last two years. In our testing, this is about right. Obviously, it will decrease as the user puts more computational demands on it.
Getting power into the iPad is also unchanged, as Apple continues to use Lightning rather than switching over to USB-C, like in the iPad mini, iPad Air, and iPad Pro.
First-generation Apple Pencil support continues to linger for yet another year, while the Smart Connector continues to keep the iPad compatible with the keyboards that use it.
Wi-Fi continues to include 802.11ac (Wi-Fi 5) support with MIMO which remains adequate, but not the peak of performance. Given that the target market probably doesn't have Wi-Fi 6 routers, this is fine.
The use of Bluetooth 4.2 is also an unchanged element, and unusually so considering practically every other major product in Apple's portfolio uses Bluetooth 5.0 at the very least. This is a bit more surprising than the Wi-Fi 5 support, but doesn't impair functionality that we can tell.
There's cellular options again, with both nano SIM and eSIM support, but unlike the iPad mini, you're stuck on LTE at best. There's no 5G connectivity to be had on the ninth-generation iPad.
Storage up, color options down
It's a good thing to see that Apple has bumped the storage options up this time around. Gone are the 32GB and 128GB capacities of the eighth-generation, it now comes 64GB and 256GB options.
This could have heralded a change in pricing, but it hasn't. Apple's cheapest iPad, the 64GB model with Wi-Fi, is still just $329. If you want a cellular version of the same capacity, it's $459.
Going for the 256GB model, you're paying either $479 or $609, depending on whether you go Wi-Fi only or Wi-Fi and Cellular.
While Apple has kept the status quo or improved areas, there is one minor part that has seen a reduction. While you can get a Silver or Space gray iPad, the previously-available Gold option is no longer available.
It's doubtful that there will be a great deal of internet drama or garment-rending at the loss of the Gold iPad. If you're going to put it in a protective case, it doesn't really matter.
A tweaked rerun
For the 8th-generation iPad review, we called the model "powerful and expectedly boring," as it was a cheap iPad that focused on getting as much bang for your buck as possible over practically anything else.
You could say the same thing about the 9th generation iPad looked at a one-model-year lens. For the most part, it's basically the same as the one before it, but more powerful, and with no outlandish changes.
With any annual computing update since about 2012 in any market, a one-year lens is not the best way to look at incremental annual updates. As with the iPhone, with Windows PCs, and with nearly any other computing segment you desire, that one-year gap doesn't force a "must-buy" situation for the market segment that's served by the entry-level iPad.
The biggest alteration in 2021 is certainly the front-facing camera, though that many not be a massive draw for the model. But, since we're living in a time where video calls continue to be a big part of everyone's lives, it's a much-needed improvement.
The entry level iPad is not going to light the world on fire with its feature set. The iPad Pro does so for performance, while the iPad mini boasts all of the new design features and other quality-of-life upgrades that a user looking for cutting-edge changes could want.
Features of the higher-end iPads will continue to creep downwards over the years. There will eventually be a mostly edge-to-edge design for the entry-level iPad — but it is not this year, and we're guessing, probably not next year either.
The 2021 iPad refresh is still not enough from a pricing perspective to blow the doors off the education market when looked at an initial cost of acquisition perspective. School districts that pick the iPad do so for the longer-term and lesser support costs down the line versus competitors, and the today-cost of the hardware for the iPad is less of a consideration in those scenarios.
Colleges don't generally pick the entry-level iPad for supply to students, and the 2021 iPad model won't change that. That's okay, though, because like we said before, it's not a higher-end device and wasn't really intended for this specific market.
As it has since Apple upscaled the iPad with the iPad Pro line, the iPad with no Air, mini, or Pro name fills the hefty space in Apple's portfolio that consists of users who just need a tablet. No bells and whistles, just the basic offering.
Looked at from that all these perspectives, Apple's latest iPad will fit into the market that it wants to address with it, just right.
If you need an iPad of any sort to perform any given task, this is fine, and will get the job done.
Solid speed improvements
Same design means old cases will work
Smart Keyboard and Apple Pencil support
20W USB-C power brick
Reliable and solid design, but...
The older, yet solid, design is starting to show its age
No second-gen Apple Pencil support
Rating: 4 out of 5
Where to buy