Apple Heart Study shows Apple Watch could detect multiple arrhythmia types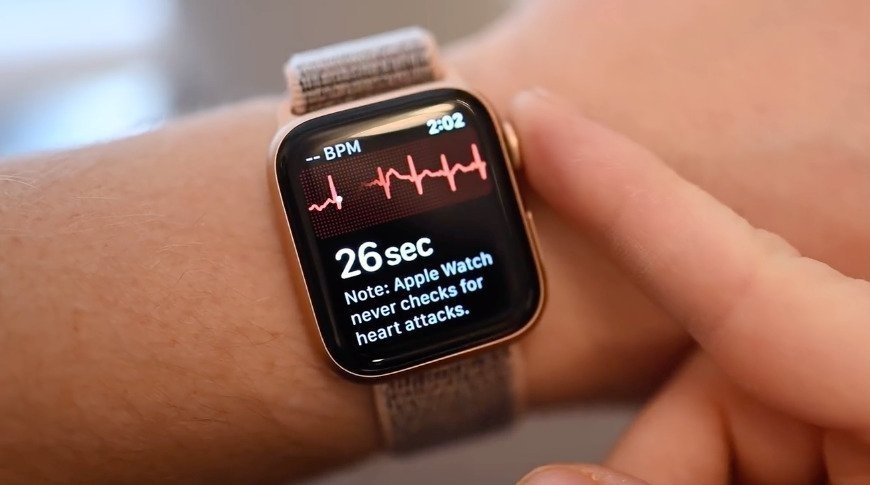 AppleInsider may earn an affiliate commission on purchases made through links on our site.
The Apple Watch is capable of detecting multiple types of arrhythmias, according to research stemming from the Apple Heart Study, with the wearable device able to determine more versions than the standard atrial fibrillation (AFib).
The Apple Watch Series 4 introduced a built-in ECG, allowing users to monitor their hearts for an irregular pulse. In research issued as part of the Apple-Stanford Medicine Apple Heart Study, it seems that the Apple Watch can detect a variety of different arrhythmias than first thought.
The study, published in the American Heart Association Journal and first reported by MyHealthyApple, the Apple Watch's irregular pulse detection algorithm has a positive predictive value of 0.84 for the identification of AFib in an initial analysis from November 2019. In a new second analysis, researchers examined participants of the Apple Heart Study that had received an ambulatory ECG patch after an index irregular pulse notification.
A total of 450 participant ECG patches from the pool of over 419,000 Apple Heart Study participants were analyzed. Of the group, no AF was detected on 297 ECG patches, representing two-thirds of the samples.
Non-AFib arrhythmias excluding supraventricular tachycardias were recorded in 119 patches that didn't involve an AFib reading. Furthermore, 76 participants had reported subsequent AFib diagnoses.
For those participants who received an irregular pulse notification on their Apple Watch but AFib wasn't observed on the ECG patch, atrial and ventricular arrhythmias were detected in approximately 40% of cases.
The research publication arrives shortly after a new Apple Watch and iPhone study was launched by Biogen, Apple, and UCLA. The study seeks to determine if a person's cognitive performance with a device could be used to detect depression and dementia.