Ikea ships new version of Symfonisk AirPlay 2 table lamp speaker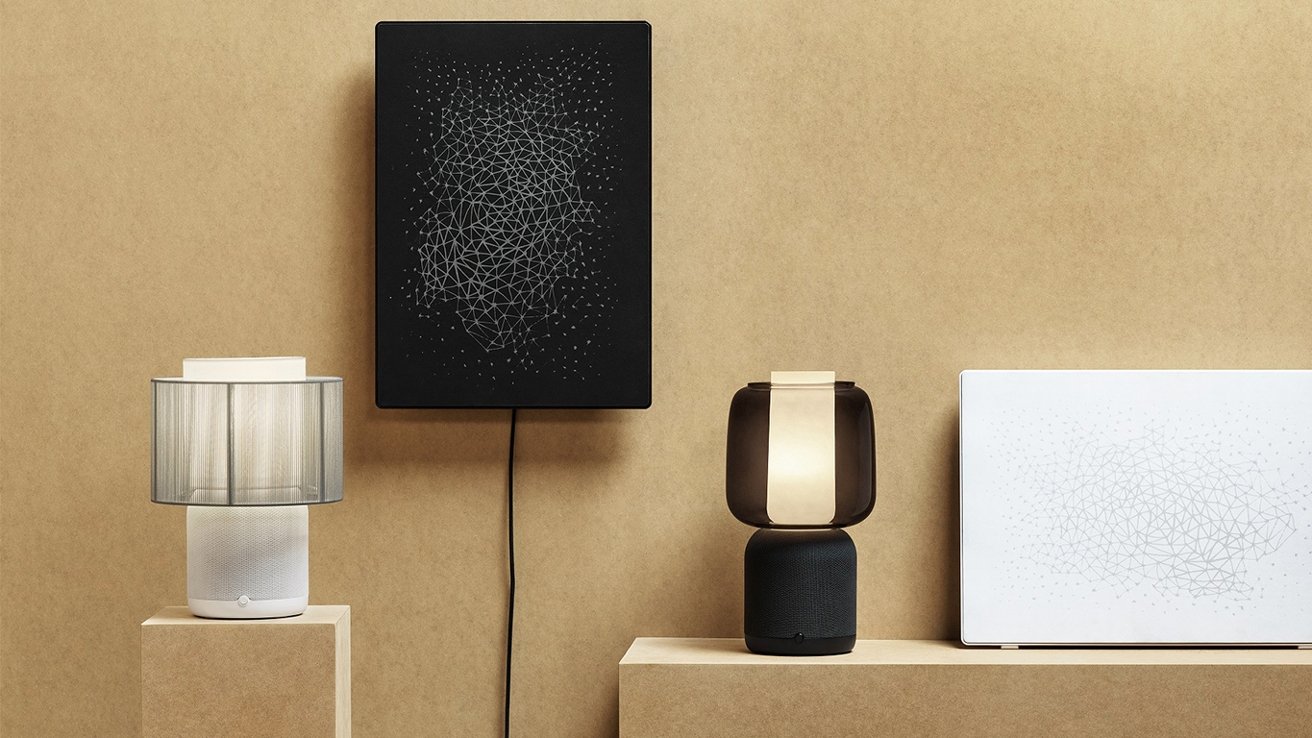 AppleInsider may earn an affiliate commission on purchases made through links on our site.
Two years after the original Symfonisk lamp was released, Ikea and Sonos have launched an updated version with customizable designs and a better sound experience.
In 2019, Ikea partnered with Sonos to create the Symfonisk lamp — one part desk lamp and one part Wi-Fi speaker. Now, the duo has joined forces once more to iterate on the original.
The new Symfonisk table lamp is now divided into the speaker lamp base and the speaker lampshade, sold as two separate items. Customers can choose between a white or black lamp base and between two different lamp shade styles — one textile and one glass — in either black or white.
The lamp has also gained a much-requested feature — an E26/E27 socket. This allows for a much broader range of lightbulbs to be supported.
In addition to the cosmetic changes, the new Symfonisk lamp features an entirely redesigned acoustic architecture that utilizes a custom waveguide. This updated design helps to deliver improved sound quality from all angles.
Symfonisk still connects over WiFi and can still be used as a standalone speaker or paired with other Sonos products. In addition, because it is part of the Sonos ecosystem, it easily connects to more than 100 streaming services.
The new Symfonisk lamp will be available for purchase starting on October 12, 2021, at Ikea stores in the United States, on Ikea-USA.com, and in select markets in Europe. It is anticipated to reach all Ikea markets in 2022. The lamp's core unit, the base, retails for $140. The glass lampshade top retails for $39. The fabric shade sells for $29.
The existing lamp retails for $189 and is listed at "last chance to buy" at most of the US Ikea locations.