Apple's Lisa Jackson & Deirdre O'Brien in Fortune's 'Most Powerful Women' list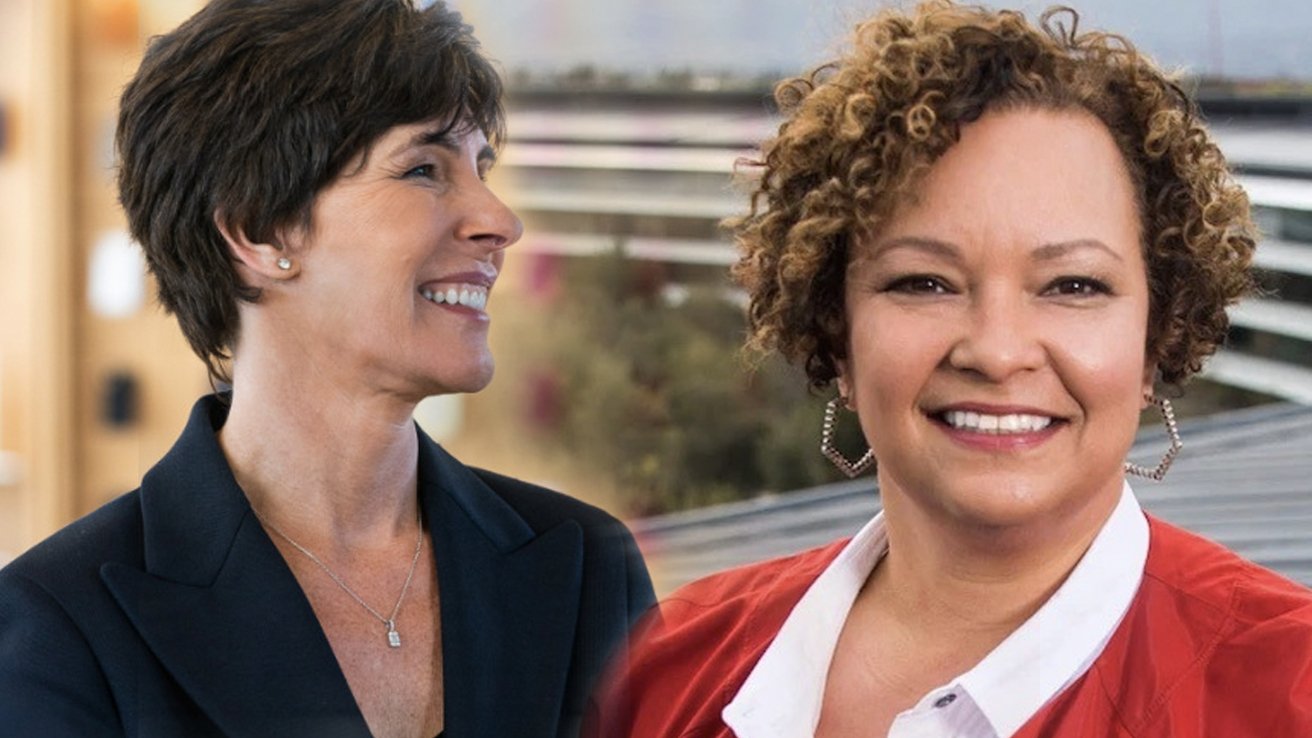 AppleInsider may earn an affiliate commission on purchases made through links on our site.
Fortune has released its list of the 50 most powerful women for 2021, with two Apple execs, Deirdre O'Brien and Lisa Jackson, earning a place on the list.
Every year since 1998, Fortune has released a list of what it considers to be the most powerful women of the year. The list often comprises women leaders in business, philanthropy, government, education, and the arts.
Two of Apple's executives have earned a spot in the top 50 for 2021's "Most Powerful Women" list. Apple's SVP of Retail and People, Deirdre O'Brien secures the 27th spot. O'Brien joined Apple in 1988 but did not take over her current position until April 2019.
"As Apple's top HR official as well as chief of its $74 billion or so retail business, O'Brien's responsibilities touch 147,000 employees and millions of consumers," reads the Fortune writeup. "She helped formulate Apple's return-to-work plans and is evolving its physical store strategy, including adding express counters where shoppers can pick up online orders and launching an in-store project to help mentor young creatives."
Last year O'Brien was ranked 29th on Fortune's "Most Powerful Women" list, and gave an interview where she discussed the lessons learned from the ongoing coronavirus pandemic.
Lisa Jackson, Apple's VP of Environment, Policy, and Social Initiatives ranks on this year's list, holding the 33rd spot. Jackson joined the company in 2013, a few months after resigning from her position as EPA Administrator under Obama.
"[U]nder Jackson's leadership the tech giant reported a 10% drop in its carbon footprint from 2019 to the end of 2020," Fortune writes. "She also helped drive Apple's ability to ship all newly released iPhones, iPads, Apple Watches, and MacBooks with 90% fiber packaging in fiscal year 2020 in an effort to close in on the company's commitment to eliminate all plastics from product packaging by 2025."
In 2020, Jackson was ranked 35th on Fortune's "Most Powerful Women" list. In August, Jackson sat down with U.S. Environmental Protection Agency Administrator Michael Regan at Apple Park to discuss Apple's green initiatives, environmental justice, and more.