Flying with iPad mini: A pilot's review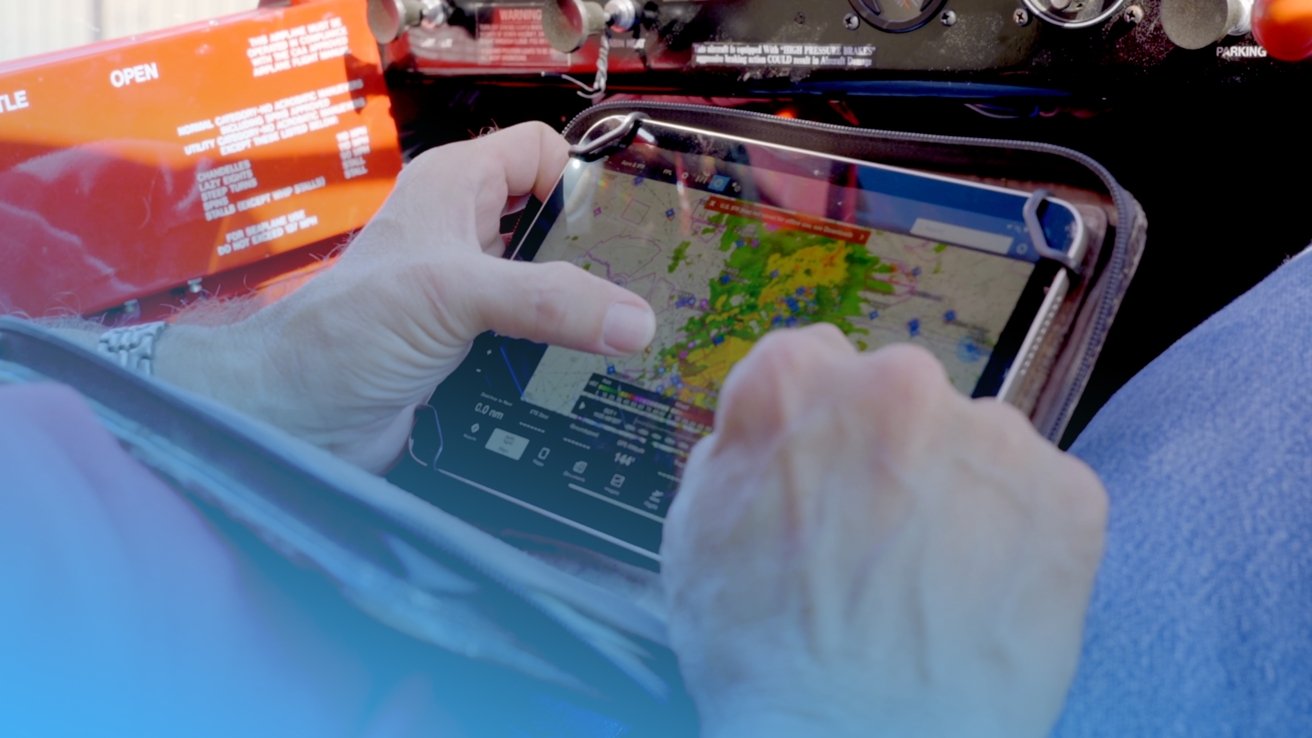 Apple specifically mentioned pilots when it released the 2021 iPad mini, so we interviewed 35-year aviator Scott Oglesby to learn more about its usefulness in the cockpit.
Scott Oglesby has been flying planes since 1985, and after a multi-year hiatus returned to a new technology-driven form of flying in 2013. Prior to the ubiquity of internet connectivity and the introduction of iPad, pilots were required to plot routes on physical maps with pencils and call airports for a weather forecast.
"When I I learned to fly," says Oglesby, "everything was on paper charts and the internet and iPad and iPhones, and all that technology didn't exist. For that matter cell phones were still analog, so every time we went on a trip we would break out our [paper] charts. We'd map our route, sometimes all the way across the country."
Today, most of the information needed for a flight can be found in a single app. From wind speed at varying altitudes to visibility conditions at any airport, pilots can now safely rely on iPad for a majority of their workflow.
"Whether it's an aeroplane with older technology in it, or whether it's an aeroplane with current technology," says Oglesby, "I use the iPads for all my weather briefing, my flight planning, and even my cross country work."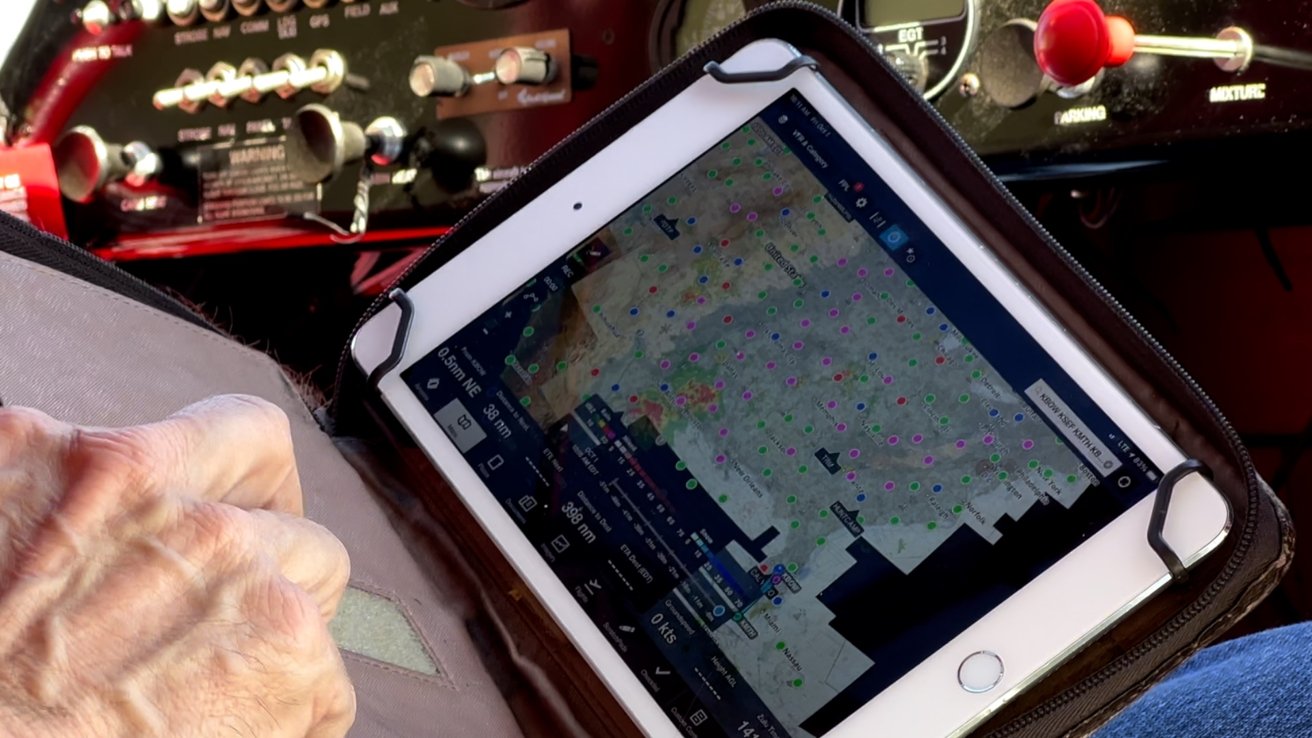 Scott has been using iPad mini for years, utilizing the app ForeFlight for all his journeys, especially when flying older aircraft with minimal modern technology.
Oglesby says that this one app has replaced not only paper documents, but also phone calls to find out about the weather in different regions along his flightpath.
In some planes, like Scott's new 1940's Piper, space inside the cockpit is very limited. While the larger 12.9-inch iPad Pro is visually appealing, iPad mini is easier to mount and use inside these confined spaces.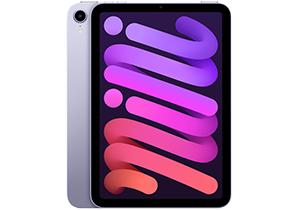 iPad mini 6
---
Equipped with the A15 Bionic chip and an edge-to-edge 8.3-inch Liquid Retina display, the 2021 iPad mini 6 also supports the second-generation Apple Pencil.
Pilots have to think about weight and convenience in a small cockpit, too. "I can tell you right now [the 12.9-inch iPad Pro] doesn't wait any more than my mini to speak of, really," he says.
"I like the bigger screen, the bigger format," he continues, "but for me it's a matter of space. It's real easy to see right here [iPad mini] in this cockpit. And my aeroplane will, in the next few weeks, have a mount for the iPad mini."
Every few years Scott upgrades his iPad mini, and says the new 2021 model is an attractive upgrade. The larger 8.3-inch screen would improve data visibility on flight maps, plus the A15 Bionic is noticeably faster than his current iPad mini, and both are compelling reasons to upgrade.
"The main advantage being probably a faster processing speed," he explains, "in addition, battery life keeps getting better and better."
"The biggest weakness of the iPad is heat, as in direct sunlight," continues Oglesby. "If it warms up, it'll shut off on me. That's something I figured out a long time ago, and I just actually when I'm flying sometimes I just throw in a white coat over it and that takes care of that."
"But that's the only weakness I've found so far," he says, "[iPad minis] are rock solid in their stability."
Overall, iPad mini truly is an ideal device for certain pilots, and this redesigned version is a welcome improvement. You can read our full review of iPad mini and find the latest deals in our iPad mini 2021 Price Guide, with instant savings and exclusive discounts at your fingertips.