New App Store analytics provide developers deeper insight into app engagement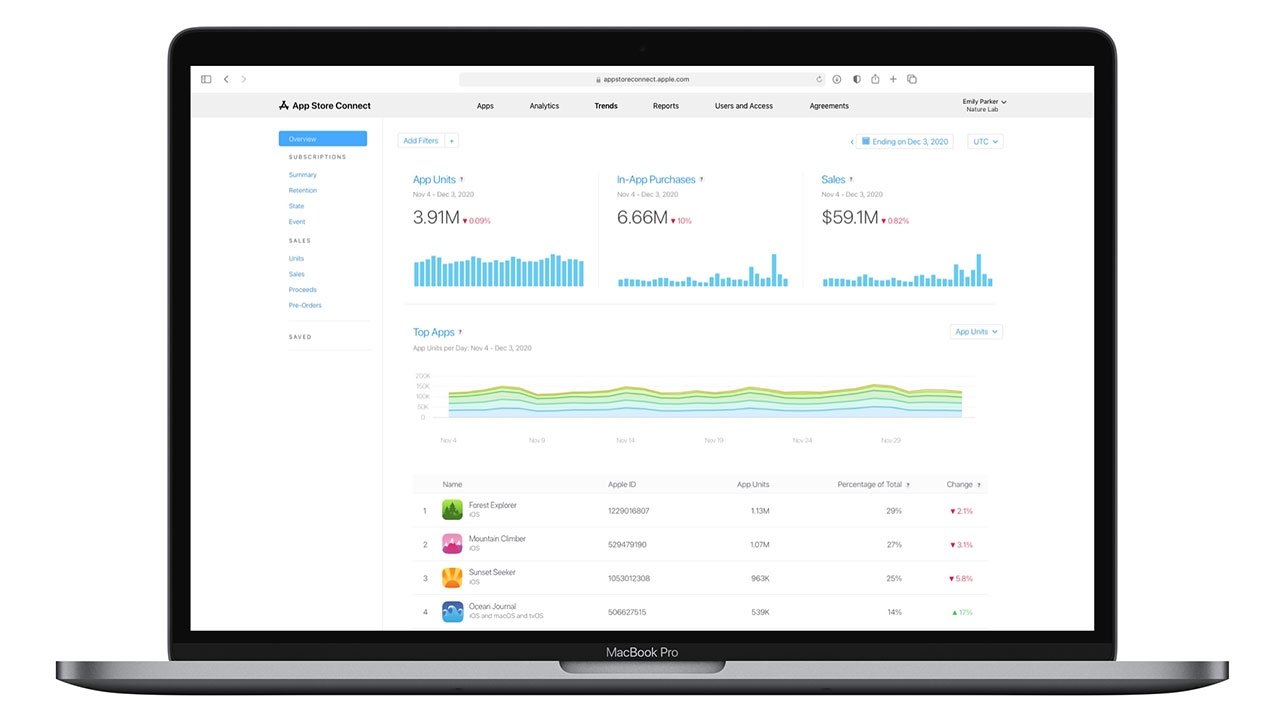 Developers can now access a slew of new App Store metrics to keep closer tabs on app performance, gauge customer interest and more.
Announced in an update to Apple's developer website, the new analytics metrics available through App Store Connect are designed to provide a more granular look at an app's overall health and allow developers to make changes accordingly.
The new tools include transaction metrics, including redownloads, total downloads, proceeds, pre-orders, and updates, all of which can be displayed by territory, source type, device, and more, Apple says. Access to the new data will help developers understand what drives growth and success, the company adds.
Apple also notes that as of Sept. 20, all sales metrics include data from Apple School Manager and Apple Business Manager, as well as devices running iOS 7, macOS 10.14, tvOS 8, and earlier.
As the main hub for developer operations, App Store Connect is constantly updated with new capabilities and features. In February, Apple brought the tool up to speed by enabling insight into App Clips data. An iOS 14 feature, App Clips let users access app functions like payments tools without downloading a full-sized app.
More recently, an update in July delivered functionality that allows developers to set tax categories for apps and in-app purchases.