Apple's Lisa Jackson talks sustainability, environmental justice in new interview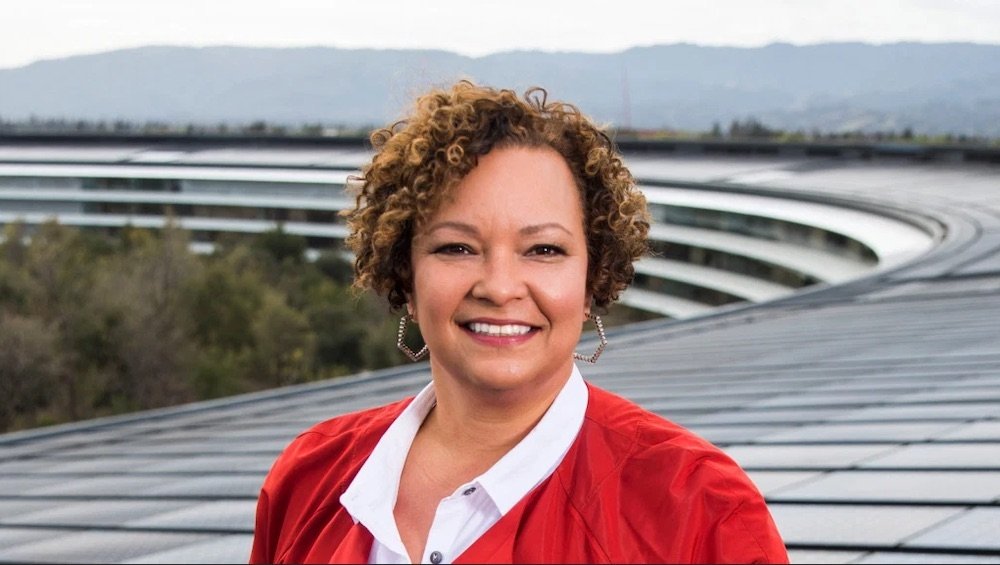 Apple senior vice president Lisa Jackson recently appeared on the Jane Goodall podcast to talk about the company's sustainability initiatives and how businesses can innovate in the area.
In the latest episode of The Jane Goodall Hopecast, Jackson — who serves as Apple's SVP of Environment, Policy, and Social Initiatives — spoke to Goodall about the Cupertino company's past and current sustainability endeavors, as well as its plans for the future.
Jackson said that Apple was "already on the road to making significant investments in clean energy" before she joined. However, Apple picked up the speed on its sustainability initiatives "because time is super important."
In 2020, for example, Apple became a carbon-neutral company. Jackson also expanded on how Apple prioritizes clean energy and not just purchasing carbon offsets to make up for non-clean energy sources.
Additionally, Jackson says that Apple's sustainability can inspire other companies to follow suit.
"I think first and foremost, as a company, we should focus on other companies," Jackson said. "So Apple has a role and a responsibility to play in showing other companies, 'This can be done. It can be done in a way that's good for your bottom line. It can be done in a way that gets you more customers.' And so we're spending a lot of time helping. We have well over a hundred companies that have pledged to go a 100% clean energy just like Apple. And they're all our suppliers."
The Apple SVP also said that any environmental or sustainability push has to incorporate social justice as well.
"We don't want to see only people who have means, are invested in the clean economy, do well. We should all be part of the clean economy because it's the economy of the future," she said. "That's why we want to spread this idea of, 'You can be a part of the clean energy and the low carbon economy,' to our suppliers, because they're all employers in their individual regions of the world. And so they have to see another path forward."