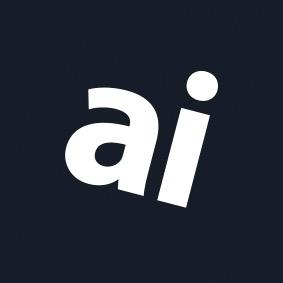 If you buy through our links, we may get a commission. Read our
ethics policy
.
Sponsored Content
Get up to $1,500 for your used Apple device ahead of new MacBook Pros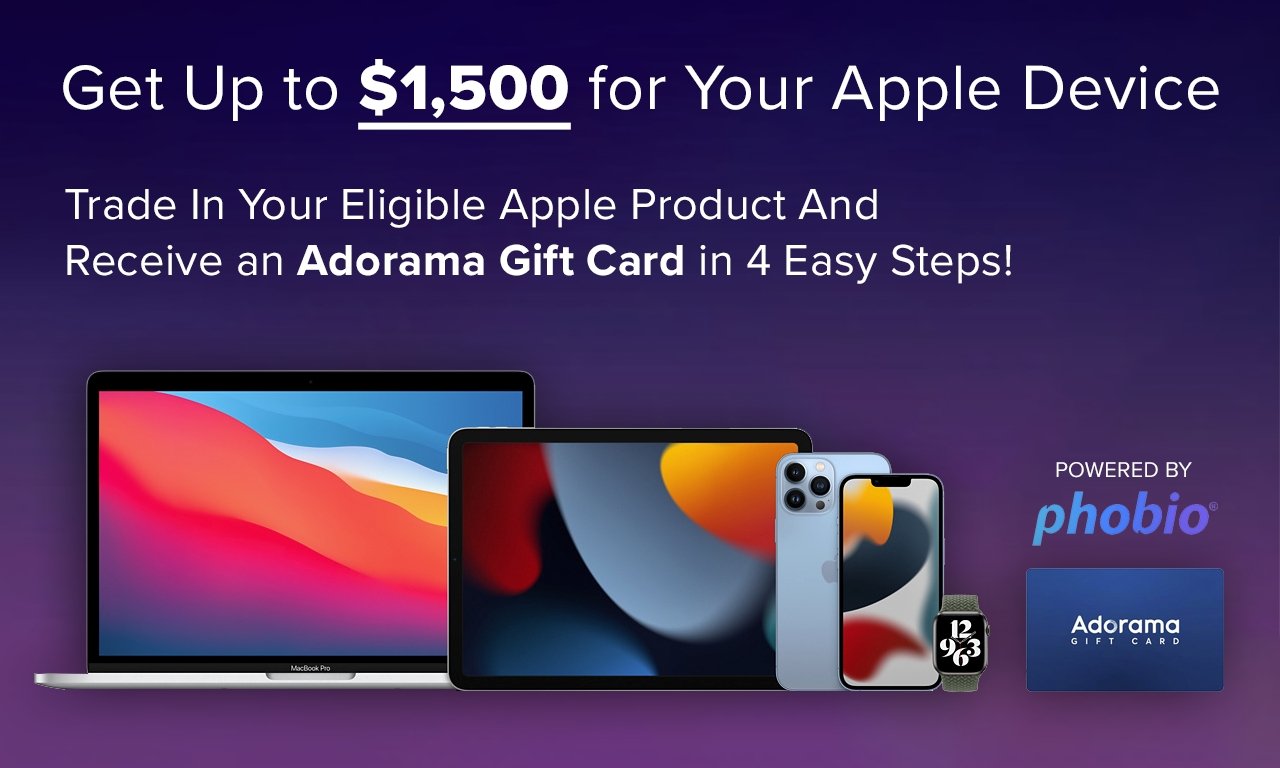 With new MacBook Pro models expected to debut during the Oct. 18 Apple Event, now is the time to lock in a quote for your used Mac, iPad, Apple Watch or iPhone at Adorama.
Adorama's trade-in program offers competitive values for pre-owned Apple devices, freeing up cash that can be used to upgrade to a new computer at the Apple Authorized Reseller.
With new MacBook Pros expected to debut this month, there's no time like the present to get an instant quote for your Mac, iPad, Apple Watch or iPhone. And since Adorama's trade-in program is powered by Phobio, one of Apple's official trade-in partners, you can rest assured your used device will be handled in a secure and environmentally friendly manner.
At the time of publication, iMac trade-in values reach up to $1,500, while MacBooks can fetch up to $750. Even iPads, Apple Watches and used iPhones can be traded in quickly and easily to free up cash for new hardware.
How it works
In four easy steps, you can be on your way to receiving an Adorama Gift Card loaded with the trade-in value for your used Apple product. Here's how:
Get a quote by entering your device's serial number or IMEI. Answer a few questions about the condition of your qualifying trade-in and you'll be provided with a quote instantly.
Get a pre-paid shipping kit, complete with packing instructions to send in your used device. Customers can expect to receive the box in three to five business days.
Now it's time to erase your device, pack it up and drop it off with the courier using the supplied instructions. When your device is received, it will be inspected, the data will be wiped and your trade will be ready for payment upon approval.
Get an Adorama gift card via email loaded with the value of the trade. It's that easy!
As the rumor mill heats up and increasing evidence points to new "M1X" MacBook Pros being announced during the Oct. 18 Apple Event, Adorama's trade-in program powered by Phobio offers you a chance to free up cash to put toward the new notebooks. To learn more about the program and to obtain an instant quote for your Apple device, visit Adorama's trade-in page.
Shop exclusive deals
Once you have your gift card, shop the best Apple deals at Adorama with promo code APINSIDER to snap up exclusive savings on nearly every Mac — plus discounts on select iPads and accessories too! Just use this exclusive cost-saving link with the APINSIDER coupon code to activate bonus savings on qualifying orders.
Adorama, a trusted Apple Authorized Reseller

In business since 1974, Adorama started out as a photography shop and has expanded to become a leading provider of consumer electronics, shipping hundreds of thousands of orders to satisfied customers. For nearly a decade, the company has also offered exclusive discounts to AppleInsider readers on even the newest Apple hardware.
With a robust online presence and a store card that offers 5% back or special financing, purchasing a Mac computer or even a piece of photography equipment at Adorama can save you a substantial amount of money.
In addition to being an Apple Authorized Reseller, Adorama is a Canon Authorized Dealer, Nikon Authorized Dealer and Sony Authorized Dealer. The company also has a rewards program, offering shoppers 1 point for every $1 spent when you're logged in to your Adorama account at the time the order is placed.