16-inch MacBook Pro teardown reveals pull-tab battery adhesive & tweaked internals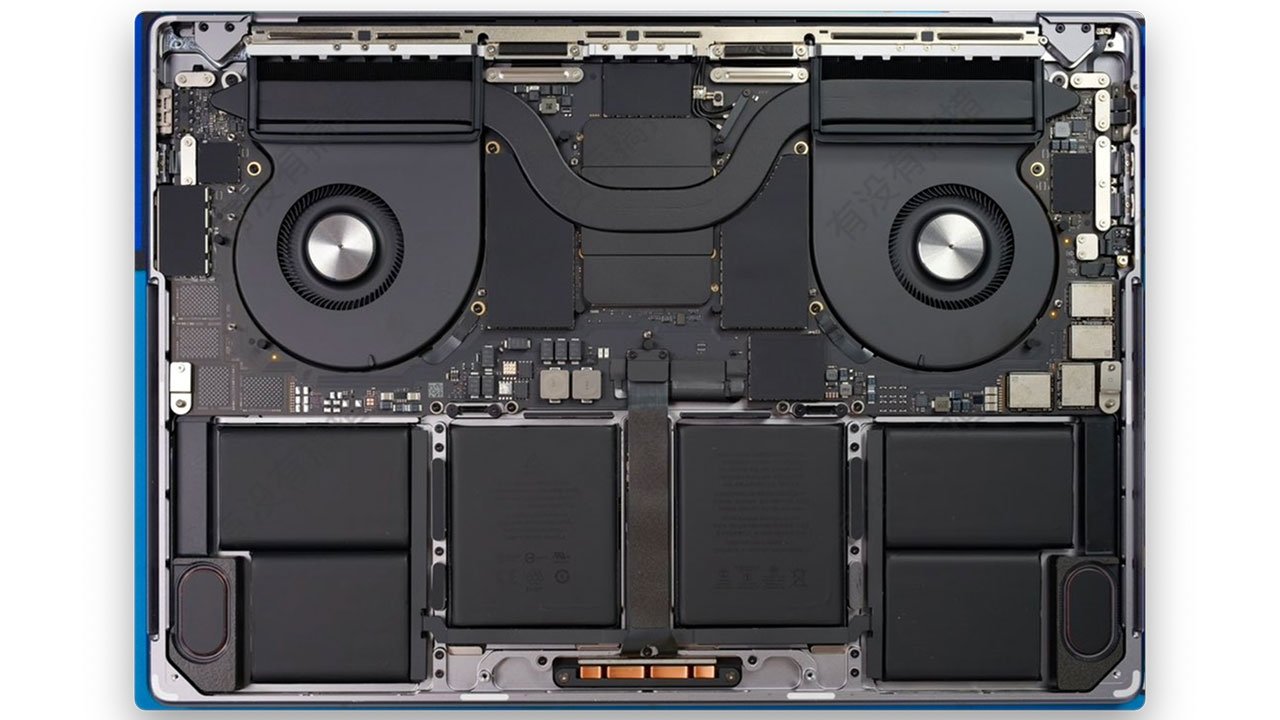 Teardowns of Apple's new MacBook Pros have commenced, with one of the first showcasing the slightly tweaked internals of a 16-inch model with M1 Max chip.
Retired leaker L0vetodream received their 16-inch MacBook Pro in the mail on Tuesday and promptly began disassemble the laptop, sharing photos of the process in a Twitter thread along the way.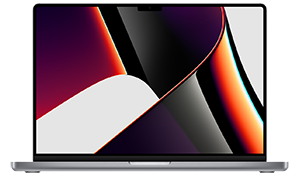 Apple 14" & 16" MacBook Pro
---
Apple's latest MacBook Pro 14-inch and 16-inch comes with three Thunderbolt 4 ports, an HDMI port, SDXC card slot, and MagSafe 3 port.
Entry into the 16-inch MacBook seems to be identical to other unibody models, with screws positioned around the perimeter of the rear lid offering easy access to the machine's innards.
Removing the cover reveals a familiar internal component layout. Banks of batteries containing a total of six cells sit below the palm rests and trackpad, while a custom logic board resides beneath the keyboard and its "double anodized" black well.
The most apparent change is the logic board, which sports a massive central heat distribution plate for Apple's M1 Max chip. A redesigned heat pipe arches down to pass directly over the center of the specialized Apple Silicon, wicking away heat for expulsion by redesigned fans that reportedly move 50% more air. Like past MacBook revisions, it appears that most of Apple's fan engineering went into fin geometry and, perhaps, the motor, as both fan enclosures are nearly identical to parts used in the 2019 16-inch MacBook Pro.
Other items of interest include a relocated speaker system that is positioned closer to the user and extends the full length of the battery bank. Four force-cancelling woofers stacked in pairs take residence at the front corners of MacBook Pro, while tweeters are located toward the middle of the chassis.
L0vetodream goes further, extricating the logic board from its seat in the aluminum structure and prying off the heatsink to expose the large-die M1 Max. In previous Intel models, this space was occupied by the system processor, discrete GPU and memory cluster, each surrounded by related controllers and other chips. Apple's all-in-one solution gathers these components into a neat package that sees a single M1 Max system-on-chip flanked by four modules of unified RAM.
Also on display are the vaunted HDMI port and SDXC card reader, both of which make a return to MacBook Pro after a five-year hiatus. All ports, including Apple's MagSafe 3, are held securely to the logic board by substantial metal brackets.
MacBook Pro's 16-inch Liquid Retina XDR Display with ProMotion technology, a headlining feature for this year's revamp, is left unexplored.
Today's preliminary teardown offers little commentary on Apple's hardware and design. A thicker chassis likely enables better thermal performance and adds vertical space for peripheral connectivity options, but the general internal layout is largely unchanged from recent MacBook Pro models.
The teardown by lovetodream and iFixit also later revealed that the glue previously used in most of the MacBook Pro models released since 2016 has been replaced with pull-tab adhesives. While this is still not as simple as screws holding down the battery, it is slightly easier to remove than the glue was.