Apple Card offers 0% financing to customers confused about Apple Card Monthly Installments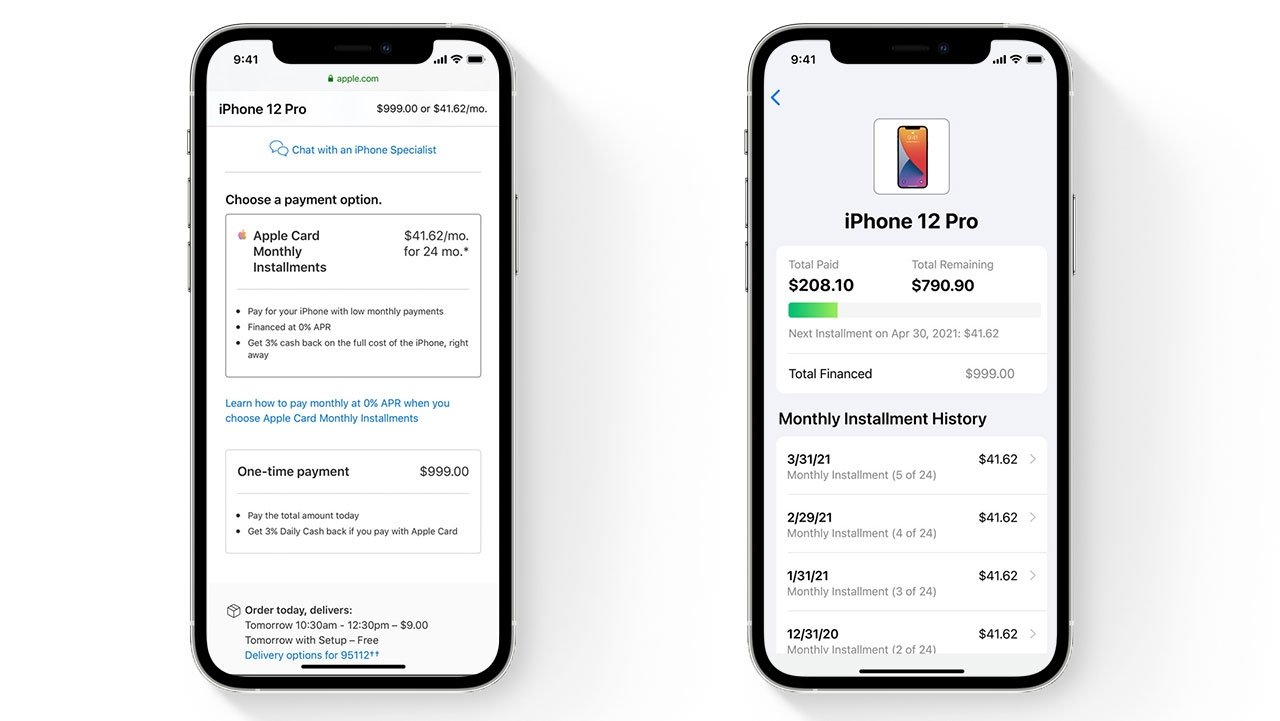 Apple Card is extending 0% APR financing to customers who recently purchased an Apple product expecting to receive the payment option, which is available for most major items through the Apple Card Monthly Installments program.
Apple and banking partner Goldman Sachs informed customers of the special exception in an email on Monday, saying 0% financing will be granted to people who bought an item thinking it would be eligible for Apple Card Monthly Installments.
"We understand that some customers expected to receive 0% APR financing automatically when purchasing Apple products with their Apple Card," the email reads. "If you expected to receive 0% APR financing with Apple Card Monthly Installments when purchasing an Apple product from either Apple or an Apple Authorized Reseller, but you did not, we can help."
Apple Card Monthly Installments is an option offered to Apple Card customers on certain purchases made through Apple.com, the Apple Store app or at a brick-and-mortar Apple Store. Most major product lines, including iPhone, Apple Watch, iPad, Mac and AirPods and Apple TV, are considered eligible for monthly installments. Payment periods range from six months to 24 months, depending on the product.
The financing plan integrates with other Apple Card features like Daily Cash, and users can keep track of in monthly installments, remaining balance and payment history on a per-device basis in the Wallet app.
Last month, Apple addressed an Apple Card snafu that erroneously presented cardholders with 6% Daily Cash on certain items, double the usual amount. The company later said the rate was displayed in error, but agreed to honor the deal for those who made purchases.