The best app to convert DVDs to MP4 and store them on your Mac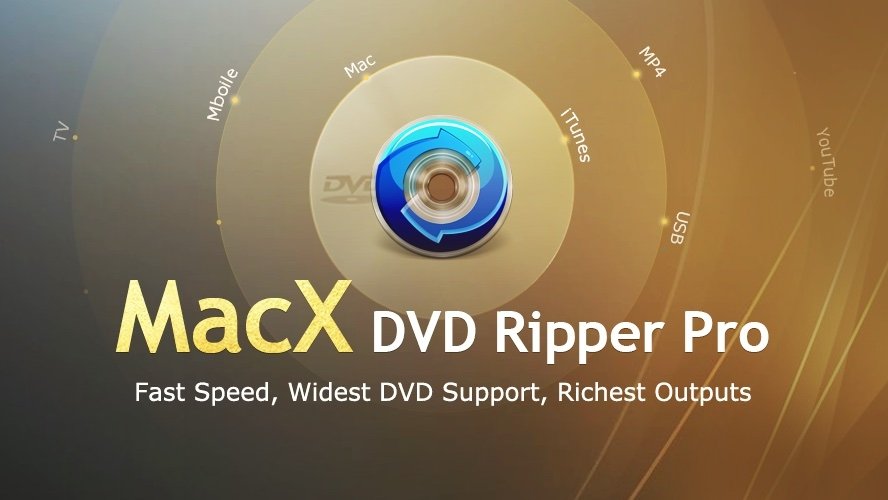 If you need to quickly rip content from a DVD and convert it to MP4, there's an app for that. Here's what you should know.
You probably haven't thought about DVDs in a while. In the age of streaming and iTunes downloads, they're very nearly an antiquated technology. However, there's also probably a chance that you have a pile of DVDs somewhere collecting dust.
Rather than tossing out your old DVDs, you might consider backing them up to your Mac for long-term storage. Once a movie or TV show is converted from a DVD format to an MP4, you can also view it on an iPhone, iPad, or other device, too.
If you have rare or more obscure films and shows on DVD that you might not be able to find online, ripping the content to your Mac is an even better idea. You're ensuring that you have a copy of the content even in the case of disc loss or damage.
However, there's no stock option to rip DVD content. That's where MacX DVD Ripper Pro comes in.
What is MacX DVD Ripper Pro?
MacX DVD Ripper Pro is a DVD ripper for Mac. It allows you to easily copy content from a disc, convert it to MP4 in about five minutes, and back it up your computer.
Before you do, let's go over some of the benefits and features of the software.
Features of MacX DVD Ripper Pro
In a nutshell, MacX DVD Ripper Pro lets you copy and convert any types of DVD content to most popular video and audio formats. As mentioned, that allows you to play DVDs on devices that don't have a disc drive, such as iPhone, iPad, and most modern Mac devices.
The software accepts any DVDs, including newer and older discs, as well as regional DVDs. You can even rip content from encrypted or damaged discs.
MacX DVD Ripper Pro allows users to perform one-to-one backups of a DVD's entire contents to ISO image or folder without any quality loss.
It uses unique Level-3 Hardware Acceleration to make this a speedy process. Converting a two-hour movie takes about five minutes. The software also supports exports to more than 350 formats — like MOV, FLV, and HEVC/H.265 — and decide profiles like iPhone or iPad.
Additionally, MacX DVD Ripper Pro also has built-in DVD content editing tools, which allow you to cut, merge, crop, and adjust DVD videos. You can even add your own subtitles.
How to use MacX DVD Ripper Pro to rip DVD content
Using the software is a cinch. Just simply download the app to your Mac — there's even a option to rip DVDs free on your Mac with a trial version.
Once you install and register the app, it's very simple to get your DVD content ripped to your system.
Note: You will, of course, need a disc drive for these steps. If your Mac doesn't have a built-in disc drive, there are external disc drives available that you can connect via USB.
Once your DVD is inserted into a disc drive, load it into the software
Choose an MP4 format in the output profile
Start the DVD conversion
That's all there is to it. In about five minutes or so, you'll have an MP4 copy of the contents of your DVD.
Get MacX DVD Ripper Pro at a special holiday discount
As mentioned, you can download a free trial version of MacX DVD Ripper Pro to try the software out.