AT&T, Verizon propose temporary 5G limits to address FAA concerns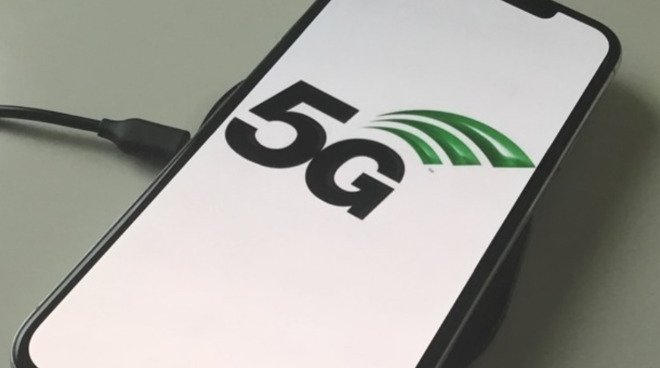 AT&T and Verizon on Wednesday agreed to limit certain 5G services for six months as federal regulators investigate concerns regarding signal interference with aircraft sensors.
The changes, which will see a nationwide reduction in 5G signal transmission over the C-band spectrum, were detailed in a letter sent to the Federal Communications Commission, reports The Wall Street Journal. Additional precautions include tighter restrictions on power output near airports and helipads, modifications that should assuage concerns voiced by the Federal Aviation Administration.
"While we remain confident that 5G poses no risk to air safety, we are also sensitive to the Federal Aviation Administration's desire for additional analysis of this issue," the letter to FCC acting chair Jessica Rosenworcel reads.
In response, an FCC spokesperson said the proposed limitations "represent one of the most comprehensive efforts in the world to safeguard aviation technologies," adding that the agency will work with the FAA "so that 5G networks deploy both safely and swiftly," according to the report.
The wireless carriers agreed to the limitations for a period of six months "while additional evidence from radio altimeter manufacturers is evaluated," AT&T said in a statement, as reported by CNET.
Earlier in November, AT&T and Verizon agreed to postpone a planned 5G network rollout into January after FAA officials raised concerns over the C-band spectrum. Citing the signals' "potential adverse effects" on radar altimeters and other aircraft instruments, the agency was planning to issue a mandate restricting use of certain aviation systems.
The FAA's claims were disputed by trade bodies.
Together, U.S. wireless carriers spent more than $80 billion on C-band spectrum, with AT&T and Verizon heavily investing in licenses for their respective 5G networks. T-Mobile also purchased C-band licenses, but its 5G network is more reliant on the 2.5GHz mid-band spectrum and is not expected to be negatively impacted by the conflict.