Withings announces new Body Scan smart scale with integrated ECG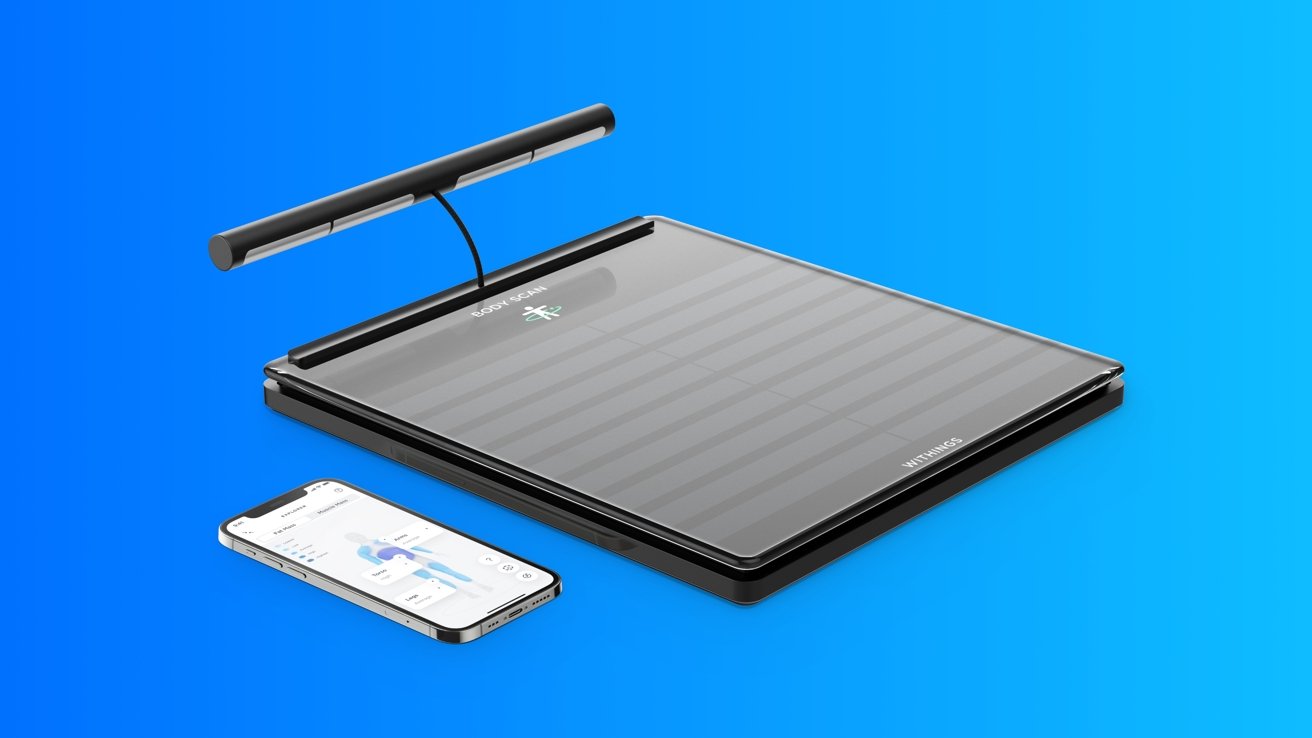 Ahead of CES 2022, the Withings Body Scan has debuted, allowing users to monitor segmental body composition, heart rate, and vascular age with Apple Health integrations.
The all-new Body Scan scale features a tempered glass platform and a retractable handle used for administering the 6-lead ECG. There are four weight sensors and 14 ITO electrodes within the platform as well as an additional set of stainless steel electrodes within the handle.
Withings says the battery will last users an entire year with typical use and the onboard 3.2-inch display will display results instantly, as well as being synced with the Withings app and Apple Health.
"With Body Scan, we will turn the morning weigh-in into a sophisticated home health check with access to holistic health data and personal health programs created by medical professionals," said Mathieu Letombe, Withings CEO. "We will empower our users with the ability to take meaningful actions based on medical-grade data, adding a new dimension to ongoing lifestyle and chronic condition management through the ultimate in-home health experience."
The new Body Scan will launch in the second half of 2022, pending CE/FDA clearance, for 299.95. There will be white and black colorways and will come with a free three-month subscription to Withings health plan.
AppleInsider will be covering the 2022 Consumer Electronics Show in person starting on January 3 through January 6 where we're expecting Wi-Fi 6e devices, HomeKit, Apple accessories, 8K monitors and more. Keep up with our coverage by downloading the AppleInsider app, and follow us on YouTube, Twitter @appleinsider and Facebook for live, late-breaking coverage. You can also check out our official Instagram account for exclusive photos throughout the event.