Satechi announces new Pro Hub Max and USB-4 Multiport Adapter with 8K HDMI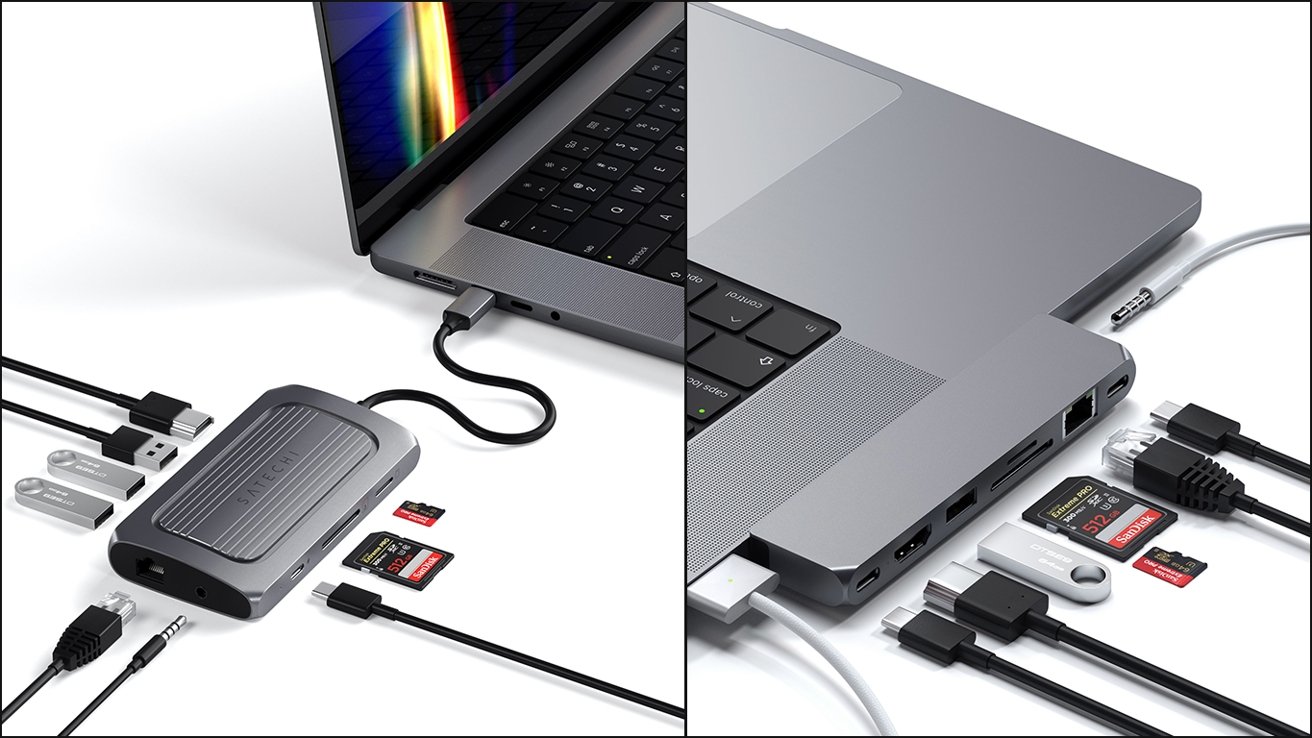 Satechi is starting this year's CES strong with two expansion hubs aimed at the MacBook Pro to improve your workspace efficiency.
The new USB-4 Multiport Adapter with 8K HDMI is perfect for those who prefer multi-monitor setups. It boasts transfer rates of up to 40Gbps and is backward-compatible with USB 3.2 and Thunderbolt 3.
The 8K HDMI output features a 60Hz refresh rate, making it ideal for working, gaming, or streaming.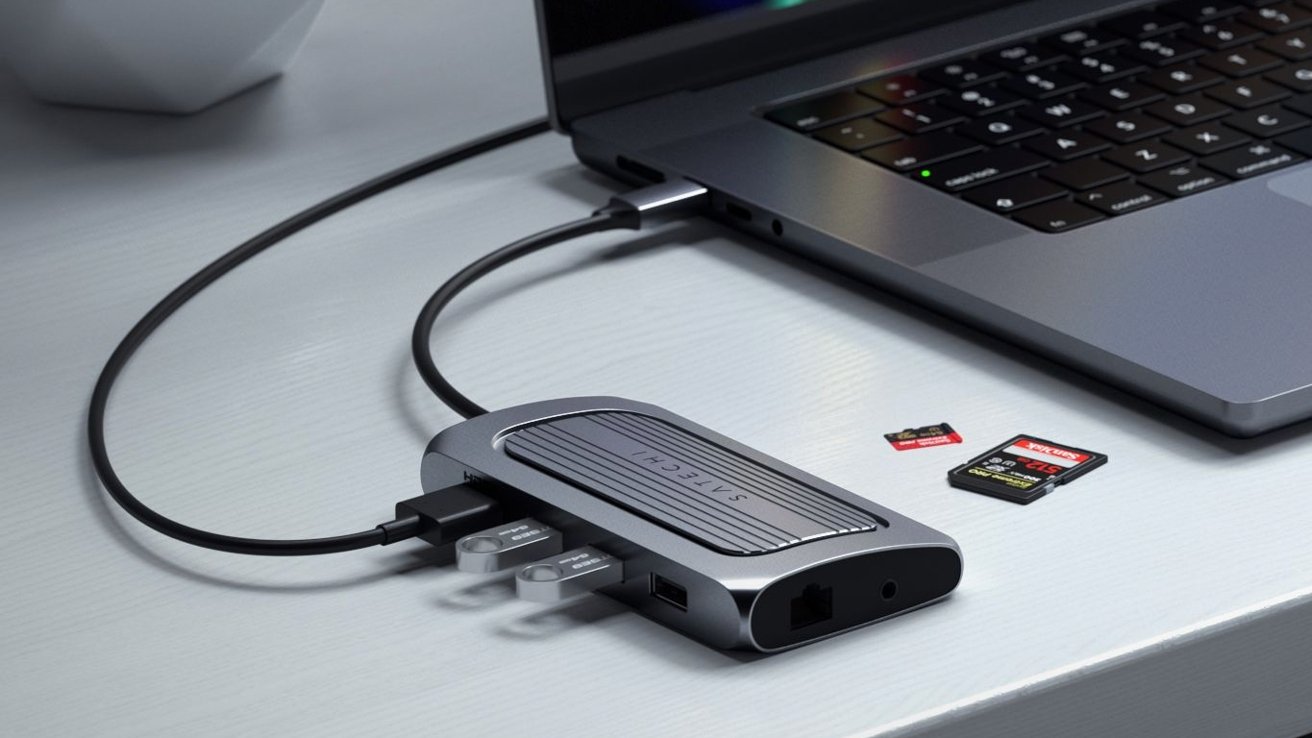 Additionally, it includes the following ports:
Gigabit Ethernet
USB-C PD charging
Two 10Gbps USB-A 3.2 ports
One USB-A 2.0 port
SD card reader
microSD card reader
The USB-4 Multiport Adapter with 8K HDMI will soon be available on Satechi's website and retail for $149.99. Those interested are encouraged to sign up for an email alert once available for purchase.
Satechi has also announced the upcoming release of the Pro Hub Max, an adapter designed for the new MacBook Pro models.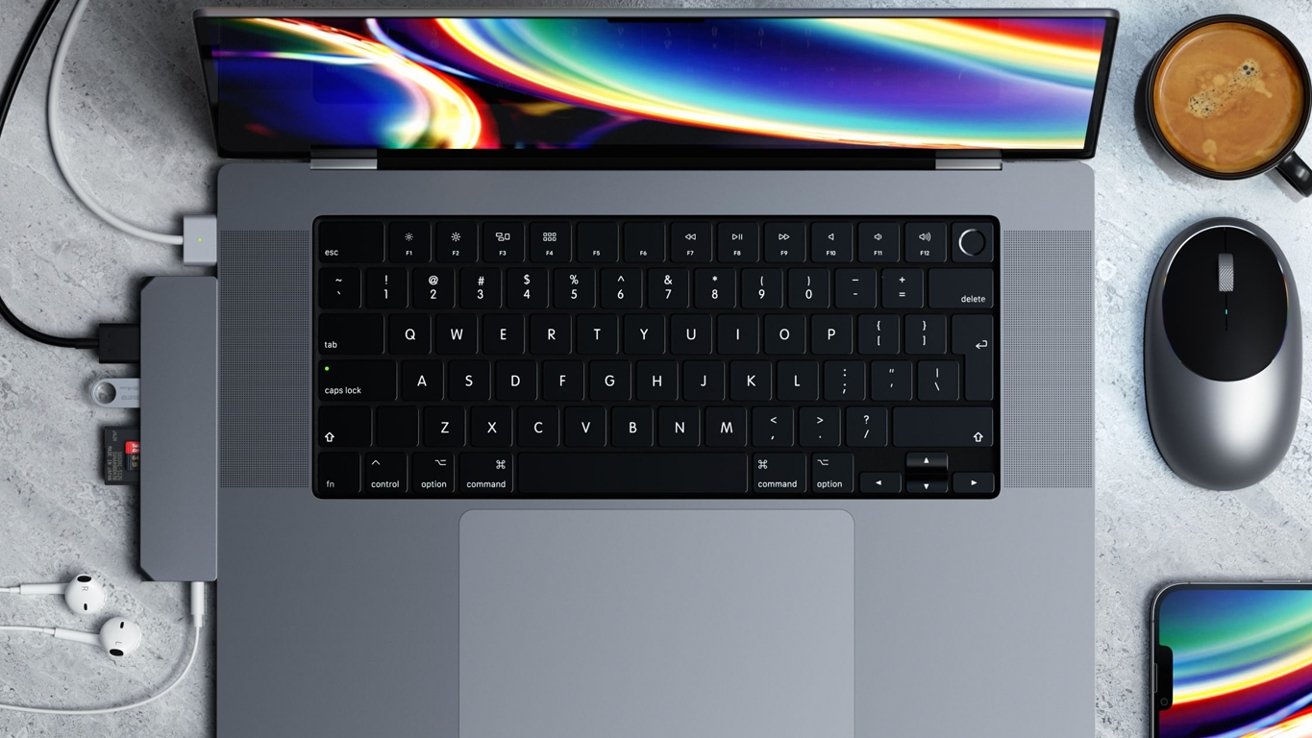 Designed to sit flush against your MacBook Pro, the Pro Hub Max is perfect for those looking to expand their device's capabilities by adding an abundance of useful ports, but without having an obvious dock accessory dominating the workspace. The extra expansion includes:
4K HDMI with 60Hz refresh rate
Gigabit Ethernet
USB-C PD charging
10Gbps USB-A data
SD/microSD card readers
3.5mm audio
AppleInsider will be covering the 2022 Consumer Electronics Show in person starting on January 3 through January 6 where we're expecting Wi-Fi 6e devices, HomeKit, Apple accessories, 8K monitors and more. Keep up with our coverage by downloading the AppleInsider app, and follow us on YouTube, Twitter @appleinsider and Facebook for live, late-breaking coverage. You can also check out our official Instagram account for exclusive photos throughout the event.