Apple Fitness+ launching new 'Time to Run' & workout collections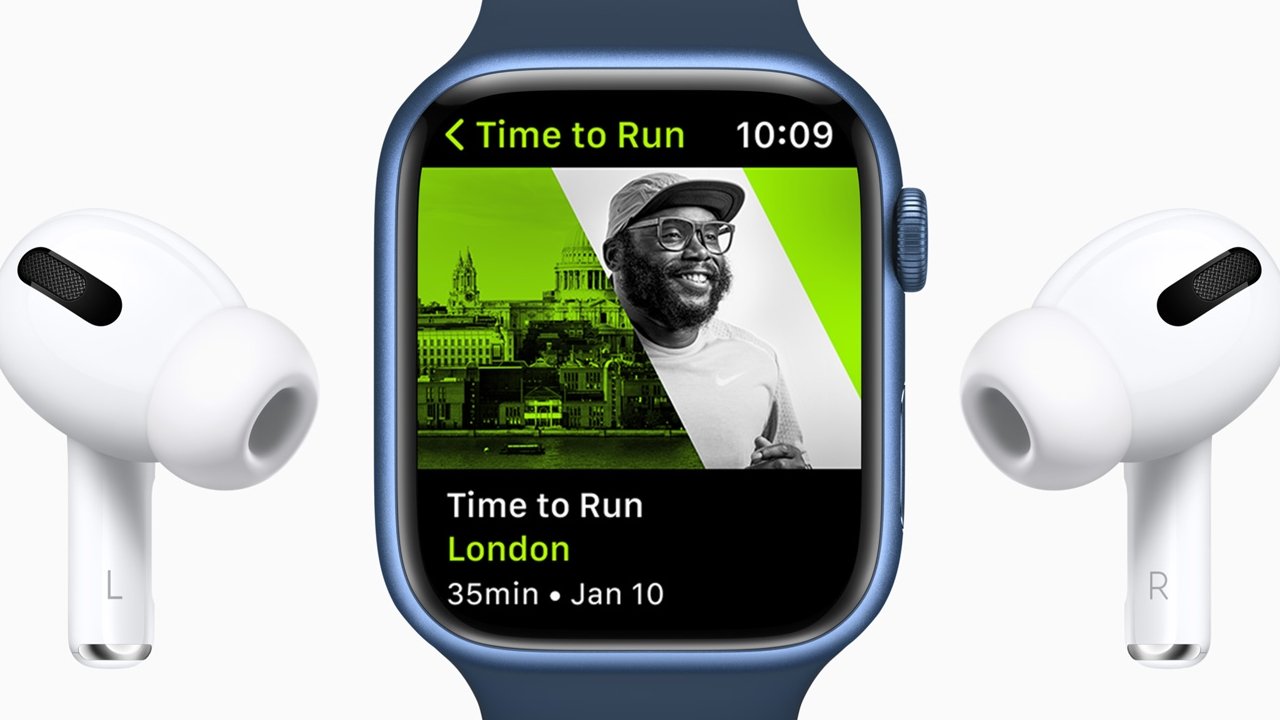 AppleInsider may earn an affiliate commission on purchases made through links on our site.
Starting on January 10, Apple Fitness+ is adding collections of workouts, a third season of "Time to Walk," and now also a new "Time to Run" series.
"Time to Walk" is the Apple Watch audio series where users listen along to a celebrity as they undertake a walk. Celebrities ranging from sports stars to British royalty, talk about their life and careers, before introducing a selection of their music choices.
For its new third run, Apple says that "Time to Walk" will feature celebrities including Rebel Wilson, Bernice A. King, and Hasan Minhaj. At the same time, Apple Fitness+ is adding Artist Spotlight workouts which feature music from artists including Shakira.
"For me, a great playlist can make or break a workout," says Shakira in Apple's press release. "Music has that power to energize you and make it more fun, so I hope these playlists can be inspiring for the Apple Fitness+ users who choose them too!"
Time to Run and Collections
Rather than featuring a celebrity, the new "Time to Run" workout is "an audio running experience" starring existing Apple Fitness+ trainers. They will take listeners through "popular running routes in some of the most notable cities."
Initially, "Time to Run" will release editions featuring running routes in London, Brooklyn, and Miami Beach. New episodes will follow every Monday.
Launched in December 2020, Apple Fitness+ has been adding new workouts weekly and now has a library of "almost 2,000". The new Collections feature is "a curated series of workouts and meditations," presented with suggested plans to "help users make intentional training choices."
From the launch on January 10, 2022, there will be six Collections:
30-dauy Core Challenge
Improve your Posture with Pilates
Perfect your Yoga Balance Poses
Run your First 5K
Strengthen your Back, Stretch your Hips
Wind Down for a Better Bedtime
"At the beginning of a new year, we know many people are looking for new ways to go after their goals," said Jay Blahnik, Apple's vice president of Fitness Technologies. " With these new additions, Fitness+ makes it easy to get motivated and stay active anywhere, with the most complete library of high-quality and diverse content to train your mind and body, no matter where you are on your fitness journey."
"We can't wait for people to get motivated to reach their goals with Collections," he continued, "and inspired by Time to Run's exploration of iconic cities with rich running history."
Each of the new additions to Apple Fitness+ are produced in English. However, separately, Blahnik has hinted that Fitness+ could be produced in other languages.