Hands on with the weirdest stuff we saw at CES 2022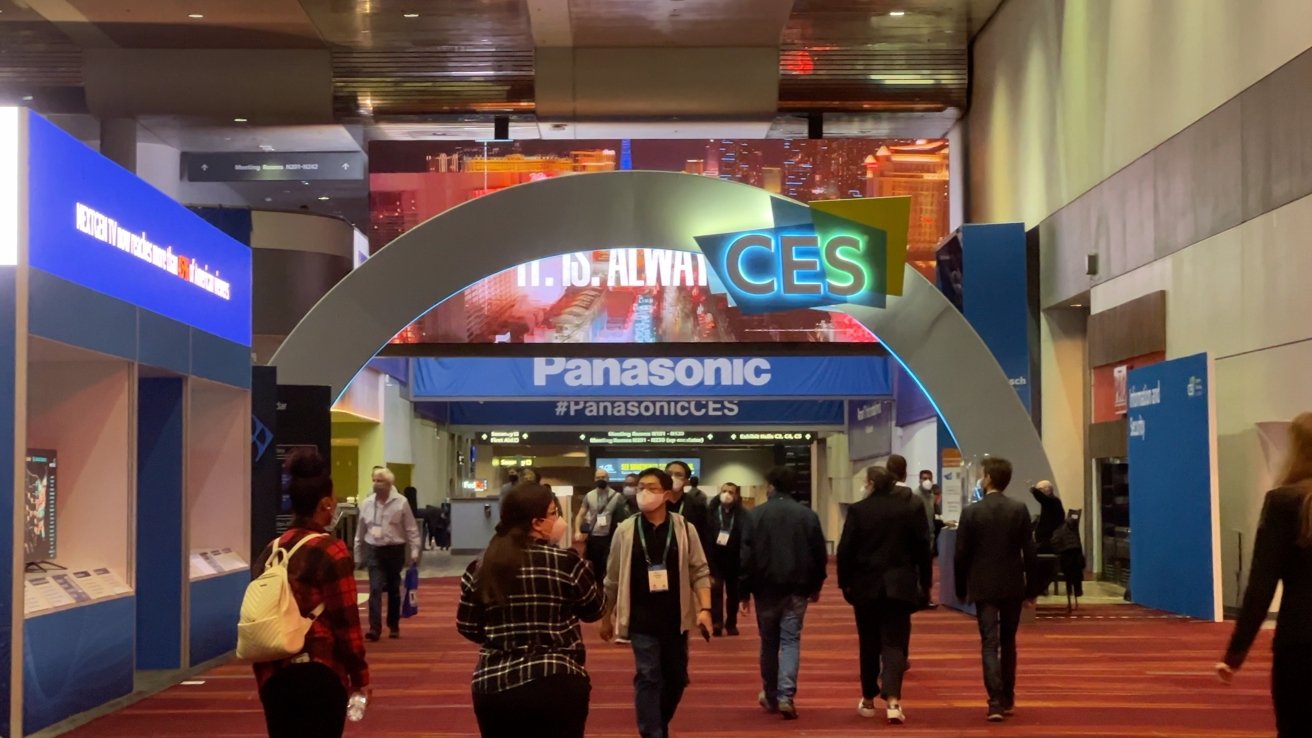 Try as they might, vendors don't always release the sanest stuff at CES. Here are the oddest gadgets to be shown at the yearly tech show.
Amigami Ham Ham
In what turned out to be the hit oddity of the tech show, Yukai Engineering introduced a new cat-shaped plush at CES 2022. This novelty item is cursed with a sullen expression on its face as it carries out its sole function — nibbling on your finger.
You merely insert your finger into its mouth and wait as it gently play-chews on your finger. We double-checked the accuracy of this behavior with our cat, and we got more of a chomp than a nibble before it scampered away.
At CES, when we tried out the Amigami Ham Ham for ourselves, we asked the PR representative on hand what else the stuffed toy did. We were told curtly, "that's it."
This isn't the first questionable robot character to come from Yukai Engineering. In previous years it infamously released the Qoobo bot, a round pillow with fur that had a moving tail when you pet it.
Pozio Cradle
Apple prides itself on the security and privacy of its devices, but some — especially Android users — may want more reassurance that their phone isn't listening in. Enter the Pozio Cradle.
This voice-controlled dock doubles as a privacy shield and a wireless charger. Place your phone in the cradle, and Siri, Bixby, or Google Assistant will be unable to function.
The company says that Pozio works by emitting an inaudible tone from the bottom speaker that overloads the phone's onboard microphone. With all that white noise coming in, the mic won't be able to hear a thing you say.
Users can say "Pozio off" to kill the speaker and "Pozio on" to turn it back on. While voice-controlled, it isn't connected to the Internet, so your conversations won't go anywhere.
While we won't see the need to block Siri on our iPhones, at least it can charge. Though, when we inquired how fast it charges, we were told that "no one's ever asked that before." Seems like an obvious question to us.
Dendama
In Japan, there is a classic skill toy known as Kendama. It's a Japanese iteration of the well-known ball and cup game.
It involves a handle with multiple cups and a ball attached by a piece of string. It can be as simple as catching the ball in one of the cups, but the tricks can get increasingly complicated as your skill grows.
Sometimes, connected accessories are helpful, like remotely controlling the lock of your house. Other times, it seems they've added Bluetooth solely for the sake of adding it. We feel Axell Company's Dendama falls into the latter category.
The Dendama is an iPhone-connected version of the Kendama. It will track your trick shots and give you mini-games to play. At our demo, we were also told that you could earn a "professional certification" through the app.
Linklet
Linklet is a new wearable camera debuting at the annual tech show. It slips around your neck and streams content over LTE. The company told AppleInsider they currently have integrations with Zoom with more on the way.
We got to demo the device, and, at least on the show floor, the video quality was lacking. Also lacking were the suggested reasons for buying this device.
One of the suggested use cases was fixing your car. Linklet imagined a future where instead of trying to get to the mechanic, you'd put on the Linklet and share what you see with the mechanic who would guide you through the repair process.
This ignores the fact you'd need an LTE-connected camera with a monthly data plan just to video call your mechanic. Because it's around your neck, it also bounces around as you walk, making any sports application out of the question.
There will certainly be real-world use cases for this, but for the average person, it misses the mark. Learn more at Linklet's site.
Cyrclephone 2.0
"Too rectangular" is never a criticism we've heard of smartphones, but Cyrcle clearly has. It was back at CES 2022 with a revised version of its Cyrclephone. Cyrclephone 2.0 is an oval-shaped phone with an 800 by 800-pixel display.
This Android device has a 13MP selfie camera, USB-C and USB Micro B, and two 3.5mm headphone jacks to watch all those round videos. It has expanded storage capabilities with a Micro SD card slot and is powered by a Qualcomm Snapdragon processor.
It launched as a Kickstarter ahead of CES where it was fully funded before raising funds on Indiegogo InDemand with a $799 price tag.
Samsung NFT-enabled TV
NFTs — or non-fungible tokens — have received their fair share of criticism. Every company seems to be trying its best to cash in on this blockchain trend, and Samsung is just the latest.
During CES, the Korean television manufacturer announced new models of its TVs will display NFTs. You'll be able to view your collection of digital art natively on your living room screen.
As the Internet is so fond of saying, the owner of an NFT doesn't own the image, and the image associated with an NFT URL can be saved by right-clicking and hitting "Save to Downloads." You could just as easily display your NFT by casting it with AirPlay, plugging in a USB drive, or saving it to the multitude of cloud services that TVs already support.
Say what you want about NFTs, but needing a TV that explicitly supports them is unnecessary.