Missing iPhone 13 Phone Noise Cancellation may not return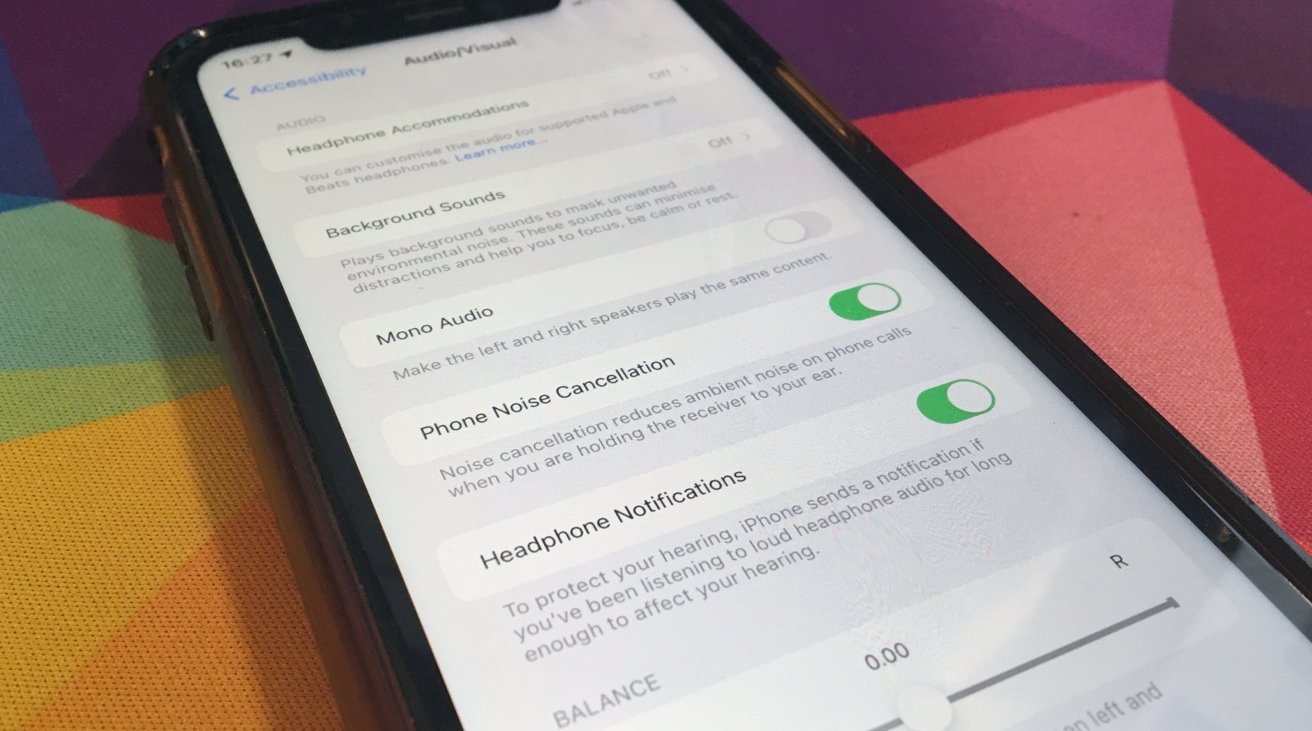 AppleInsider may earn an affiliate commission on purchases made through links on our site.
A noise-cancelation Accessibility feature affecting phone calls is not available in the iPhone 13, with Apple Support seemingly believing the removal of the option from the Settings app is a permanent change.
Apple pushes noise-cancelation in its AirPods Pro line, as well as others, as a way to make audio clearer for others. It seems that, while iPhone has a similar feature built into it for regular phone calls, it's not an item that all users can adjust.
Accessible through the Settings app under Accessibility then Audio/Visual, Phone Noise Cancellation is intended to reduce ambient noise on phone calls when you hold the headset to your ear. It's meant to make it easier to hear the phone call itself, despite any noise from your immediate surroundings.
While the toggle to enable and disable Phone Noise Cancellation is available for many iPhone models, it's not accessible on the iPhone 13. According to sources of 9to5Mac who had contacted Apple support, the feature just isn't supported on the iPhone 13 lineup.
Apple Support specifically states it isn't on the iPhone 13. When asked for clarification, Apple Support said "It is not supported," and to use Apple's feedback site to provide criticism about it.
However, the initial reports on the matter, citing Apple support, said that it was a bug. It's not clear which team is correct, as AppleInsider called the support lines on Saturday morning to confirm, and they repeated the initial claims of it being a bug.
It seems to be an unusual decision to permanently remove such a useful feature, if Apple Support is correct in its claim that it isn't "supported." The iPhone 13 certainly has all of the microphones and other necessary elements to make the feature function, and enough onboard processing to handle it.
As for whether it could make a return, it seems plausible enough to do so, though it would depend on the team working on future iOS updates to add it back.