Apple reveals new Abu Dhabi store on Al Maryah Island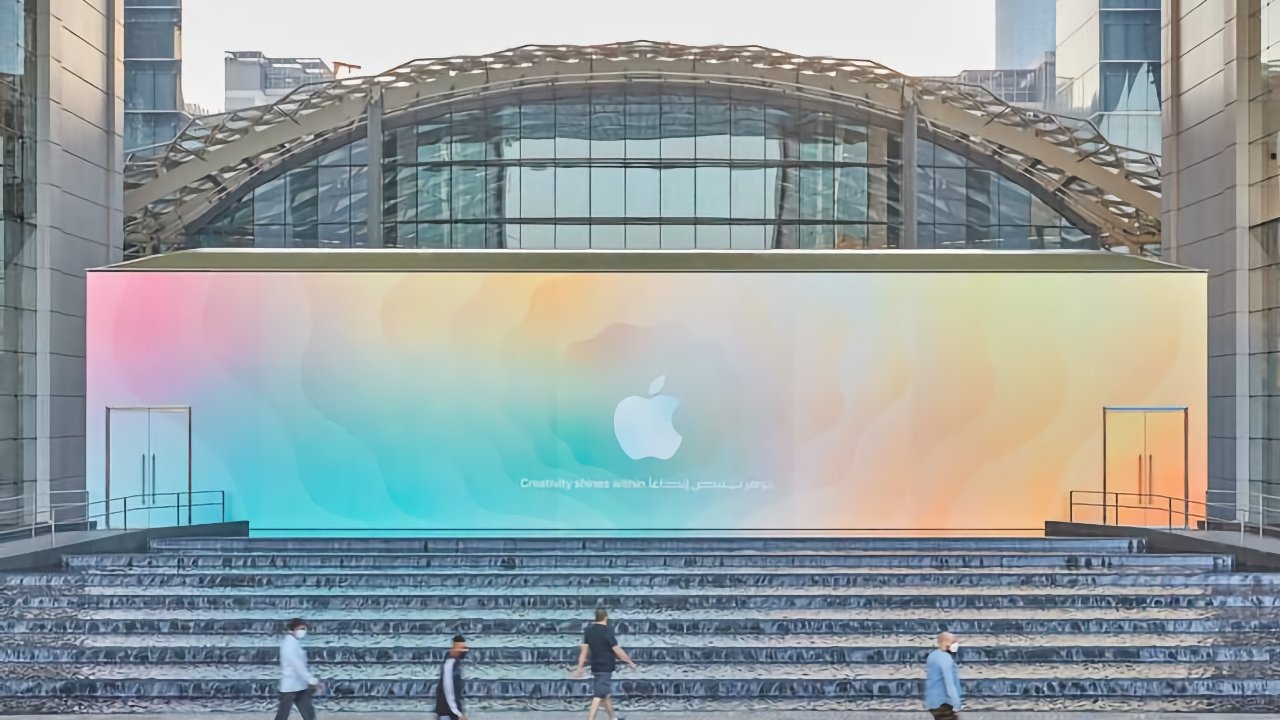 Apple says that it is to "soon" open a new UAE store, this one in the business and luxury hotel region on Al Maryah Island.
Following the revamp and "reimagining" of its Apple Yas Mall store, Apple has announced that a further Abu Dhabi one will be coming soon.
According to local publication, The National News, Apple has unveiled the site with a special artwork barricade covering up construction. The artwork, repeated on Apple's retail page for the new store, is based around pearls and pearl divers, in Abu Dhabi's history.
"The pearl and the environment it is born out of is a great metaphor for the growth of the city, and its investment in its creative community that is driving full speed towards the future," Apple said. "Visitors will be able to create, collaborate and continue to experience the best of Apple, all in one place."
Apple's new retail page for the Al Maryah Island store gives no opening date as yet, but it does feature some unusually flowery description.
"If a grain of sand can transform into a luminous pearl," it says, "at Apple Al Maryah Island an idea can definitely turn into a brilliant gem."
"Whether you're trying something new, or expanding upon your ideas," continues Apple, "in our new Apple Store, you'll find all the space and tools you need to help your creativity shine."
"So why wait by the shore?" says the site. "Take a deep breath and dive in with us
and go on a journey to discover the creativity that lies within."
Speaking at the unveiling of Apple Yas Mall, the company's head of retail and people, Deirdre O'Brien, said that Apple looks forward "to building on our history in the region."