SpaceTime3D lawsuit claims app switcher, Safari tabs infringe on patents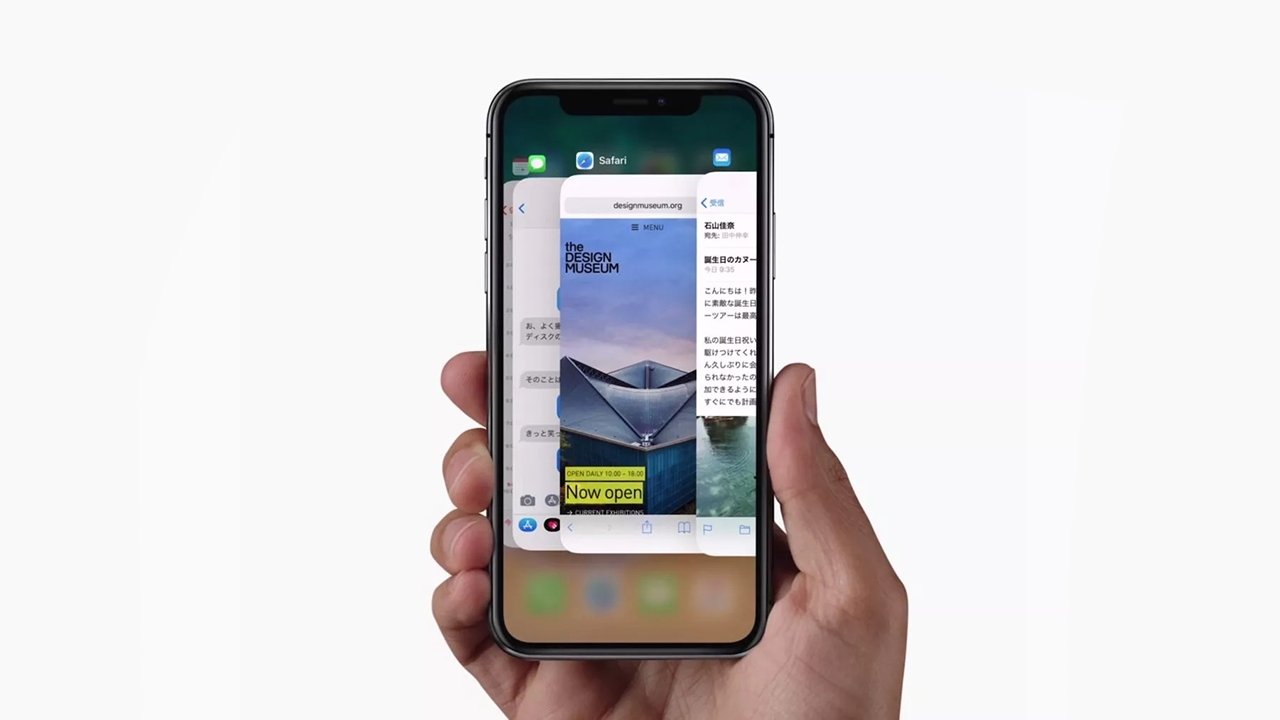 Apple has been hit with a lawsuit claiming that its app multi-tasking and Safari tab features on iPhone, iPad, and Apple Watch infringe on a 3D user interface patent.
The complaint, lodged in the U.S. District Court for the Western District of Texas on Thursday, takes aim at some of Apple's graphics user interface features. The lawsuit's plaintiff, SpaceTime3D, Inc., is a software company that "delivers a seamless digital experience for consumers."
At issue are a trio of U.S. patents related to showing user interface mechanisms in a 3D manner. SpaceTime3D first submitted a patent application for one of the patents in 2007.
According to the lawsuit, Apple's app switcher and the Safari tab view features infringe on these patents because they cover a method for improving the user experience on smaller devices by displaying content in a three-dimensional space. Users can easily view multiple tabs or open apps with these features and switch between them on devices like the iPad or Apple Watch
Unlike other lawsuits levied at Apple, the complaint on Thursday wasn't filed by a non-practicing entity. SpaceTime3D, Inc. maintains an application that allows users to browse the web in an "interactive, intuitive and fun" fashion by displaying pages in a tabbed, three-dimensional stack.
SpaceTime3D's technology was also highlighted at CES 2008 and covered by news outlets like the San Jose Mercury News, TechCrunch, and others.
The lawsuit claims that Apple discovered the technology through the news coverage. It also adds that SpaceTime3D founder Ezra Bakhash showed the tech to an unnamed Apple executive, who said that he had forwarded the information to "various groups within Apple."
Another Apple representative also allegedly said that he was "blown away" by SpaceTime3D's technology, and said that the platform was a "significant time saver." That Apple executive reportedly told Bakhash to keep him updated and that he would "definitely spread the word."
Because of Apple's alleged prior knowledge of the patented technology, the complaint claims that Apple is willfully, intentionally, and deliberately infringing on the intellectual property. SpaceTime3D also accuses Apple of attempting to patent the tech itself. Those attempts were rejected because of SpaceTime3D's existing patents, the lawsuit adds.
The lawsuit, which demands a jury trial, seeks a declaration that Apple has infringed on the patents, as well as damages and attorney's fees.