Apple was the seventh largest securer of US patents in 2021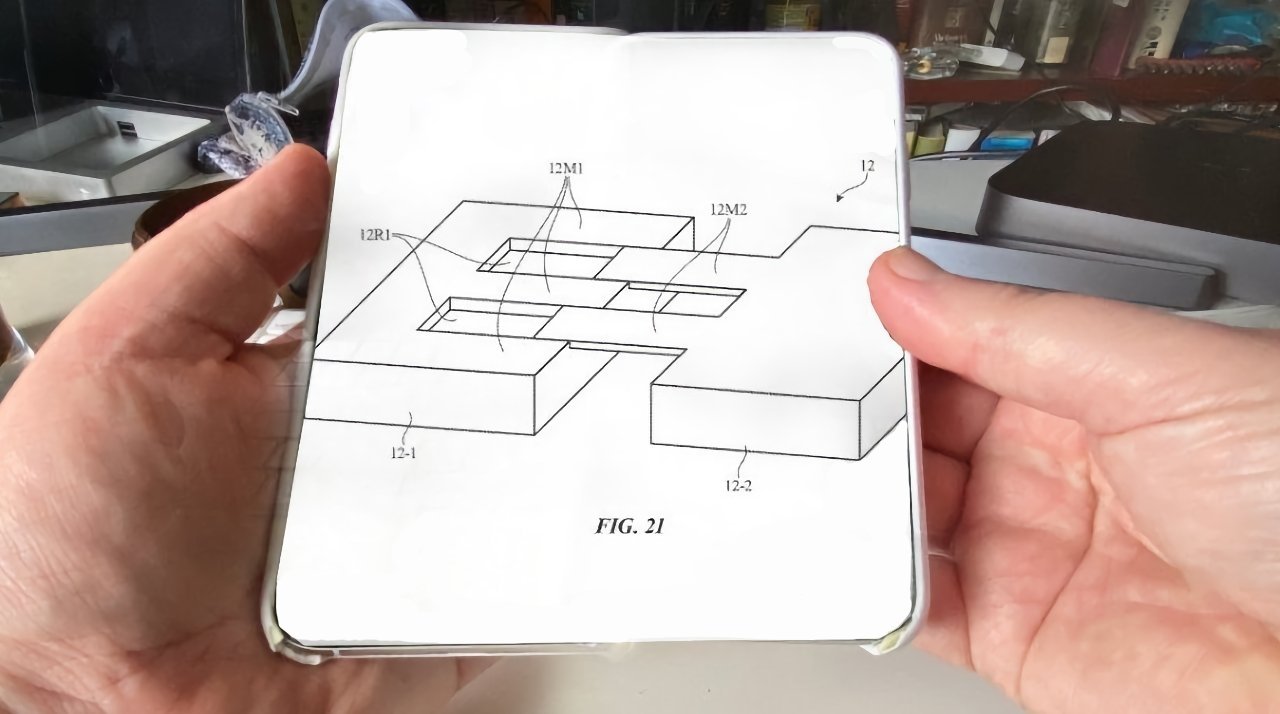 AppleInsider is supported by its audience and may earn commission as an Amazon Associate and affiliate partner on qualifying purchases. These affiliate partnerships do not influence our editorial content.
Apple is one of the biggest companies when it comes to securing patents in the United States, with 2,487 granted patents making it the seventh biggest in the world.
It is no secret that Apple has an extensive and well-funded research and development division, and that it frequently applies for patents about a wide variety of topics. In 2021, Apple maintained its status as one of the most innovative firms in the realm of U.S. intellectual property.
In a list of the top 50 U.S. patent assignees compiled by IFI Claims Patent Services, Apple was the assignee on 2,541 patents granted by the U.S. Patent and Trademark Office in 2021. The figure is down 9% from 2020, when it managed 2,791 patents assigned to the company.
Despite the slight drop, the high rate means Apple improves its standing from eighth place in 2020 to seventh in 2021's list. It is just ahead of LG Electronics with 2,487 patents, Microsoft Technology Licensing at 2,418 patents, and Qualcomm with 2,149.
Ahead of Apple is Intel in sixth with 2,615 patents, with Huawei in fifth with 2,770, and Apple chip partner TSMC in fourth with 2,798 patents. At the top of the list is IBM, with 8,682 grants, followed by Samsung Electronics in second with 6,366, and Canon in third with 3,021.
Elsewhere in the list, Samsung Display is 13th with 1,975, Amazon is 14th with 1,942, and Google is 18th with 1,493.
According to IFI data, Apple's decline isn't the only one, as total patent grants declined about 7% year-on-year in 2021 marking the biggest drop in patents in the last decade.
"Last year saw the steepest decline in patent grants in the past decade. There could be many reasons for this - and clearly some are pandemic-related - but what we're seeing is that corporations are still innovating at an impressive clip despite a challenging environment, particularly U.S. and Asia-based entities," said IFI CEO Mike Baycroft.