Apple's iPhone continues to capture the most revenue over all its competitors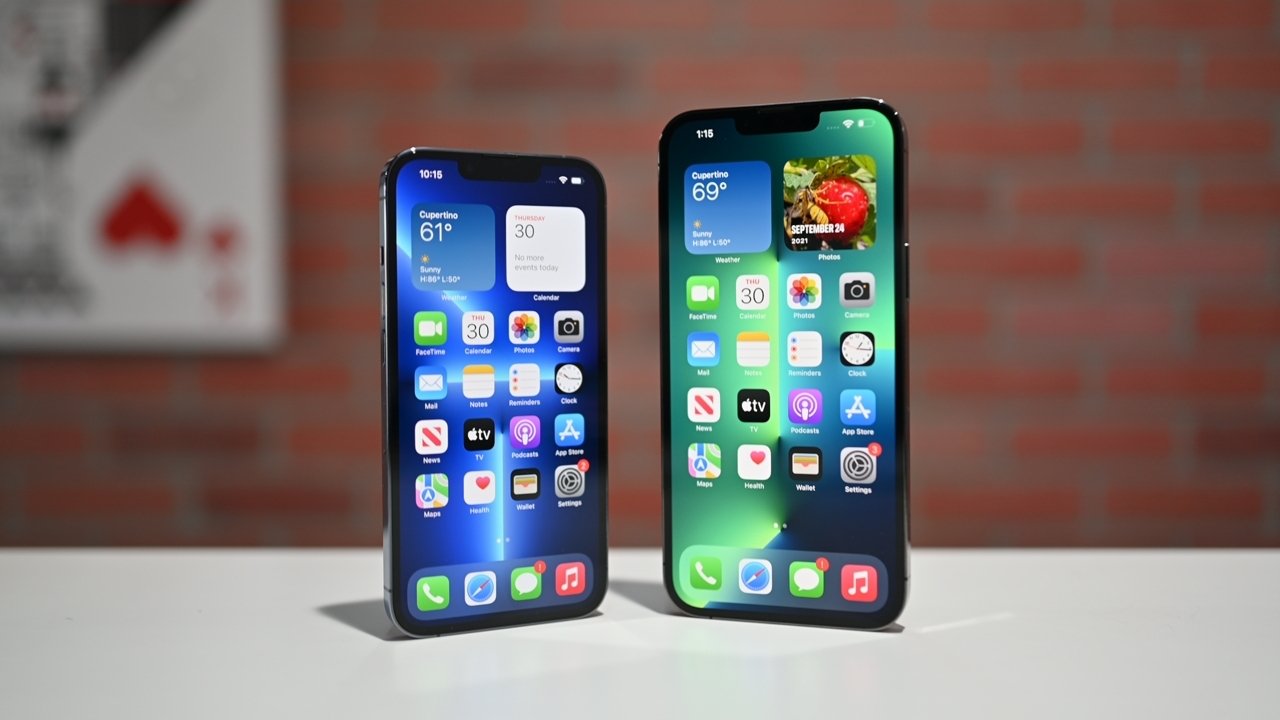 High iPhone 13 demand earned Apple a record-breaking $196 billion in 2021, making it the most successful global smartphone brand by revenue.
Counterpoint Research has previously reported how Apple's iPhone has gained its highest market share in Europe, India, China, and dominated in the US. Now it claims that Apple has led the smartphone market globally, too.
"Apple's iPhone revenue increased 35% YoY to $196 billion in 2021," says the research firm in a new report. "It captured 44% of total global smartphone revenue in 2021."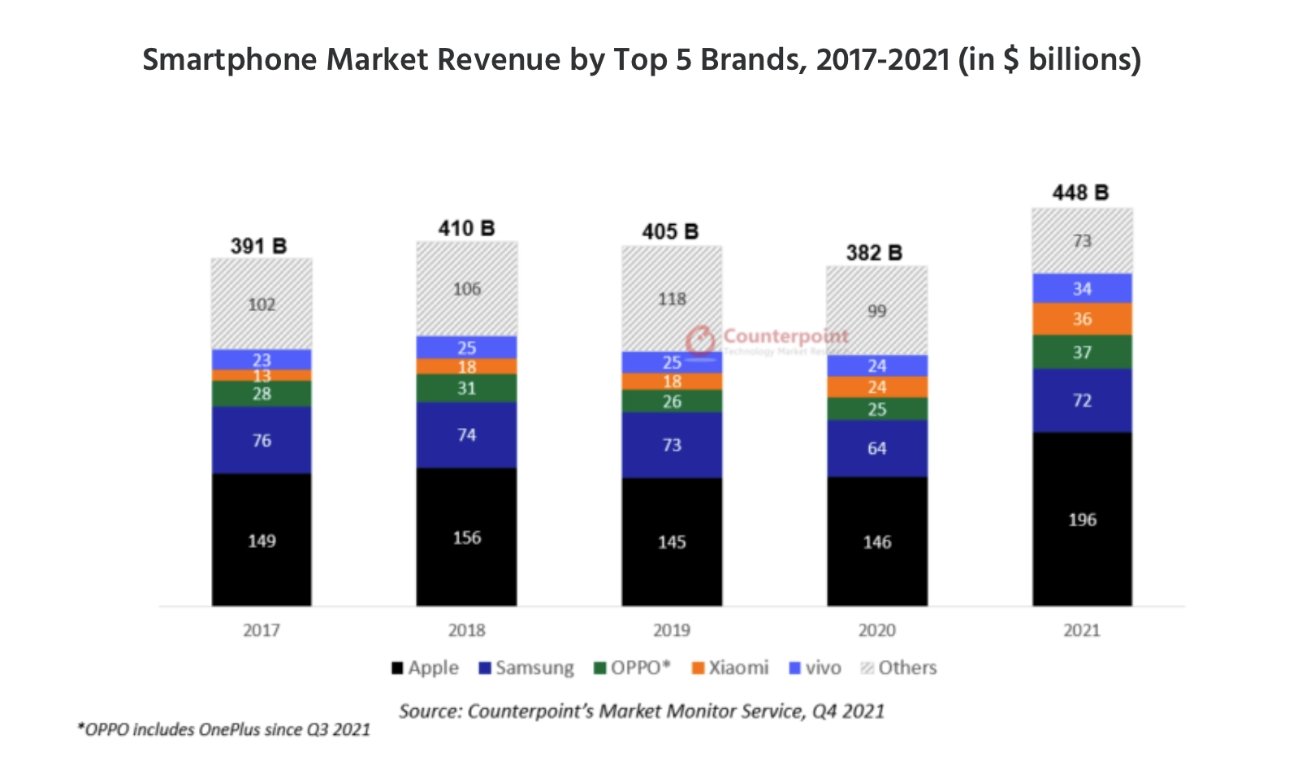 "The high demand for 5G-enabled iPhone 12 and 13 series helped Apple register 14% growth in its overall ASP [average selling price], which reached $825 in 2021," continues the company. "The brand also managed to increase its share in key emerging markets such as India, Thailand, Vietnam and Brazil."
By comparison, Samsung's smartphone revenue "increased 11% YoY to reach $72 billion" for the year. Its average selling price "grew 5% to $263 in 2021."
Overall, Counterpoint estimates that the entire smartphone market exceeded $448 billion for 2021. That's a global growth of 7% YoY, even as shortages continue to disrupt sales and the supply chain.