Crime blotter: Police praise 'heroic role' of hostage in Amsterdam Apple Store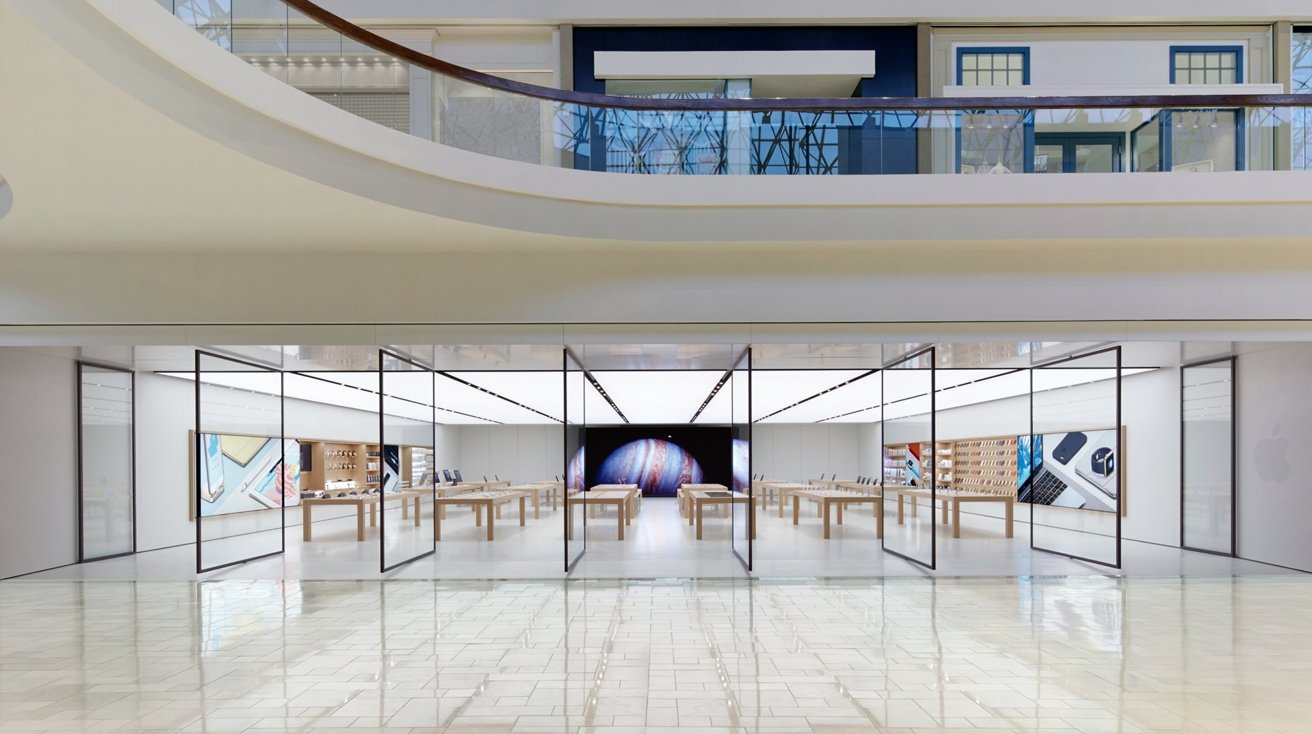 In the latest Apple Crime Blotter, indicted crypto thieves are accused of using an iPhone app, a car theft was filmed with iPad, and Apple products were taken from Fridge No More.
Police praise "heroic" hostage from Amsterdam Apple Store siege
Following the five-hour hostage situation at the Apple Store in Amsterdam on February 22, local police praised the hostage for playing a "kind of heroic role."
"He acted in a split second. Had he not done that, we could have been in for a long, nasty night," Amsterdam police chief Frank Paauw said of the hostage. He also revealed that four other people had hid in a broom cupboard for the entire length of the hostage situation.
The hostage-taker was deliberately hit by a police car while chasing the hostage, and later died from his injuries.
Crypto laundering indictment alleges use of Walmart iPhone app
The federal indictment in early February of a husband-and-wife duo in connection with the 2016 Bitfinex hack was among the biggest financial news of the new year. According to the Justice Department's statement, Ilya "Dutch" Lichtenstein and his wife, Heather Morgan, are accused of attempting to launder nearly 120,000 in Bitcoin.
Per the Justice statement of facts, much evidence was taken from Lichtenstein's cloud storage account, although it does not specifically call it an iCloud account. The government, however, is alleging that one of the methods for laundering included the use of the Walmart iPhone application.
Unusual car theft is filmed with iPad
A man in Washington State was arrested in mid-February after he was accused of stealing a car that had already been stolen once that day. According to Kitsap Sun, the man accused of stealing a Honda Civic from a gas station was already facing charges for three other separate car thefts since November.
The newspaper reported that the man approached the owner of the car — which had already been stolen and recovered once earlier that day — and claimed the car was his. After punching the owner and dragging him for a time, the suspect drove off in the car, police said.
A woman who arrived with the suspect, the news outlet said, "recorded the incident on an iPad." Following a 10-minute, 10-mile chase, the man was arrested and charged with first-degree robbery and attempting to elude a pursuing police vehicle, along with a "special allegation."
Man shot, loses iPhone 12 in Brooklyn home invasion
A woman showing up to a Brooklyn man's apartment claiming she was collecting unpaid building dues was actually part of a successful ruse to break into the apartment and steal from the man.
The New York Daily News reports the man opened his apartment door, letting in a pair of armed robbers who shot him, stole his iPhone 12, Rolex watch, and credit cards, and tied him up. The man was reportedly in stable condition.
Dallas Cowboys executive was accused of spying on cheerleaders with iPhone
A longtime senior executive with the Dallas Cowboys was accused of holding up an iPhone in the room where the NFL team's cheerleaders were undressing, leading to a $2.4 million financial settlement. The alleged incident took place in 2015, and the settlement the following year, but none of it came to light until February of this year.
According to ESPN.com, team officials confiscated the man's work-issued iPhone and "obtained passwords for his phone and iCloud account," although they did confiscate any other phones, as the executive claimed not to have any others. Police were not called and a team investigation did not find evidence of wrongdoing.
The executive was not fired at the time of the settlement, although he announced his retirement in February.
College student charged with using iPhone to spy in showers
In another case involving accusations of the use of an iPhone for invasion of privacy, a student at Northwest Missouri State University was charged in connection with alleged spying on students showering. KQ2 reports a pair of victims alleged they saw someone pointing a phone at them as they showered, including one who used "a newer, black iPhone with a black phone case."
The man was charged with felony invasion of privacy.
iPad, MacBooks stolen from Fridge No More locations
A string of thefts took place in December and January at multiple New York City locations of Fridge No More, a service that delivers groceries and other items in that city.
According to Fox 5, the same two robbers stole $48,801 worth of food, as well as electronics, from locations in Manhattan, Brooklyn, and Queens. One December theft nabbed three MacBook Airs and an iPad, as well as Aaron Bikes and a Zoom bike, while MacBooks were also taken in at least three other Fridge No More robberies.
Stolen credit card used at Apple Store near Boston
A man in Watertown, Mass., reported to police that his credit card was stolen and that the thief had used the card to ring up a $1,000 charge at the Apple Store in nearby Chestnut Hill. Police are collecting surveillance video on the incident, says Watertown News.
Photo from iPad helps solve theft of rare dinosaur claw
Following some intrigue in the world of fossil collecting, a man was arrested in Arizona in early February in connection with the theft of a $20,000 dinosaur claw. Reported by Patch, the 39-year-old man was charged with trafficking in stolen property, after attempting to sell the claw to another collector.
The man who owned the claw both notified police and got the word out through social media and his network of other collectors, and ultimately heard that someone was trying to sell the stolen claw. After a "sting operation," the owner was able to identify it as his claw since he had taken an iPad photo that he placed side-by-side.
A second claw, however, remains missing.
Woman accuses cleaning crew of taking AirPods Pro
A woman in the Cleveland area claimed that a pair of AirPods Pro had been stolen from her residence and that a mother/daughter cleaning crew was responsible.
According to Cleveland.com, the woman used Find My iPhone to track the AirPods to the town where the mother on the cleaning crew lives. The owner of the company also told police that the cleaning duo had resigned that day because "they were tired of being accused of taking things."