Amazon Luna game streaming service now available with free Prime games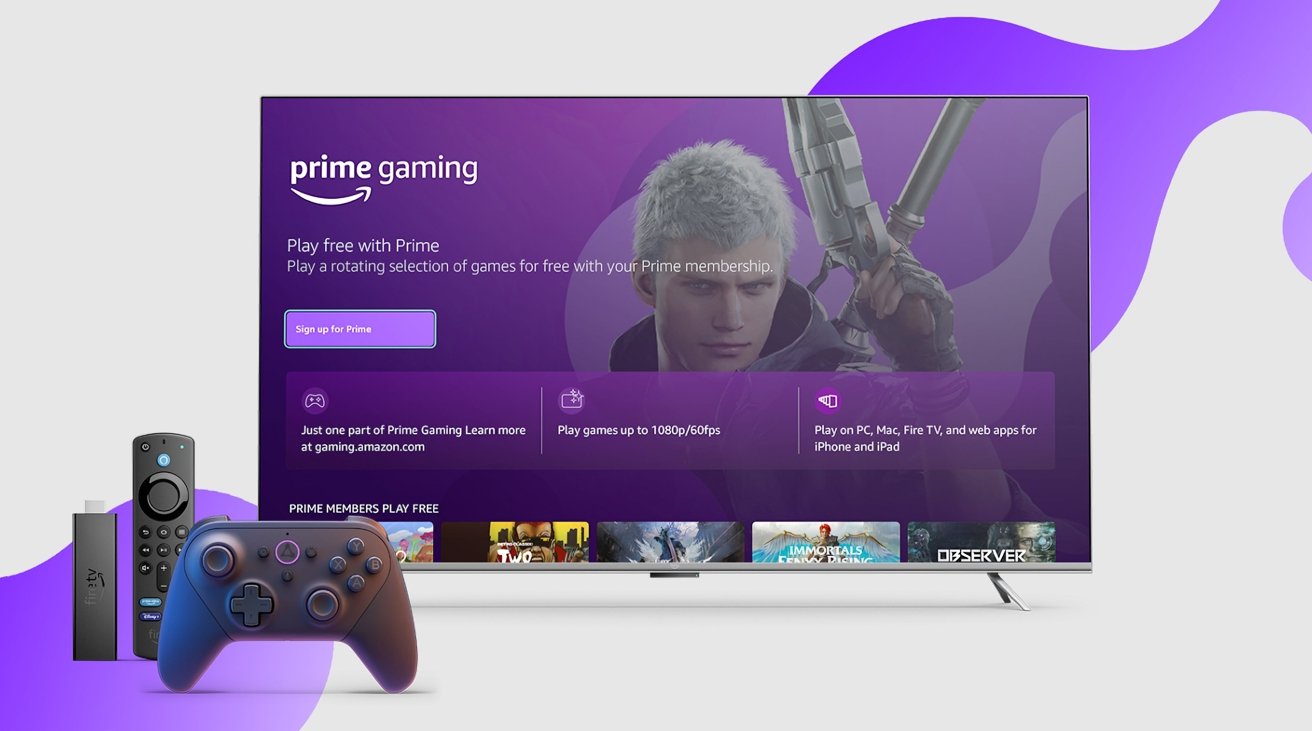 AppleInsider may earn an affiliate commission on purchases made through links on our site.
Luna, Amazon's cloud gaming service, has finally been opened up to everyone in the mainland United States, with it available to use on the Mac, iPhone, iPad, and other devices.
Originally surfacing in 2020 and opened up for testing in 2021, Amazon's Luna cloud gaming platform is now available for non-testers to use. On Monday, the service fully opened up in the mainland United States, enabling customers to sign up and subscribe.
Offering the same core service as other game-streaming platforms, Luna enables users to play games rendered in the cloud via a video stream to their personal devices. This can allow a highly-graphical game to be played on a platform that wouldn't normally be able to play it, such as a PC game on a smart TV device or smartphone.
The service has a wide array of devices that it supports, including Macs, PCs, and Chromebooks, as well as select smartphones, tablets, and Fire TV streaming set-top boxes.
For Mac users, an app can be installed on any Mac or MacBook released since 2014 and running macOS High Sierra 10.13 or later. It can also be run via a web browser, including Chrome version 83 on desktops.
For iPhone and iPad, Amazon uses the same technique as other platforms to get around App Store restrictions, by streaming gameplay through Safari. Android users with compatible hardware can do the same trick, using Chrome version 86 or later.
Unusually for such a service, Luna also works with Twitch, with game streamers able to play and stream live to the public. If they are playing from a game shown on a Fire TV, they can set up their smartphone to act as a mic and camera, enabling a face-cam for streams.
Amazon offers subscriptions to game bundles on Luna, branded as channels, providing an array of games in different categories. Aside from the $5.99 Luna+ offering, the $2.99 Family bundle, and $4.99 Retro channel, there are also publisher-specific channels, including Ubisoft+ for $17.99 per month, and Jackbox Games for $4.99.
The pricing is temporary for March, with Amazon saying customers subscribing in the month can lock in the founder prices, so long as they maintain their account in good standing. From April 1, Luna+ will rise to $9.99 per month and Family will be $5.99 per month.
One other channel, Prime Gaming, is free for Prime subscribers, and contains a rotating selection of games.
To go with the service, Amazon is also selling a Luna Controller, which it says doesn't require device-specific setup, and is priced at launch for $49.99, $69.99 post-launch. The service also supports mouse and keyboard input, smartphones, and game controllers for the Xbox One and Playstation 4.