Amazon closing all of its brick-and-mortar bookstores and '4-Star' locations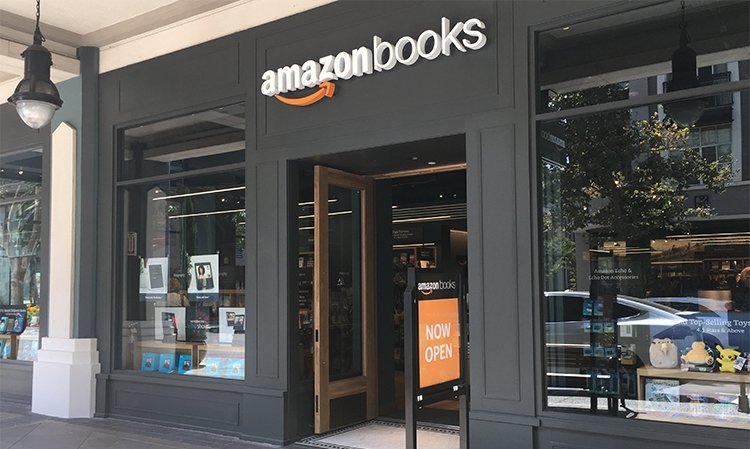 Amazon said it plans to shutter all of its physical bookstores, as well as pop-up shops and other brick-and-mortar retail locations in the U.S and U.K.
In total, Amazon will close 68 stores in the U.S. and U.K. The exact closure dates will vary by location and Amazon will notify customers of the dates via signage at the locations.
Amazon said it would help workers at the retail stores find other roles at the company. Workers who don't want to stay will be offered severance packages.
According to Reuters, which first reported the news, the closures will mark the end of one of Amazon's "longest-running retail experiments."
Since opening its first brick-and-mortar bookshop in 2015, Amazon has tried its hand at a variety of retail ventures, including cashier-less convenience stores and "4-star" stores that sell goods with high customer ratings on Amazon's online platform.
It always brought an online touch to the physical realm, however. Its retail locations, for example, pulled reviews from Amazon's online storefront and used sales data to determine what people were reading.
Despite the shuttering of 4-star, pop-up, and bookstore locations, Amazon isn't abandoning physical retail entirely.
Reuters reports that the company recently announced plans to open a brick-and-mortar fashion store that leverages algorithms to suggest to customers what they should try on. In February, Amazon also opened its first Whole Foods that let users check out without scanning items.