Apple's M1 Ultra combines two M1 Max into a powerhouse chip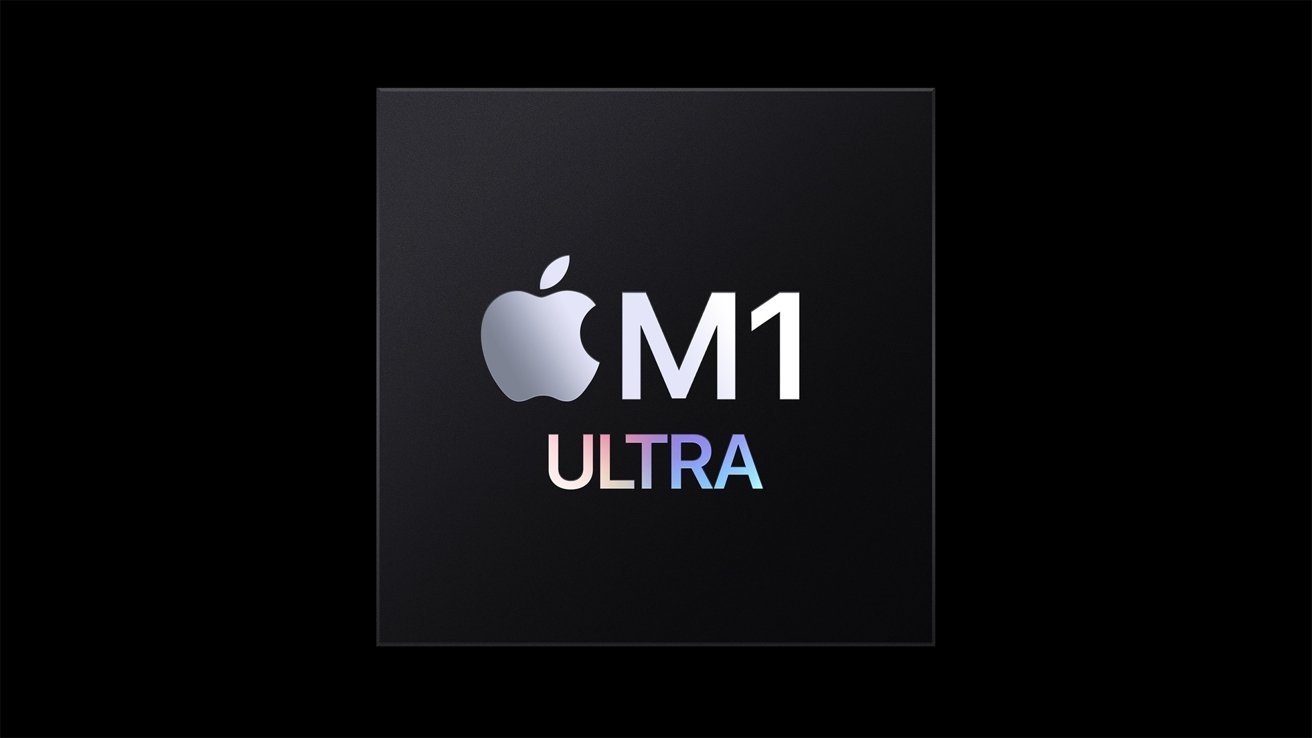 Apple has added a fourth chip to its groundbreaking M1 Apple Silicon family, with the M1 Ultra combining two M1 Max dies into one chip.
After the initial M1 and the update to M1 Pro and M1 Max, Apple decided it wanted to add a fourth option for power users. For the new M1 Ultra, it does so by effectively combining two M1 Max chips.
Apple uses a die-to-die interconnect called UltraFusion to connect the two dies together. In effect, it's two M1 Max chips hooked up via more than 10,000 signals, providing up to 2.5 terabytes a second of bandwidth between the two.
This allows the M1 Ultra to function as one chip rather than two. Apple says developers won't have to rewrite any code to take advantage of the chip's performance. Naturally, it also has access to 20 CPU cores, a 64-core GPU, and 32 Neural Engine cores.
With twice the footprint of the M1 Max, the M1 Ultra uses 114 billion transistors, seven times that of the M1.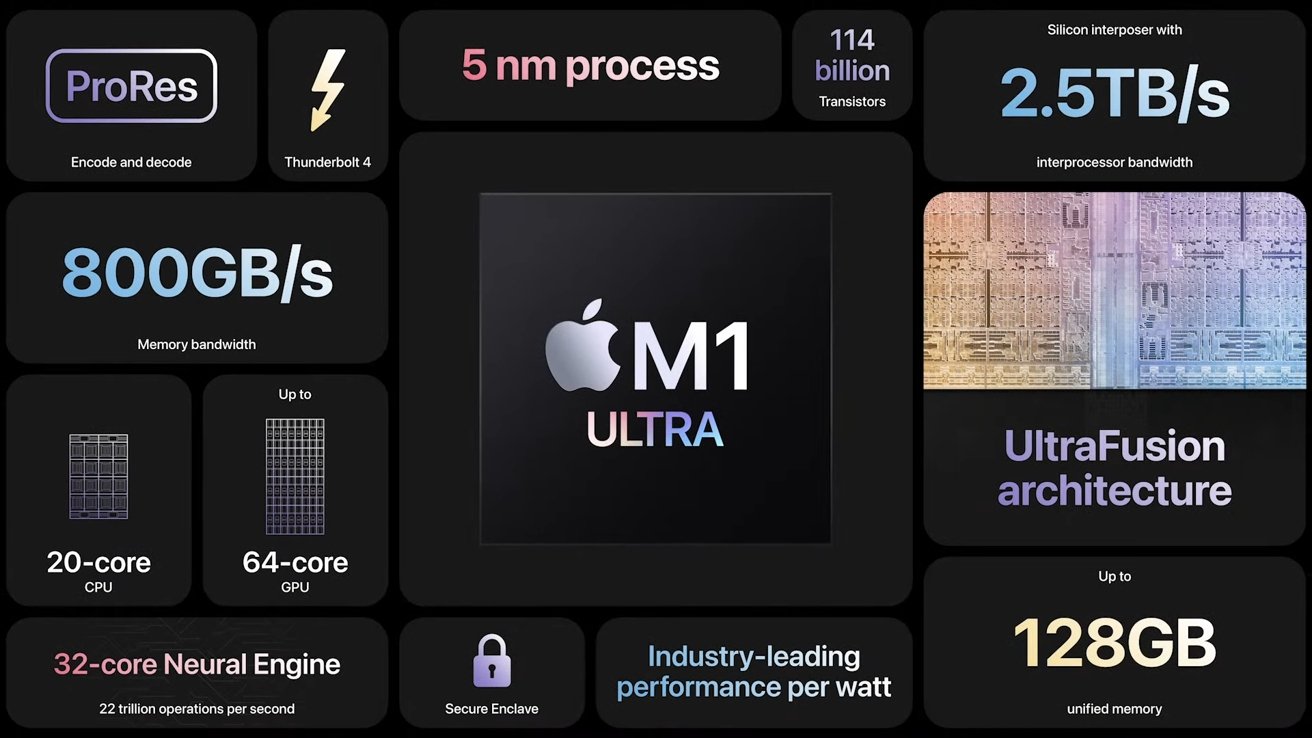 Memory support has also been increased, with the M1 Ultra supporting up to 128GB of Unified Memory. Additionally, memory bandwidth has been bumped up to 800GB/s, with the M1 Ultra now eight times faster than the original M1. The 32-core Neural Engine runs up to 22 trillion operations per second, making even challenging machine learning tasks a cinch.
Apple says the new M1 Ultra provides unprecedented performance. It delivers 90% faster speeds than the fastest available 16-core PC desktop chip in the same power envelope. It also reaches the PC chip's peak performance using 100 fewer watts.
It's a similar bump for graphics. The M1 Ultra's 64-core GPU delivers better performance than the highest-end PC GPUs while using up to 200 fewer watts of power.
"M1 Ultra is another game-changer for Apple silicon that once again will shock the PC industry. By connecting two M1 Max die with our UltraFusion packaging architecture, we're able to scale Apple silicon to unprecedented new heights," said Apple Hardware Technologies SVP Johny Srouji. "M1 Ultra completes the M1 family as the world's most powerful and capable chip for a personal computer."