App Tracking Transparency aimed to solve a problem of Apple's creation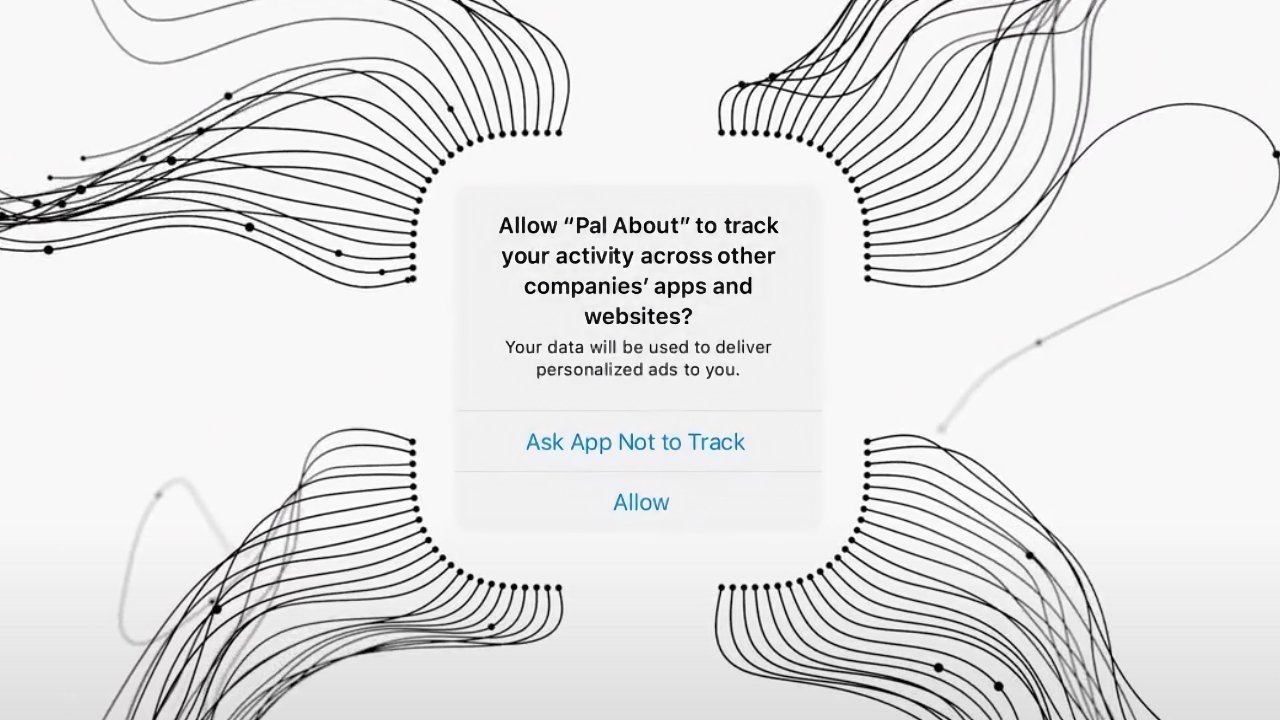 Apple's introduction of App Tracking Transparency rocked the digital ad industry, but the decision to implement the program was less an attack on tech rivals and more an attempt to fix a problem Apple itself introduced.
App Tracking Transparency has made a serious impact in the world of advertising. By empowering users to deny apps from acquiring detailed tracking data, it has greatly affected marketers who use highly-targeted advertising.
In the case of Meta, it said in February it was taking a $10 billion revenue hit in 2022 because of App Tracking Transparency. However, it seems Apple's intention was more to do with trying to maintain user privacy by cutting the power of a system that it created in the first place.
Speaking to The Information, people who knew of Apple's decision-making over App Tracking Transparency insisted Meta and others weren't primary targets for the measure. ATT was all about preventing highly abusive forms of tracking that was abused by marketers.
Apple executives acknowledged that they had created a big problem in digital tracking by creating the Identifier for Advertisers (IDFA), a device identifier that marketers used to track data from a specific device for targeted advertising.
"They opened a proverbial Pandora's box," said Gartner analyst Eric Schmitt.
IDFA was created shortly after Erik Neuenschwander took the reins of the privacy engineering team, and was intended as a relatively harmless tool for targeted advertising. Rather than a direct tracking code directly referring to a device, IDFA would use a 32-character randomized string to track users from device to device, but in a way that could be disabled by the user.
However, as the ad industry changed and became more reliant on tracking, the team worried that tracking had become too invasive. This included combining data from apps and services to create profiles, along with some abusing IDFA to keep track of a user's physical location.
As well as the mass collection of data, the privacy engineering team found some apps didn't honor user attempts to disable IDFA, with some developers ignoring rules over the setting. In 2016, Neuenschwander told colleagues he regretted creating IDFA.
By 2019, following pressure from privacy advocates wanting Apple to do more, Apple software engineering chief Craig Federighi told the privacy team to work on fixing the IDFA problem, with the project becoming a "tent pole" for the company.
Senior Apple staff then spent the fall of 2019 discussing the impact of restricting IDFA, including on the App Store. Since many in-app ads promoted other apps, a restriction had the chance to impact app downloads.
There was also the worry that developers and advertisers would shift towards spending on Android instead of iOS. The iAd advertising network would also be impacted, giving Apple's own marketing platform cause for concern about any changes.
Eventually, the executives settled on ATT as it is today, by placing control in the user's hands on a per-app basis. Just four people worked on the project over nine months, with just enough time to reveal it at WWDC 2020.
Changes were made to the SKAdnetwork analytics tool in preparation, though it is still a cause for complaint for some advertising agencies. More changes were made at the request of Google and Meta, though other requests that seemingly undermined user privacy were apparently refused.
Shortly after its introduction, Apple had to contend with efforts to work around ATT, as well as a campaign by Facebook against it. Even so, it persisted in its privacy-focused agenda.