Apple TV dock, 80 ports over Thunderbolt & more - the best April Fools 2022 jokes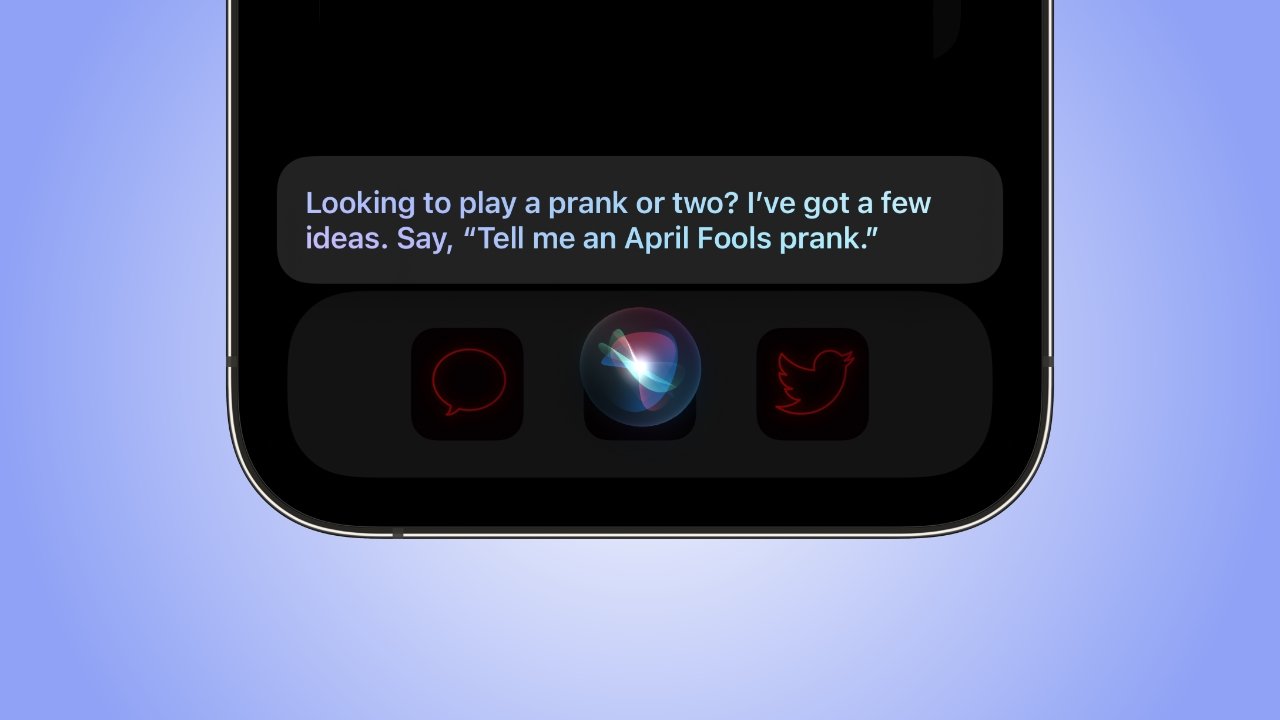 April Fools day is unavoidable if you're online. Here are some of the best jokes and fabrications surrounding Apple and technology.
Apple generally doesn't participate in April Fools, though it is the anniversary of its founding. However, Siri engineers have hidden a couple of clever jokes within the smart assistant for more enterprising users.
One Siri interaction can be started by simply saying "April Fools," and Siri will offer to give advice for pranks by asking "Tell me an April Fools prank." The pranks offered range from downright silly to an attempt at being wholesome. Ask multiple times to see different results.
Ask "what are you up to?" and Siri will respond "I'm seeing just how gullible people are." This interaction can start a game with Siri by saying "Hey Siri, True or False." The game consists of five statements in which the player chooses which are true or false. The final results can be shared to social media.
Apple isn't the only one participating in April Fools. One popular accessory maker called Twelve South is advertising an Apple TV accessory called "tvTV." This silly 7-inch-square display has a slot for the Apple TV set-top-box.
While you can't actually buy this $500 piece of fiction, the website does offer a 20% discount with the code APRILFOOLS at checkout.
Synology has announced the "FloppyStation" complete with four floppy disk drives for more than 5.75MB of storage. Of course, you may need a few dongles to get it connected to your Mac Studio.
Introducing Synology FloppyStation.
-
With more than 5.75MB of total storage capacity and transfer speeds of almost 115kbps, the FPS422+ is ready for even the most demanding workflows. Coming soon. pic.twitter.com/90N331eL1N

— Synology Inc. (@Synology) April 1, 2022
If you need something a little more modern, OWC has an 80-port dock with 1000W of power output. Multiple Thunderbolt hubs, VR, Holo ViDi Ai, 16K + 8K display connections, and plenty of USB ports.
OWC is elated to announce our newest innovation: an industry redefining dock featuring 80-ports. That's right, 80.

With 1000W of power, multiple Thunderbolt hubs, VR, Holo ViDi Ai, 16K + 8K display connections, USB-C, and USB-A ports galore, you'll never lack the port you need. pic.twitter.com/IlL0G5CkZh

— Other World Computing (@PoweredbyOWC) April 1, 2022
There is an alternate universe where Apple gives users exactly what they want, and in this one it's a Touch ID sensor adapter for the Mac. You'll no longer need to duct tape a Magic Keyboard under your desk just for the convenience of Touch ID.
Many in the tech community are tired of being harassed by the Duolingo owl mascot. Finally, there's a lawyer here to help take your case.
April Fools day can be an exhausting, if not totally cringeworthy day to navigate the internet, so we at AppleInsider wish you luck as you click on the twentieth Rick Roll link. No, Twitter hasn't announced an edit button, nor has Apple released the WWDC event announcement.