Apple's U.S. shipments boost Mac's global share in slowing PC industry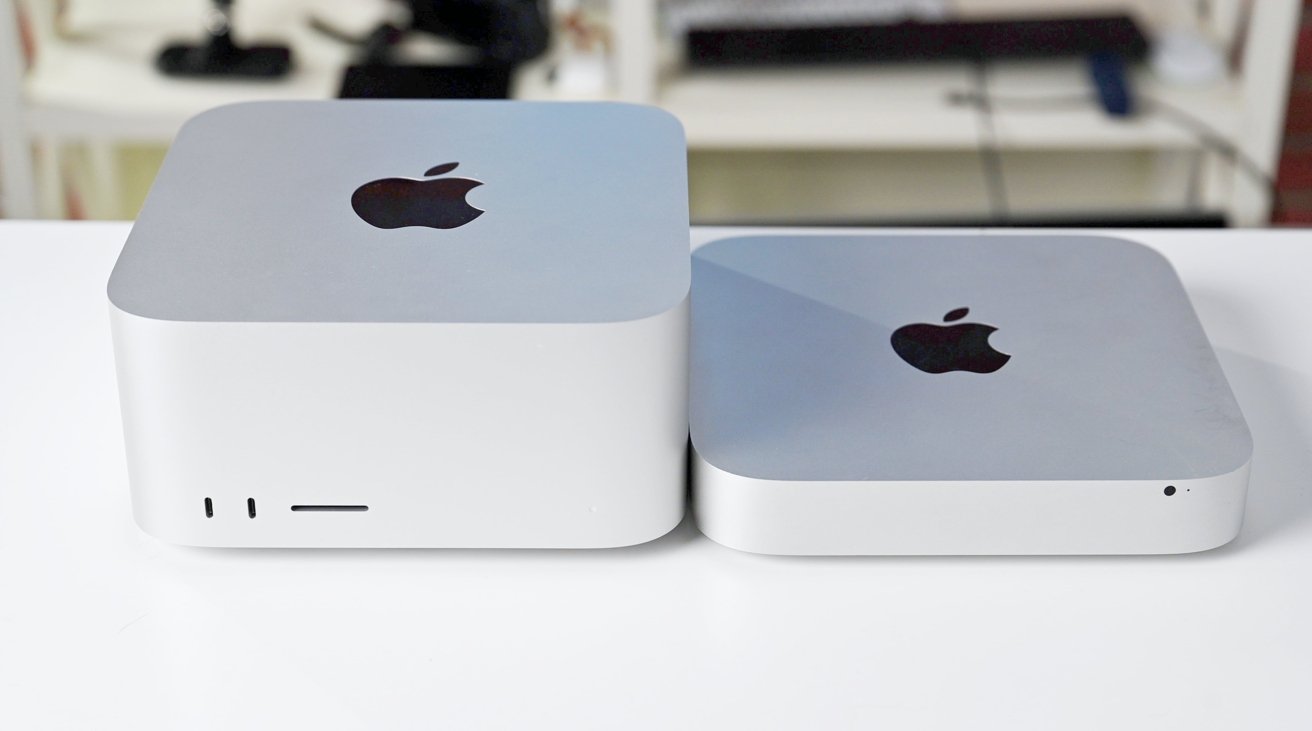 AppleInsider may earn an affiliate commission on purchases made through links on our site.
A second report from analysts has confirmed Apple has enjoyed a growth in Mac shipments in the first quarter of 2022, with Gartner reckoning U.S. shipments have considerably helped Apple's position.
On Sunday, IDC released figures claiming the global PC market shrank in Q1 2022, but Apple continued to see growth. In another set of data published by Gartner on Monday, it agrees with the sentiment that Apple is outpacing a slumped market.
According to Gartner, Apple achieved 7 million shipments of Macs and MacBooks in Q1 2022, a year-on-year rise from the 6.4 million seen in Q1 2021 of approximately 8.6%. For reference, IDC said there were 7.2 million shipments representing a 4.3% year-on-year increase.
The change gives Apple a market share of 9%, up from the same period one year prior, which was a 7.7% share.
In its report, Gartner said Apple "continued its momentum to start this year, led by the popularity of the M1-based Mac devices." It also referenced the Mac Studio's introduction, "driving sales among PC users who require higher processing power."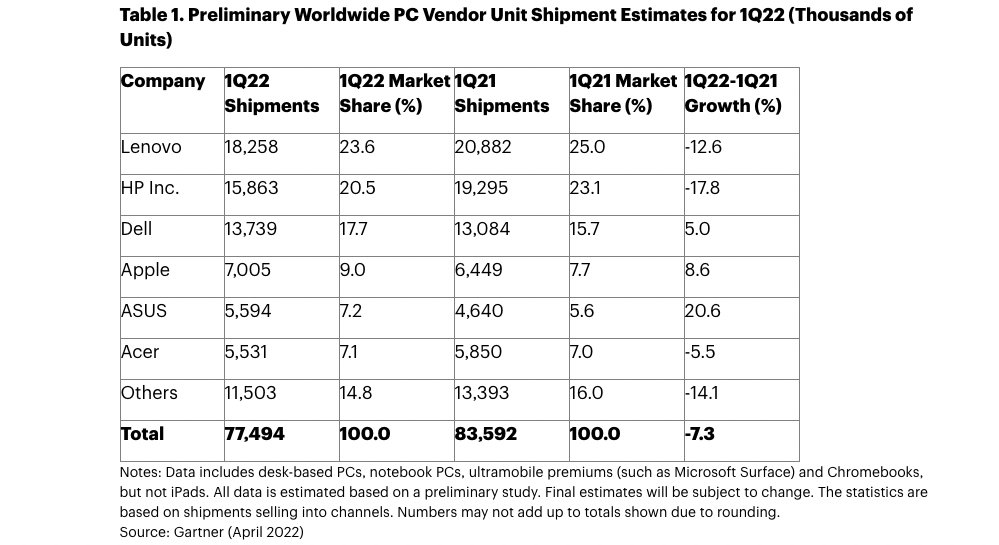 On a whole-market level, the industry saw 77.4 million shipments, down 7.3% year-on-year compared to 83.6 million shipments. It is offered that the downturn is due to weaker Chromebook shipments which hit consumer sales more than business PCs, which continue to see high demand.
Gartner also provided figures for the U.S. market, with Apple again doing well. For that region, Apple managed 2.75 million shipments, up from 2.3 million in Q1 2021, and representing an improvement of 18.6% year-on-year.
In effect, most of Apple's increase in shipments globally could be put towards U.S. shipments.
That boost has a backdrop of mediocre results for other vendors, with the market's total shipments down 16.5% YoY to 18.9 million. Apple's market share has also growth, from 10.2% in Q1 2021 to 14.5% In Q1 2022.
According to Gartner, the reduction in the region was down to weakened Chromebook sales. Though the consumer market softened, business PC growth boomed due to economic improvements and higher numbers of new businesses entering the market.
Elsewhere, the EMEA PC market dropped 6.3% YoY to 22.5 million, due to a combination of lower Chromebook demand and Russia's invasion of Ukraine. Asia Pacific shipments also saw growth by 4.1% year-on-year, though that figure excludes Japan.