Google follows Apple by introducing Android app privacy 'nutrition labels'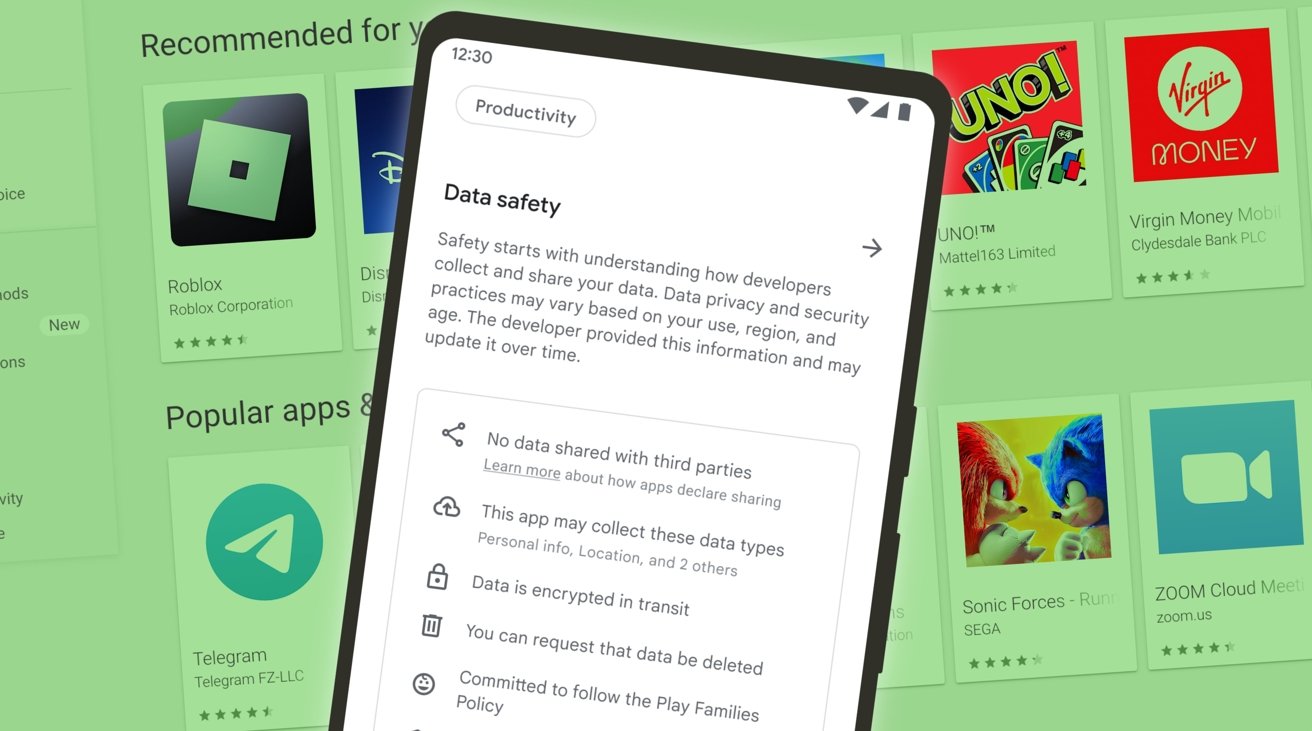 Google is finally implementing its own take on Apple's privacy notices, with the "Data Safety" section of Google Play warning of data types that may be collected and shared by apps.
Following the introduction and success of Apple's so-called "nutrition labels" for privacy in the App Store, Google announced in May 2021 that it would follow down the same route for the Google Play Store. Almost a year later, Google finally revealed its attempt on the idea.
Named "Data Safety," the labels have the same basic concept as Apple's version, in that it summarizes the data safety practices of apps. This would include details on how data is collected or shared, along with security an app undertakes with the data, and other elements.
Google has made Data Safety active on its store listings, both in a browser and in the Android store app, but it still requires developers to submit information for the listings. Google has set a deadline for all developers to do so by July 20 via Play Console.
Apps that don't have a submission will be listed as having "No info available" in the Google Play Store listing, until one is submitted. Google further warns that non-compliant apps may "face additional enforcement actions in the future," such as removal from Google Play.
The information needed to be submitted includes links to the app's privacy policy, types of data collected, what the data will be used for, practices on collection and sharing, how the app and developer handle the data, and privacy and security practices. Developers also have to say if they have opted into Google Play's "Designed for Families" program.