Facebook is shutting down its podcasts & Soundbites initiatives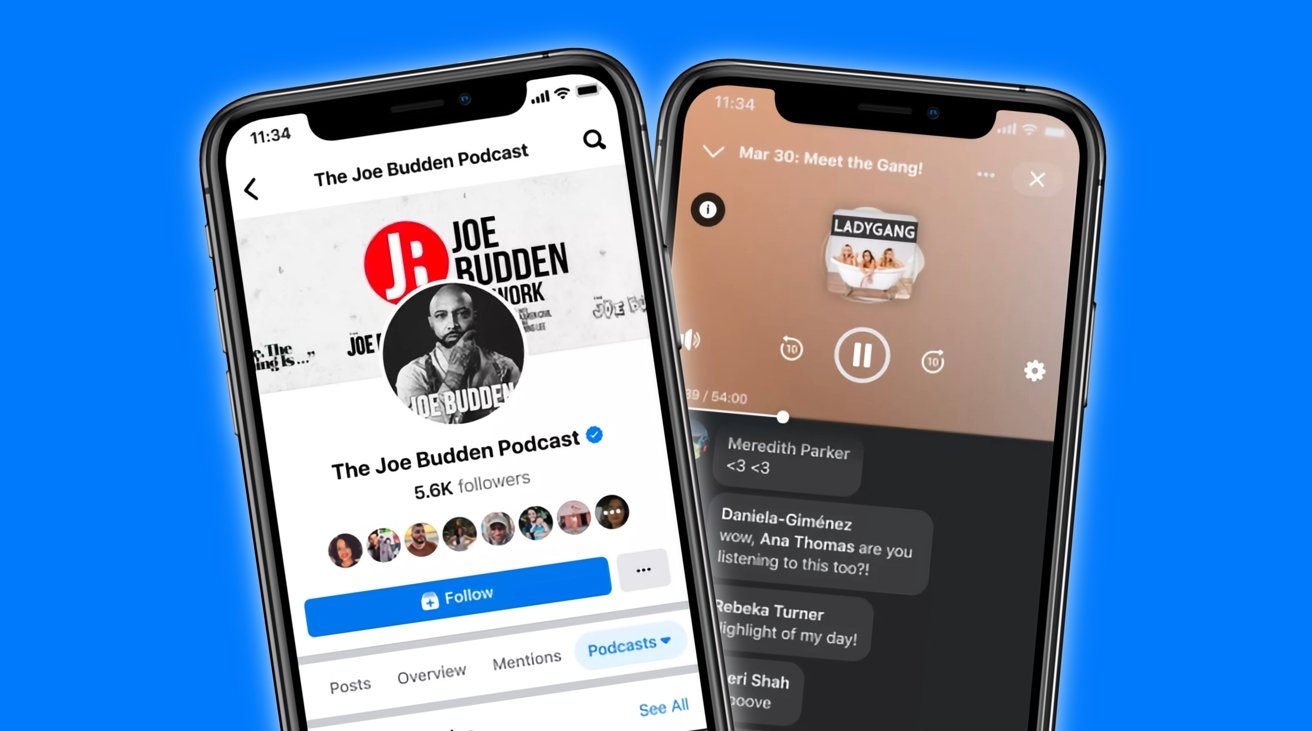 AppleInsider may earn an affiliate commission on purchases made through links on our site.
Facebook is giving up on podcasts after just a year, with the social network warning podcasters that it will be shuttering the audio content from June 3.
Starting from early May, Facebook will be preventing podcasters from adding more podcasts to its audio platform, as part of a clearance of the service. The central audio hub it implemented in June 2021 will be taken down, alongside the short-form Soundbites.
A note sent to audio partners has informed of the changes, which will initially put a stop to new content being added to the platform, but with a later takedown of the podcast-related features starting from June 3, reports Bloomberg.
A Meta spokesperson told the report "We're constantly evaluating the features we offer so we can focus on the most meaningful experiences." The comment effectively confirmed earlier reports that Facebook was losing interest in podcasts.
The spokesperson wasn't able to offer specific dates for the closure of the initiatives, except that they would shut down "in the coming weeks."
The takedown of podcasts and Soundbites won't be announced to the public by Facebook directly, it said in the note, leaving it to the podcast publishers to determine how to tell their subscribers.
Facebook initially announced the audio push in April 2021, before starting to roll out the features to users the following June.
While the shutdown directly affects some of Facebook's audio initiatives, others will continue to operate. Live Audio Rooms, which function similar to Clubhouse and Twitter Spaces, will apparently be rolled into Facebook Live, giving users an audio-only option alongside video.