Microsoft has the Edge on Safari in the desktop browser wars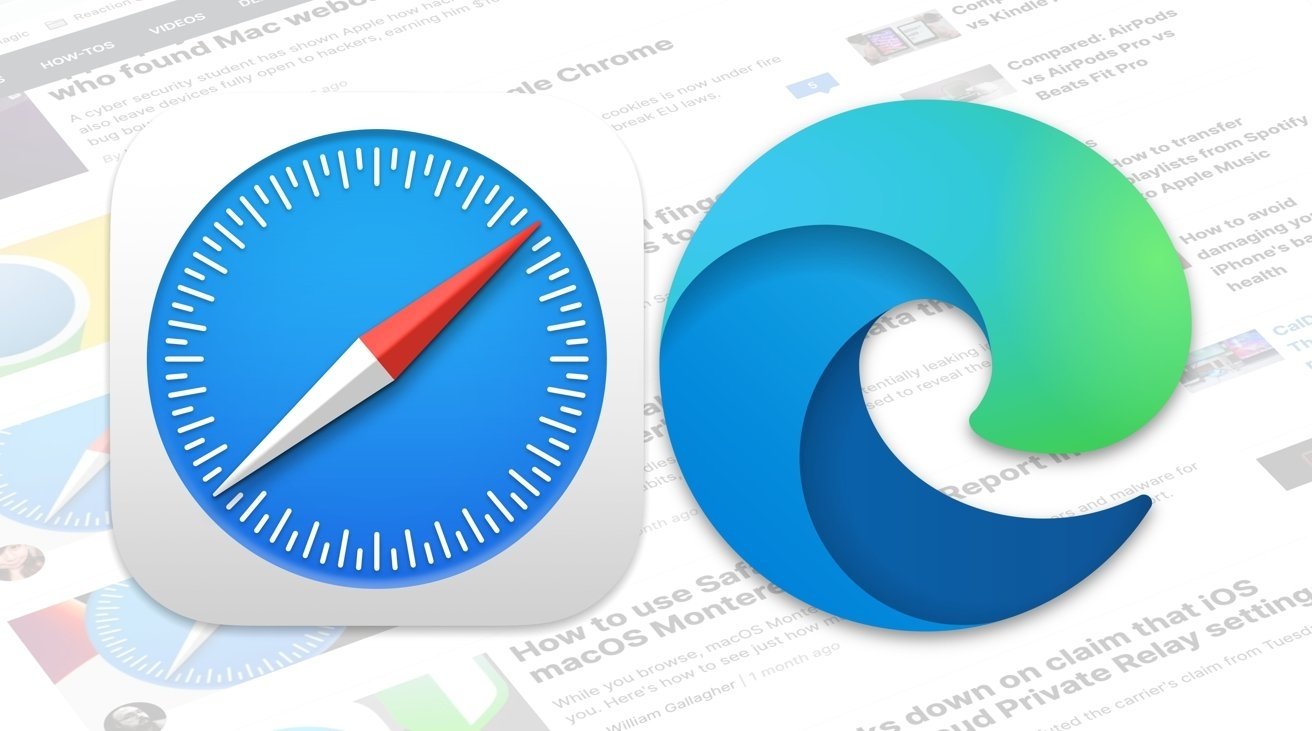 Microsoft Edge has gradually grown in popularity and become the world's second most used desktop browser in the world, knocking Apple's Safari into third place.
Data produced by StatCounter for April 2022 shows Edge as having a 10.07% share of the global desktop browser market in the month. The figure, as well as the first time Edge has reached double-digits, also narrowly beats Safari, which has a 9.61% share.
In reality, the switch in positions occurred in March, as Edge had a 9.65% market share at that time, versus Safari's 9.56%. The results in April, first reported by Macrumors, are more significant due to the wider gap, which settles any potential arguments about data variances.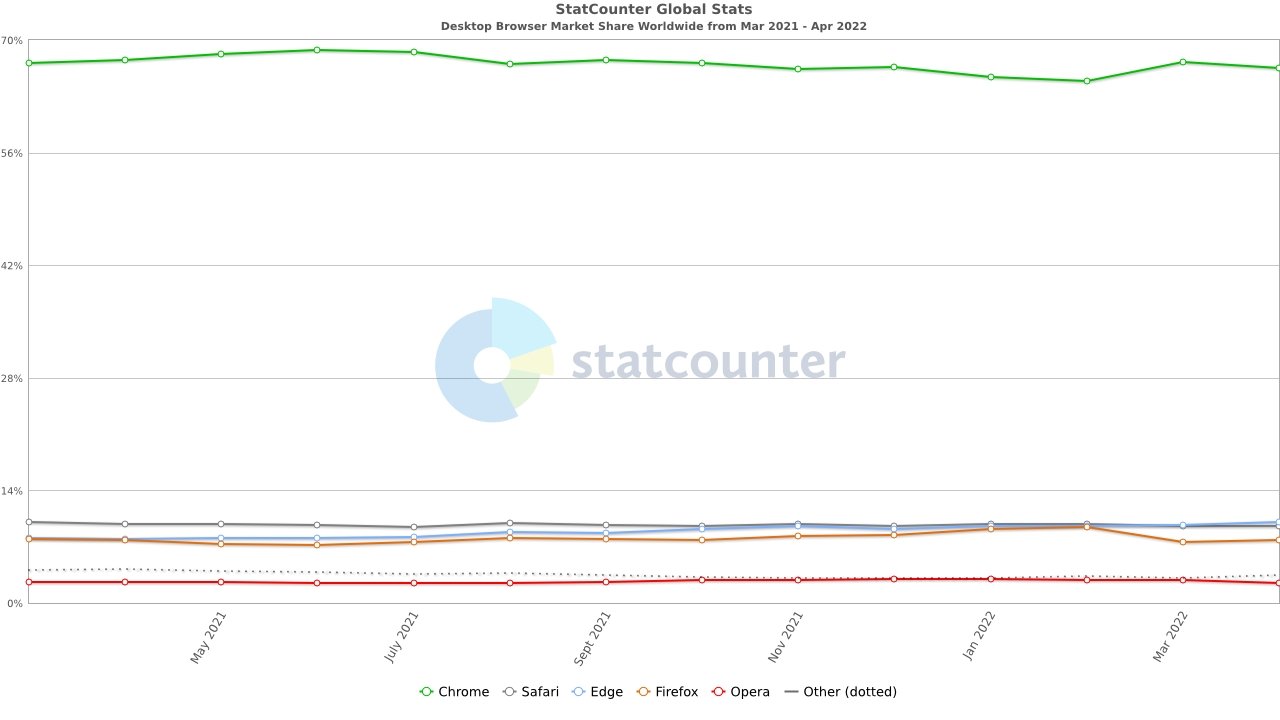 The overtaking of Safari was previously anticipated, as January's report showed Edge to be in a prime position to overtake Safari, after a year of gradual growth.
Though Edge has a major win over Safari, it is a small change in the grand scheme of things. Google Chrome continues to dominate with a 66.64% share, with Firefox in fourth place with 7.86%, Opera with 2.43%, and Internet Explorer at 0.97%.
When expanded to cover all platforms, including tablets and mobile devices, Safari still has a sizable lead on Edge, with a 19.13% market share to 4.07%. Chrome still occupies 64.36% of the overall browser market.
For desktop browser market share on a regional basis, Safari beats Edge in North America with 15.96% to 12.24%, with the lead growing to 17.09% to 12.54% in the United States alone. In Asia, Edge wns with 7.97% to 5.85%, while in Europe, Firefox's 12.58% beats Edge at 11.75% and Safari at 9.34%.
Microsoft Edge, like the leader Chrome, is also available on the Mac.