First-batch Apple-1 & Steve Jobs memorabilia hit the auction block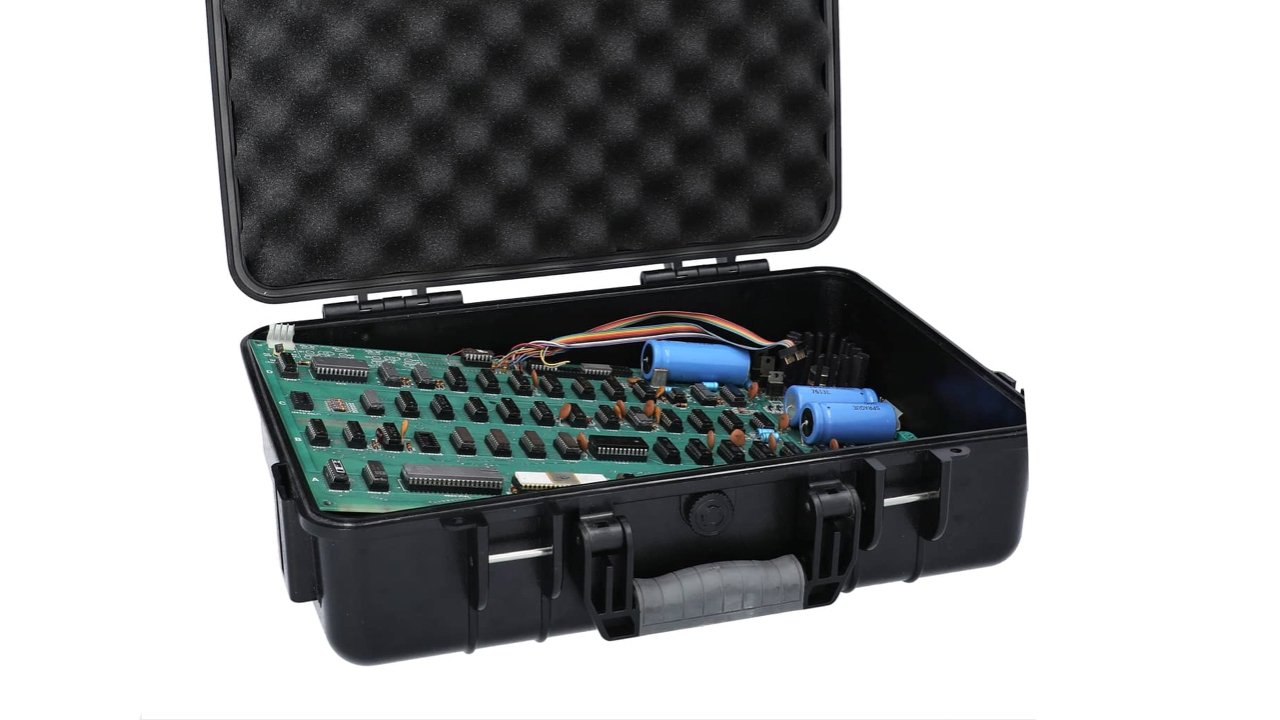 One of the first batch of Apple-1 computers already has a bid of $250,000 at a new auction of Apple memorabilia, while a stained Versace shirt belonging to Steve Jobs is now at $1,300.
The auction of "historical memorabilia," by the Goldin auction house, also includes an original Mac from 1984, and a WristMac watch. The Apple-1 being auctioned by the Goldin auction house is uncased, but working.
"This offering, standing at number seven on the Apple-1 Registry, is the only first batch example that has been up for auction in a number of years," says the auction listing, "and is the first Apple-1 ever offered with an authenticated serial number ("01-0050") handwritten by Steve Jobs."
A reproduction of the original manual, signed by Steve Wozniak and original Apple co-founder Ronald Wayne, is included. So is a Sanyo VM-4509 monitor, and a Datanetics keyboard.
The shirt worn by Steve Jobs comes under a separate "Entertainment Memorabilia" auction, but both have the same end date of Sunday, May 22, 2022.
"Included in the lot is a striped Versace brand shirt, the same or similar of which was worn by Jobs during a retreat held at Pebble Beach in 1985-86 for his then newly-formed company," says the auction house. "The shirt shows a moderate amount of wear, including extensive staining, the origins of which are unknown."
While the listing describes it as "the same or similar," the auction house says that the collection is "of items personally owned and used by Jobs during his time with NeXT." So it may not be the same shirt seen in videos from that retreat, but it was still his and seemingly he wore it quite a bit.
That lot also includes a "black leather Versace brand wallet" with two Steve Jobs NeXT business cards, a personal Pixar business card, "and Jobs's personal aluminium ID name badge for NeXT."
The shirt has had four bids at time of writing, while one person just came straight in with $250,000 for the Apple-1. A rare 1993 Apple Macintosh TV has seemingly had no bids yet.
Previously, an Apple-1 was sold at an auction for $464,000. More recently, an auctioned Steve Jobs application to join Atari was pulled from sale when doubts were raised over its authenticity.