Apple's Tim Cook trails behind Elon Musk in CEO pay for 2021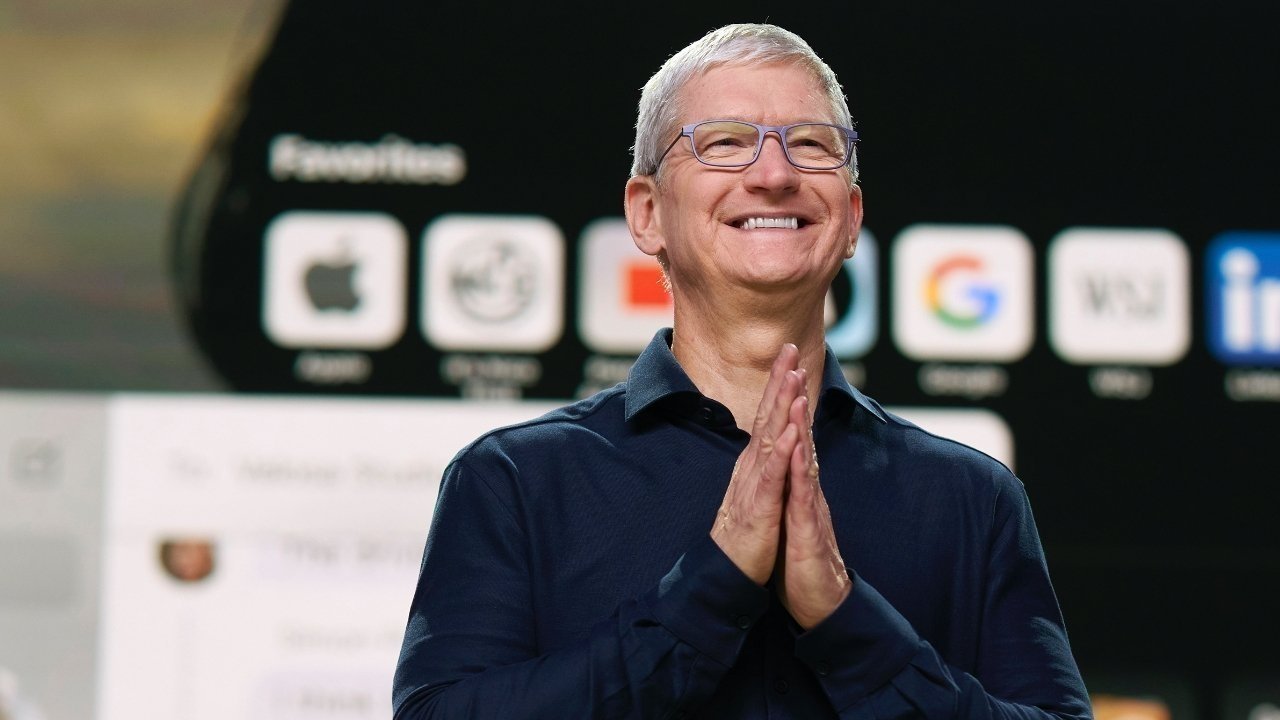 Apple CEO Tim Cook was the second highest-paid CEO of all Fortune 500 companies in 2021, trailing behind Tesla's Elon Musk by earning $770 million.
As the head of one of the biggest tech companies in the world, it's expected for Tim Cook to receive a considerable amount of compensation for his leadership. In analysis of the top well-paid CEOs, it seems Cook is almost at the top of the list.
In a list created by Fortune comparing the compensation of CEOs within the Fortune 500, Cook was in second place, earning a total of $770.5 million in 2021. However, the report admits that it isn't a figure stemming from a basic salary, but instead part of a 10-year granting of shares worth $1.7 billion.
Cook does get more typical annual compensation from the company, as well as other benefits. In 2021, he was awarded $82 million in more stock, as well as approximately $630,630 for personal security costs and $712,488 for private jet use, alongside a base salary.
In March, while critics urged shareholders to vote against a $99 million compensation package for Cook, investors voted in favor of the measure.
Fortune puts forward that Cook's earnings for 2021 are justifiable due to Apple's stock market performance, as well as managing to reach $95 billion in profit by the end of the year.
In its calculations, Fortune counted the salary and bonuses, "other compensation such as vested restricted stock grants, long-term incentive payouts and perks, and stock gains in the form of value realised from exercising stock options." Unexercised options were not considered due to the unpredictability of their value.
Cook trails behind Space X and Tesla CEO Elon Musk, who got $23.5 billion in compensation in 2021 by exercising Tesla stock options awarded in 2018. In third place is Jensen Huang of Nvidia with $561 million, while Netflix's Reed Hastings has $453.5 million.
The report also found that the median total compensation of the 280 Fortune 500 CEOs it evaluated was $15.9 million, up 30% year-on-year.