Apple Watch remains the best seller as smartwatch market grows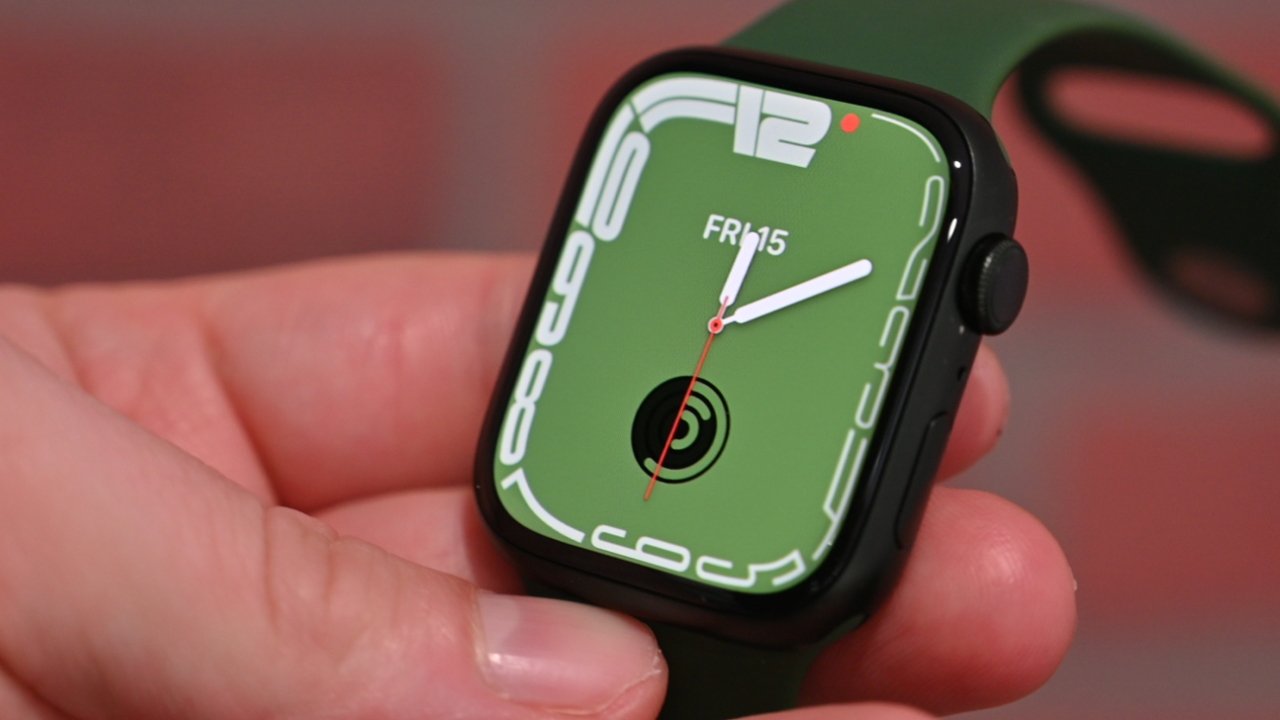 New research claims that global sales of smartwatches were up 13% in the first quarter of 2022, compared to last year, and that Apple Watch continues to have the largest share.
The Apple Watch previously dominated smartwatch sales in 2021, and now new figures for Q1 2022 claim to show that its lead is growing.
According to Counterpoint Research, Apple sold 2.5 times as many smartwatches as its nearest rival, Samsung. It sold more than its closest six rivals, too.
"Although the global smartwatch market saw little growth in 2020 due to the impact of COVOD-19, it has continued to perform well since its rebound last year," Sujeong Lim, Counterpoint associate director, said in a statement. "In particular, Apple accounted for more than a third of the total shipments last year, and it is further increasing its influence with a market share of 36% in the first quarter of this year."
"The high brand loyalty of iPhone users is one of the success factors of the Apple Watch," she continued. "This popularity appears to be higher among the younger generation, making Apple an irreplaceable market leader."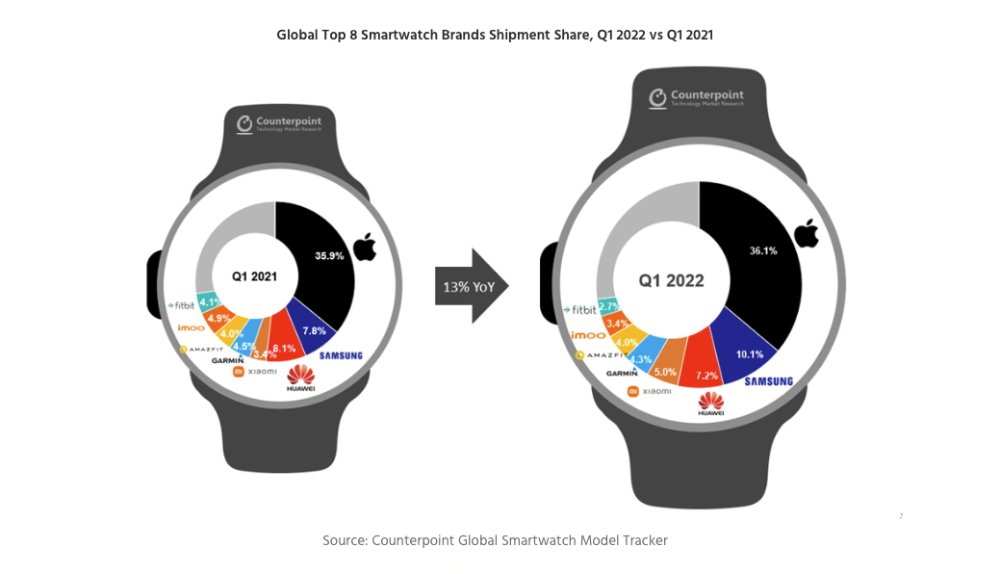 Counterpoint predicts that, "Apple's market share is likely to rise further by the end of this year," but notes that Samsung is growing, too.
For Q1 2021, Samsung had 7.8% of the market, compared to Apple's 35.9%. Now for Q 2022, Samsung has grown to 10.1%, while Apple has grown to 36.1%.
Smartwatch sales may have grown globally, but according to Counterpoint, they remained flat in Europe.
"We initially expected the war between Russia and Ukraine to have minimal impact on the market in Q1, but the prolongation of the conflict and the resulting logistical constraints have begun to affect the European region," said Lim. "The impact of the war will become more serious in Q2."