Leaked iPhone 14 cases back up rumors of 'Plus' model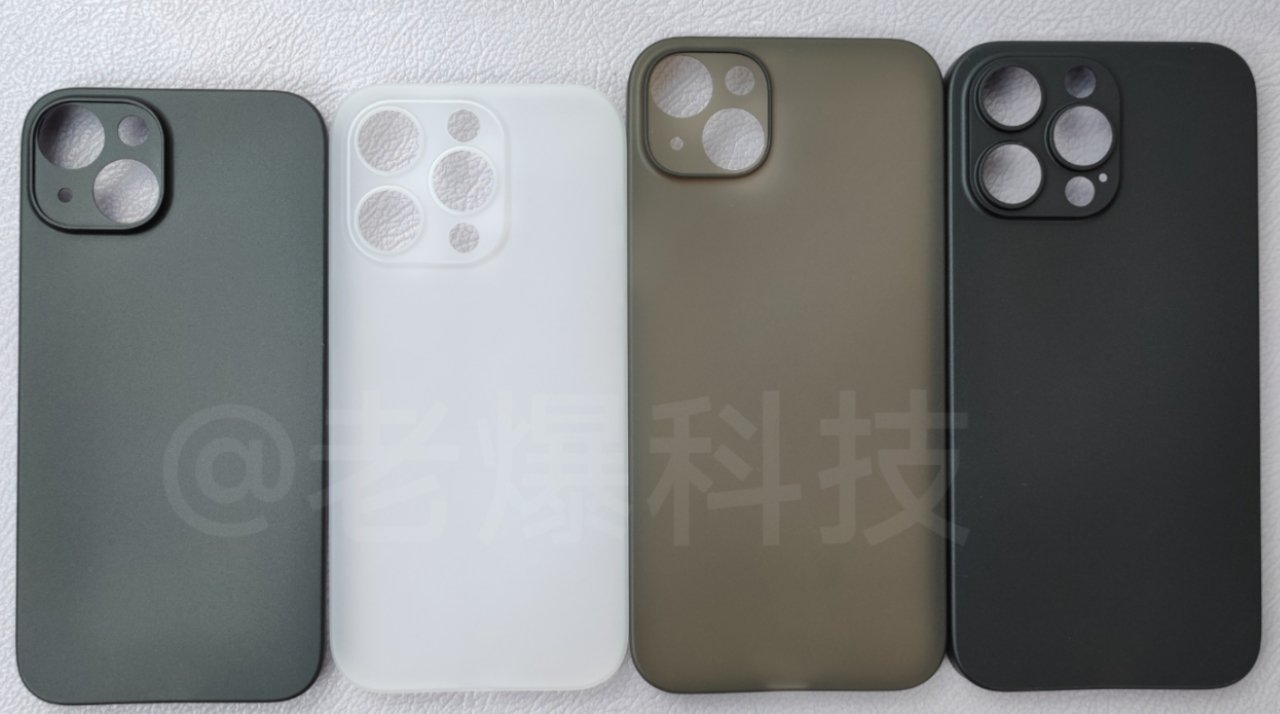 AppleInsider may earn an affiliate commission on purchases made through links on our site.
A purported photograph of leaked iPhone 14 case accessories supports previous reports of four models, with a large-screen non-Pro version perhaps being called the iPhone 14 Plus.
The forthcoming iPhone 14 range has previously been shown in claimed leaks of diagrams, and of a display panel photo. Now a user on the Chinese social media site Weibo has shown what is said to be a series of cases for the range from accessory manufacturers.
The original Weibo posting has subsequently been tweeted by Duanrui, best known for relaying photos of leaked packaging for the then-forthcoming iPhone 13.
Possibly most significantly, the image labels the expected large-screen non-Pro model as the iPhone 14 Plus. This hasn't been rumored before, but there's also no claim that it's an official name.
Twitter user DuanRui adds no further details, but the original Weibo posts appends a comment. In translation from Chinese, and from an appended emoji, it reads "Look at the shell and feel [laugh cry]."