Crime blotter: Apple Store thefts, driving while using an iPad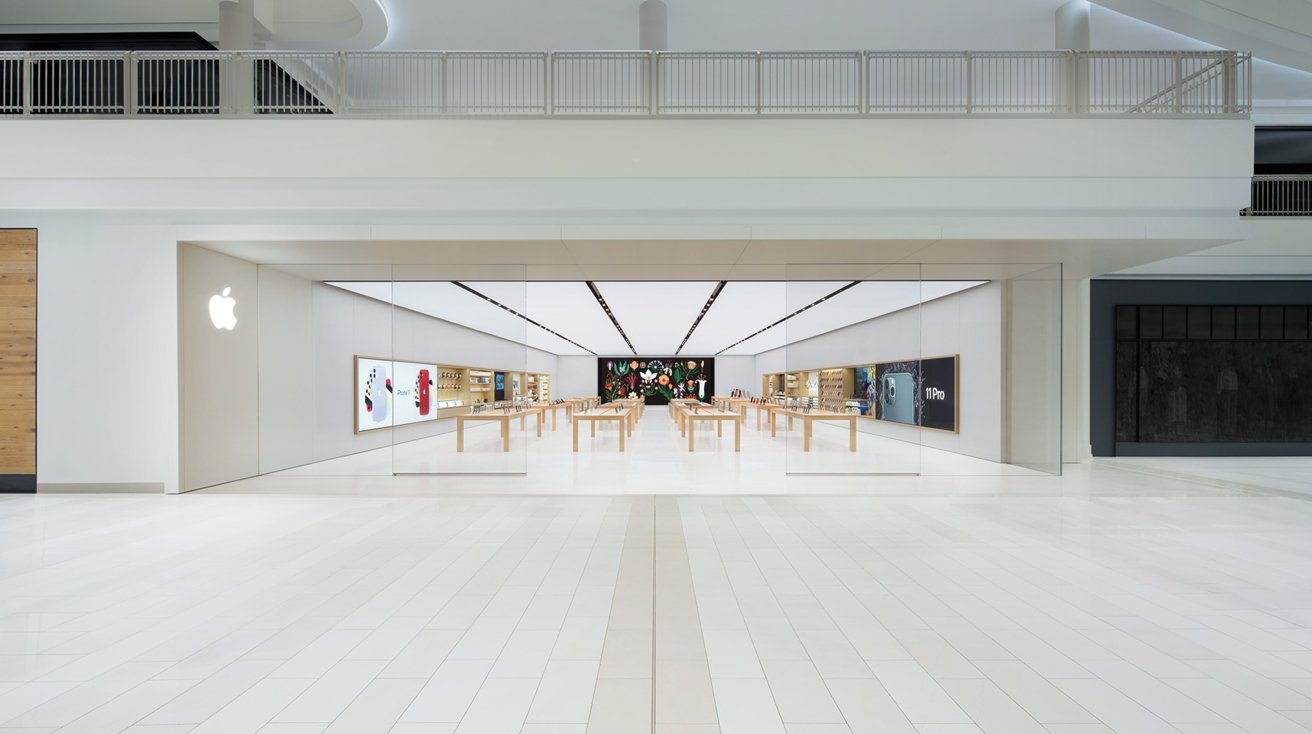 In the latest Apple Crime Blotter, a spate of Apple Store thefts throughout the month, iPad use while driving, and health records go missing.
The latest in an occasional AppleInsider series, looking at Apple-related crime.
The reported increase in shoplifting and other retail theft in the last two years has, for the most part, bypassed Apple Stores, with a few exceptions. However, there are several such thefts in the second half of July, starting with the major daytime theft on July 18 at the Covert Garden location in London.
Also on July 18, police in Greenwich, Conn., reported that after a woman purchased items at the Apple Store in that city, two suspects followed her out of the store and jumped her, in an attempt to take the items. However, a good Samaritan intervened and stopped the attempted theft.
The New York Post identified the location as the Apple Store.
In California, a 19-year-old man was arrested after police said he was responsible for $100,000 in thefts from the Apple Store in Bakersfield. Per KGET, the man was charged with eight counts of grand theft, organized retail theft, and conspiracy.
And in Minnesota, KMSP reports a man attempted a theft at the Apple Store at the Mall of America on July 14. When the suspect fled on foot, a mall patron tried to assist in the pursuit but was struck by a taser in the process. The suspect was caught outside the mall.
Kaiser Permanente admits iPad with health records was stolen
The health care giant Kaiser Permanente admitted on July 16 that an iPad containing the personal data of about 75,000 patients was stolen.
Per My News LA, the iPad was taken in May from a COVID testing site in Los Angeles. However, the company said it was able to remotely wipe the data from the device, and no evidence has been found yet that any "identity theft or misuse of protected health information" had taken place.
Man admits "pivotal role" in iPhone theft conspiracy
A man from New York has pled guilty to federal charges that he played a "pivotal role" in a conspiracy that defrauded AT&T out of six figures worth of iPhones.
The Department of Justice said the 34-year-old man admitted that he "supplied members of a conspiracy with personal identification information for AT&T Wireless customers." Sentencing is scheduled for October.
Warrant granted for John Eastman's iPhone
The Department of Justice has received a new warrant to search the iPhone belonging to John Eastman, a lawyer who assisted the Trump campaign in attempts to overturn the 2020 election, Politico reported.
Eastman's phone had been seized in late June, by federal agents when he left a restaurant. Eastman had subsequently filed documents asking to get the device back.
Lawmaker accused of taking MacBook Air, Apple Watch from ex-boyfriend
A Democratic legislator in Tennessee is accused of assaulting his ex-boyfriend, and also taking several items, including the former couple's dog, some furniture, a MacBook Air and an Apple Watch.
According to The Intelligencer, Rep. Torrey Harris was arrested and charged with misdemeanor assault and felony theft. The ex-boyfriend claims that Harris took the dog, as well as a PlayStation 5 and the Apple items. Harris later told police that he took the items because he had previously given them as gifts.
11 iPhones stolen from Florida Walmart
Fox 4 Now reports one of the thieves found that the case containing iPhones in the electronics department was unlocked, and took 11 handsets valued at $4,449.
Motorist caught watching iPad while driving
An undercover police lorry in Devon and Cornwall, in England, has caught drivers committing various moving violations- including one driver who was caught watching Netflix on an iPad while driving.
According to Cornwall Live the project, Operation Tramline, caught more than 40 driving offenses. More similar operations are planned in the coming months.
Four iPhones and three Apple Watches taken from AT&T store in Brooklyn
The manager of an AT&T store in Brooklyn reported that thieves shattered the front door of his store, stealing seven display items. Brooklyn Eagle writes those responsible took four iPhones and three Apple Watches, all of which were display items.
The theft took place at 4 a.m., though it's not believed that any video was taken of the crime.
Man gets prison for Target thefts of Apple items
A 32-year-old Delaware man has pled guilty to stealing numerous items, including iPhones, iPads and Apple Watches, from a Target in Pennsylvania. According to My Chesco, the man has received 3-6 years in prison.
The man was accused of taking $10,148 worth of items from the Apple display case at the store.