Crime blotter: 24 months for iPhone fraud conspirator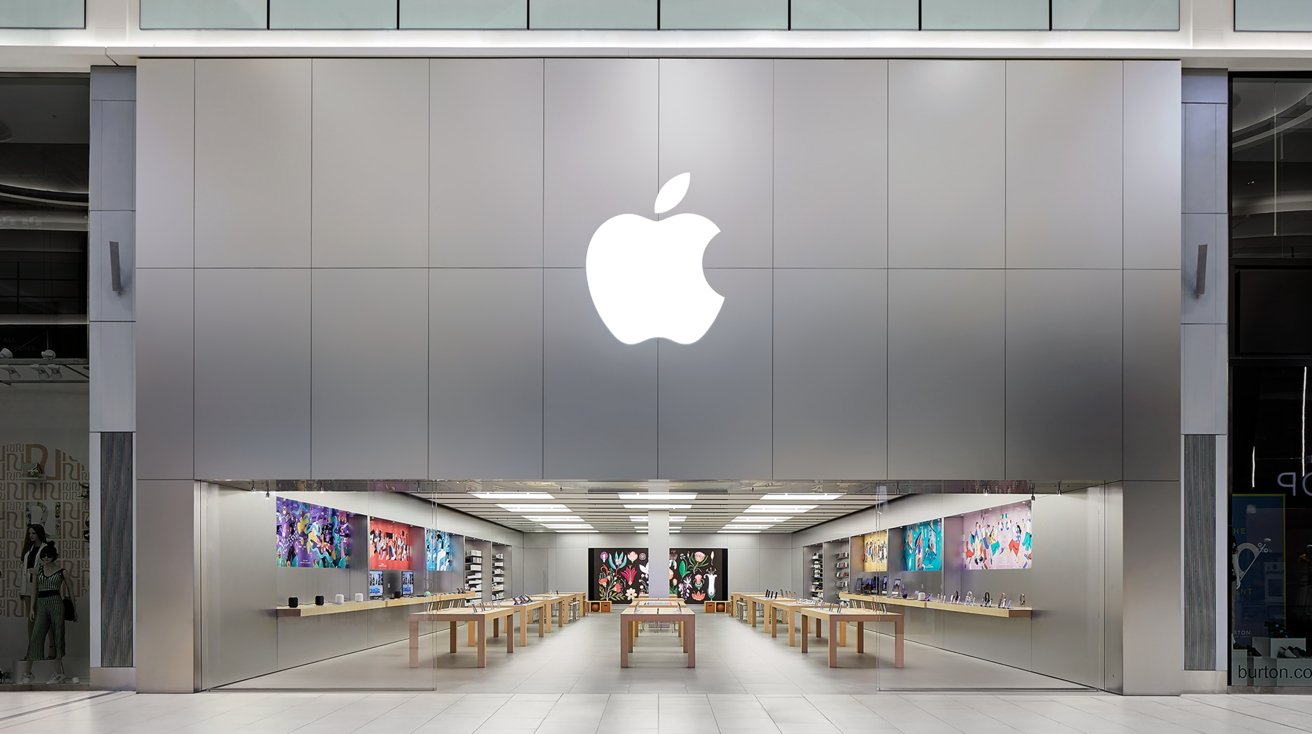 AppleInsider may earn an affiliate commission on purchases made through links on our site.
In the latest Apple Crime Blotter, a YouTuber goes to great lengths to retrieve AirPods, multiple Apple Store thefts occur in Newcastle, and AirTags help to recover stolen construction material.
The latest in an occasional AppleInsider series, looking at the world of Apple-related crime.
24 months for man convicted of iPhone scheme
A 32-year-old New York man was sentenced to 24 months in prison for his part in a scheme to defraud Sprint of nearly 900 iPhones. Three other co-conspirators had previously received prison sentences.
The man and his co-conspirators, the Justice Department said, "fraudulently entered into cell phone service contracts using the personal identification information of 264 real persons, without those persons' consent."
The man has also been ordered to pay $339,804 in restitution to Sprint, although since that company no longer exists, that money would go to T-Mobile.
Man jailed for five separate Newcastle Apple Store thefts
A man is accused of robbing the Apple Store in Newcastle, in the U.K., on more than one occasion, stealing 15,000 pounds (about $17,650) worth of iPhones. According to Chronicle Live, the man targeted the Apple Store five times in two weeks, taking 15 iPhones.
The man, already under a "community order," has pled guilty to five counts of shoplifting.
Man arrested for selling stolen AirPods
Police in Culver City, Calif., have arrested a man who they say was selling stolen AirPods outside a mall. The Culver City Observer reports the man was wearing a bogus Amazon delivery vest, and ran to his car when he saw the police.
In that car, police found 15 boxes of AirPods and more than $3,800 in cash. The AirPods had been taken in a burglary across town in City of Industry, police said.
AirTags help recover stolen construction materials
The arrest in Florida of a serial luggage thief, made possible by AirTags, made news in mid-August. Around the same time, an AirTag helped recover $13,000 worth of stolen construction material in Canada.
According to Construct Connect, "a full siding package and a trim package" were stolen from residential construction sites in Calgary. But a four-pack of AirTags was attached to the materials, and employees of the company went to retrieve them, leading to criminal charges for the alleged thieves.
Woman accuses ex-boyfriend of stalking her with stolen Apple Watch
A Texas man has been arrested for stalking and theft, after his ex-girlfriend accused him of taking her Apple Watch and using it to stalk the woman and her children.
Your Basin says the woman became suspicious when the Watch went missing and she received multiple notifications that it was nearby. The Apple Watch was detected both near the woman's home and the field where her son practiced baseball.
The man was arrested on the stalking charge, released on bond, and arrested again for the theft of the Watch.
YouTuber says he flew to Qatar to retrieve stolen AirPods
There are numerous stories about people who have lost Apple devices and used Find My iPhone to retrieve them, but they usually entail the person doing so within their own city. One YouTuber says he traveled all the way to Qatar in order to successfully retrieve his AirPods.
Lewis Ellis, a reality star and YouTuber, claims he traveled 4,000 miles and spent thousands of dollars to get the AirPods back, five months after he lost them on a flight. Following the signal to Doha, he booked a flight and ultimately got the AirPods back, filming along the way:
Another story that made social media waves in April had Daily Telegraph writer Ed Cumming tracking his stolen MacBook that went all the way from London to Algiers. Cumming, however, rejected a suggestion by an editor to go to Algeria to confront the thief.
iPads, computers, vacuums taken from children's clinics
Police in Ann Arbor, Mich., are investigating a series of three break-ins in June and July at children's clinics in the area, in which about $12,000 worth of iPads, laptops, and vacuums were taken, MLive reported.
The thefts included $6,000 worth of iPads, the report said.
Over $17,000 in iPhones taken from Walmart
According to Erie News Now, the thieves removed the lock from an Apple display case and took the items. Pennsylvania State Police and Pennsylvania Crime Stoppers published photographs of the suspects.