AirTag catches airport baggage handler stealing luggage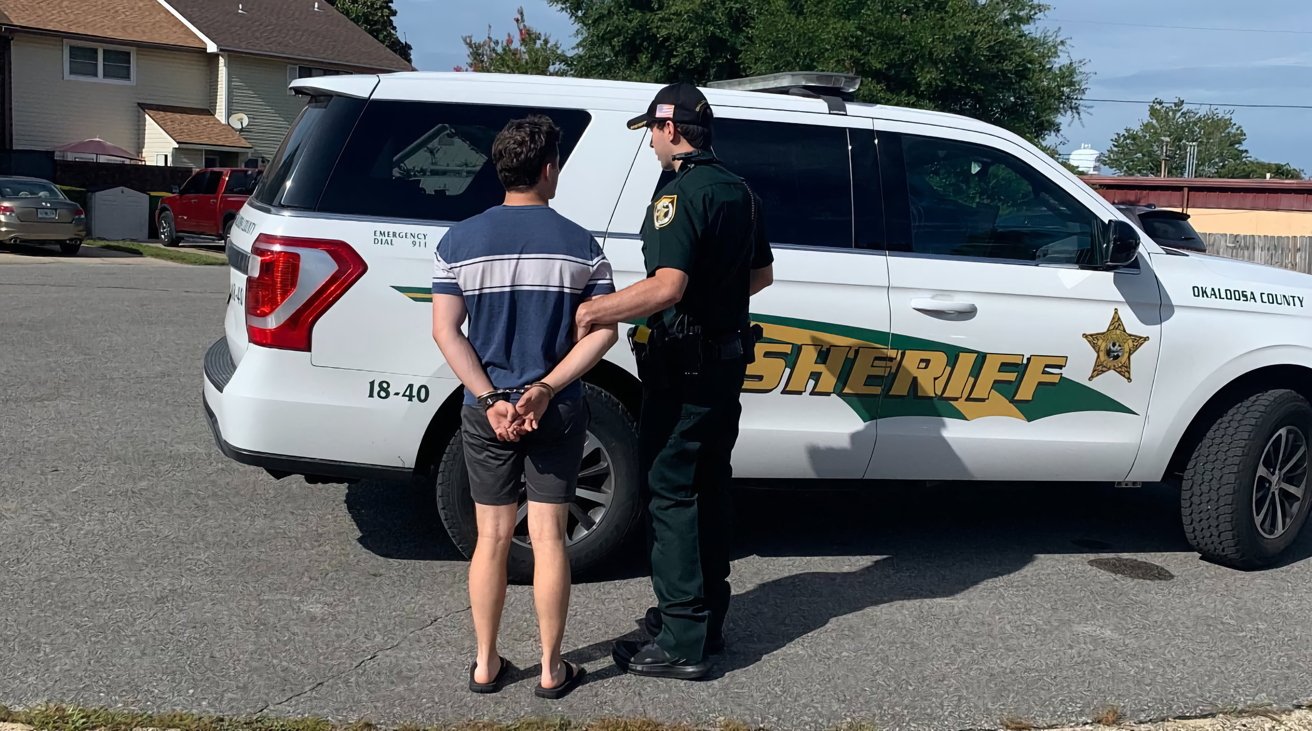 Apple's AirTag has helped police arrest a baggage handler who stole luggage from passengers at an airport, as well as the recovery of more than $15,000 in jewelry and other items.
On August 11, the Okaloosa County Sheriff's Office revealed it had conducted an investigation into suspicious activity at the Destin-Fort Walton Beach Airport. The sheriff's Airport Security Unit were alerted to thefts relating to stolen luggage handled by an employee.
Airline subcontractor Giovanni De Luca faces two counts of grand theft, the Sheriff's Office states.
The investigation started in July, after a traveller discovered her luggage hadn't arrived at her destination. The luggage, containing items worth more than $1,600, had gone missing during transit.
As the traveller had placed an AirTag in her suitcase, she had a record of its travels, and that it was last active in the area of Kathy Court in Mary Esther. Police cross-referenced employees who lived in the area, and discovered De Luca.
After meeting De Luca at his home, the suspect admitted to rummaging through the passenger's suitcase for items, and removing the AirTag.
While the items taken from the AirTag owner's suitcase weren't able to be recovered by investigators, they were able to retrieve items from another stolen suitcase. Another traveller reported they had lost jewelry and other items worth more than $15,000 on August 9.
"This arrest is an example of excellent teamwork by our Airport Security unit, our investigators, and the airport to find the person responsible for these thefts and make sure he is held responsible," said Sheriff Eric Aden.
While AirTag has been caught up in some unsavory activities, the accessory is intended as a force for good, helping people keep track of their stuff. This includes helping police track down a stolen SUV in Memphis in July, and discovering the location of luggage lost within an airport.