Belkin's Boost Charge Pro charges an iPhone 13 to half in 20 minutes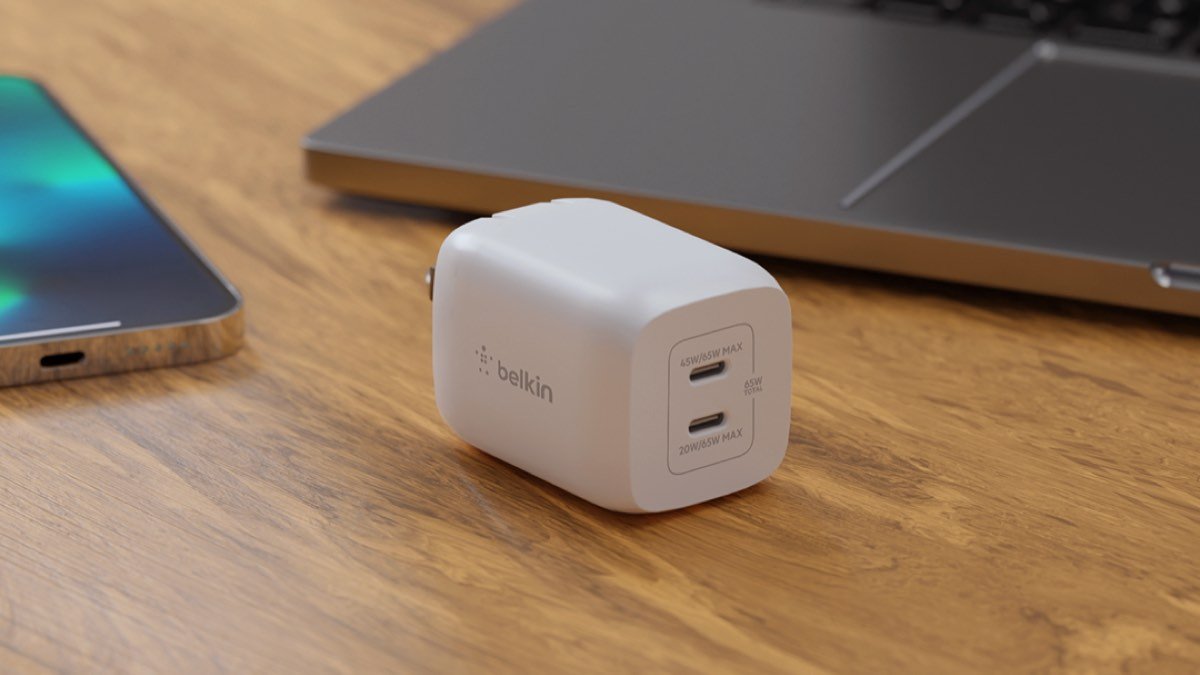 Belkin's newest GaN charger , the BOOSTCHARGE PRO, offers USB-C Power Delivery 3.0 that can charge an iPhone 13 from zero to 50% in 20 minutes.
The product comes in two varieties. First, a 65W option will offer devices up to 65W of power using a single port, or up to 45W from port and 20W with a second port, in case charging multiple devices is needed.
The second variation, a 45W charger provides up to 45W of power from a single port. It can also provide up to 25W from one port and up to 20W from a second port when using both at once.
Belkin's charging result was achieved by using a USB-C to Lightning cable in the company's internal testing. Real-world results may vary depending on multiple factors, such as smartphone model, device age, and usage environment.
In addition to USB-C Power Delivery, which fast charges a device over a USB cable, the charger uses Programmable Power Supply (PPS). This technology provides the right amount of power to devices by adjusting the voltage and current in real-time, depending on a device's charging status.
This, combined with the gallium nitride (GaN) material in the charger, aims to reduce overheating during a charge, a common issue when using a fast charger. Belkin says the BOOSTCHARGE PRO is optimized for Apple and Samsung devices, as well as the Nintendo Switch.
THe 65W BOOSTCHARGE PRO variant is available for for $49.99, while the 45W BOOSTCHARGE PRO can be purchased for $39.99.