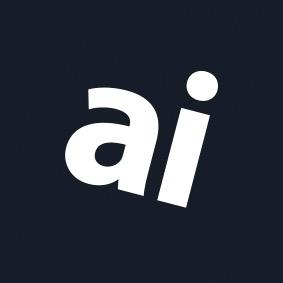 Why you can trust AppleInsider
Benks Grand Pro Headphone Stand review: show off AirPods Max with a minimal stand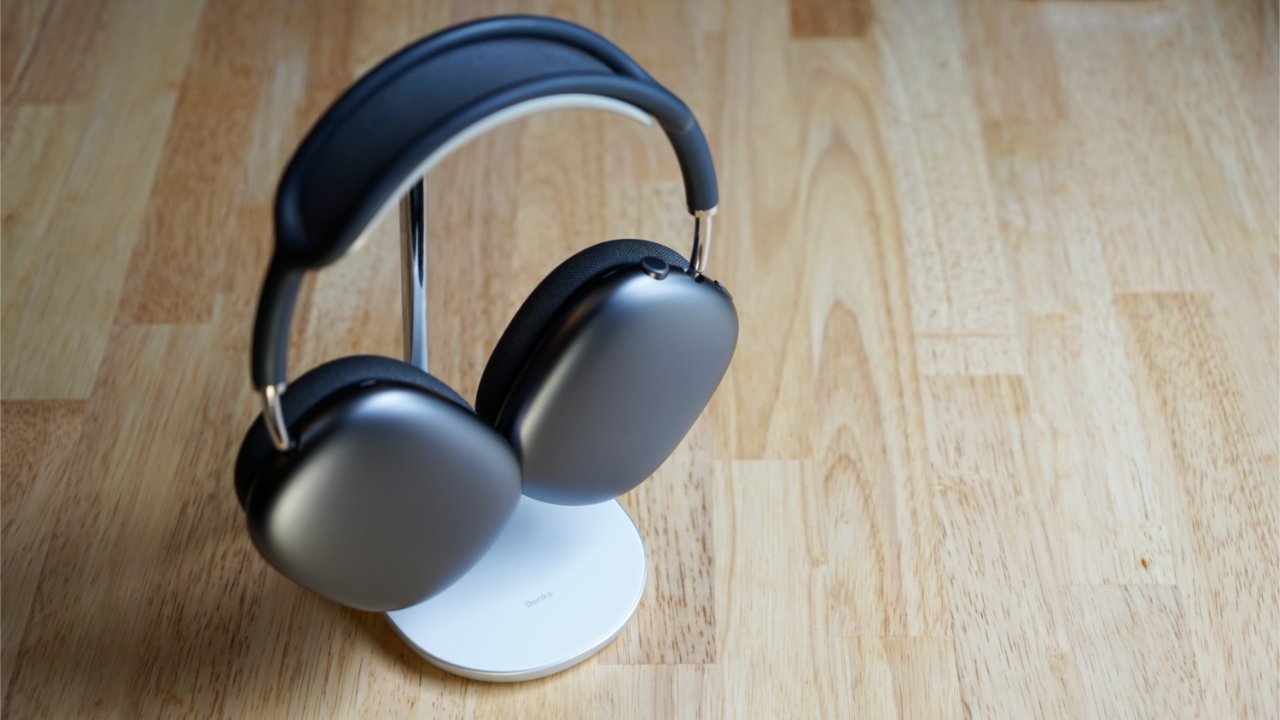 Benks Grand Pro Headphone Stand
3.5 / 5
---
The Benks Grand Pro Headphone Stand for AirPods Max is a welcome upgrade over the original. However, it introduces complexity where there was none before — while also ignoring an obvious problem.
The original Benks AirPods Max headphone stand looks nearly identical to the Grand Pro, but there is a big difference. The Grand pro has a wireless charging pad in the base of the headphone stand.
This simple-to-assemble stand is one of the only headphone stands we've seen made for the AirPods Max with a custom canopy. The design feels Apple-like, and the materials look fantastic. However, the addition of wireless charging complicates things.
Benks Grand Pro Headphone Stand design
Externally, there's not much difference between the previous model and the new wireless charging Grand Pro. The base is slightly thicker to accommodate the wireless charging pad and USB-C port, but that's it.
The base is two-tone white and silver or black and gray, depending on the color chosen. A soft rubber material coats the base, and a small LED can be seen when something is actively being charged.
The stem is stainless steel and screws in via a hex nut. The u-shaped arc holds the AirPods Max and is custom-built to support the mesh canopy.
Overall, the design is sleek and minimal. The stand displays the AirPods Max elegantly and enables simple removal.
Using the Benks Grand Pro Headphone Stand
While the stand may look great, it isn't amazing in use. The original stand was simply a stand for holding AirPods Max aloft, but the Grand Pro adds a wireless charging pad that isn't well thought out.
As an AirPods Max stand, the Grand Pro is excellent. Not much needs to be said in this regard, as it is a simple desk fixture that blends in with Apple's design philosophy.
Where the Grand Pro Stand falls apart is the wireless charging pad. While Benks did a great job incorporating a wireless charging pad in the base with minimal changes, it seems the company missed a few key aspects.
Primarily, it is a standard Qi charging pad with maximum 15W output. It isn't MagSafe, so an iPhone will only accept 7.5 Qi charging from it. However, some Android phones will be able to take full advantage of the 15W charging.
The charging pad also doesn't account for camera bumps. While a raised disk like a MagSafe puck might have solved this, instead, Benks stuck with a perfectly flat surface.
This makes placing an iPhone on the charging pad tricky. Users might expect the iPhone to lay flat when charging, but it will lay crooked on its camera bump without a case.
This issue doesn't seem to affect charging. However, we'd have preferred to see a design modification to address this.
Also, sliding the iPhone under a pair of AirPods Max to get it on the charging pad is cumbersome. The AirPods Max hang too low. Benks should have made the stem longer or angled it differently to account for the new charging pad.
Finally, an obvious design omission makes the Grand Pro feel like a half-baked idea. Since the Grand Pro needs power for the wireless charging pad, it seems like an omission not to provide power to the AirPods Max.
In its current state, the Grand Pro Stand needs to be plugged into power. Then, if the user wants to charge the AirPods Max, a second outlet will be required to charge the headphones. This can be worked around by using a two-port power adapter, but we believe Benks could solve this.
In a future model, we hope to see Benks include a power-out USB-C port just for charging the AirPods Max. Another option would be including a purpose-built short Lightning cable hard-wired to the base that can be tucked away when not in use. The second case would require licensing the Lightning cable, so at least a port would be acceptable.
Should you buy the Benks Grand Pro Headphone Stand
The Grand Pro Stand isn't a bad choice if you want a dedicated headphone stand for your AirPods Max. However, decide if that added wireless charging pad is worth the hassle because, for us, it isn't.
The charging pad can be used for an AirPods case with wireless charging or any other Qi-compatible device. So it is a handy solution for adding yet another charging surface to a desktop.
At the least, AirPods Max owners should consider either version of the Benks Grand headphone stand. Wireless charging or not, it is a sleek solution for displaying AirPods Max.
Benks Grand Pro Headphone Stand Pros
Stylish stand for AirPods Max
Design matches Apple's product design philosophy
Wireless charging is useful, but...
Benks Grand Pro Headphone Stand Cons
... The wireless charging pad isn't well thought out
AirPods Max could be displayed higher for better access to pad
Needs the ability to provide power to AirPods Max. Feels silly to run two cables to the same place.
Rating: 3.5 out of 5
This stand could easily be a 5 out of 5 if Benks offered a way to charge the AirPods Max from the stand. However, it is a great stand, so we score it a 3.5 out of 5 for a good-looking yet slightly flawed product.
While we didn't review the original Grand headphone stand by Benks, we'd easily award it a 4 out of 5, so consider that one too.
Where to buy the Benks Grand Pro Headphone Stand
Get the Benks Grand Pro (the one with wireless charging) from Benks in black or white for $56.99. Amazon offers the stand to for $59.99.
Get the Benks Grand (the one without wireless charging) from Benks in black or white for $37.99, or from Amazon for $49.99.