Mophie's new GaN & wireless chargers arrive ahead of iPhone 14 launch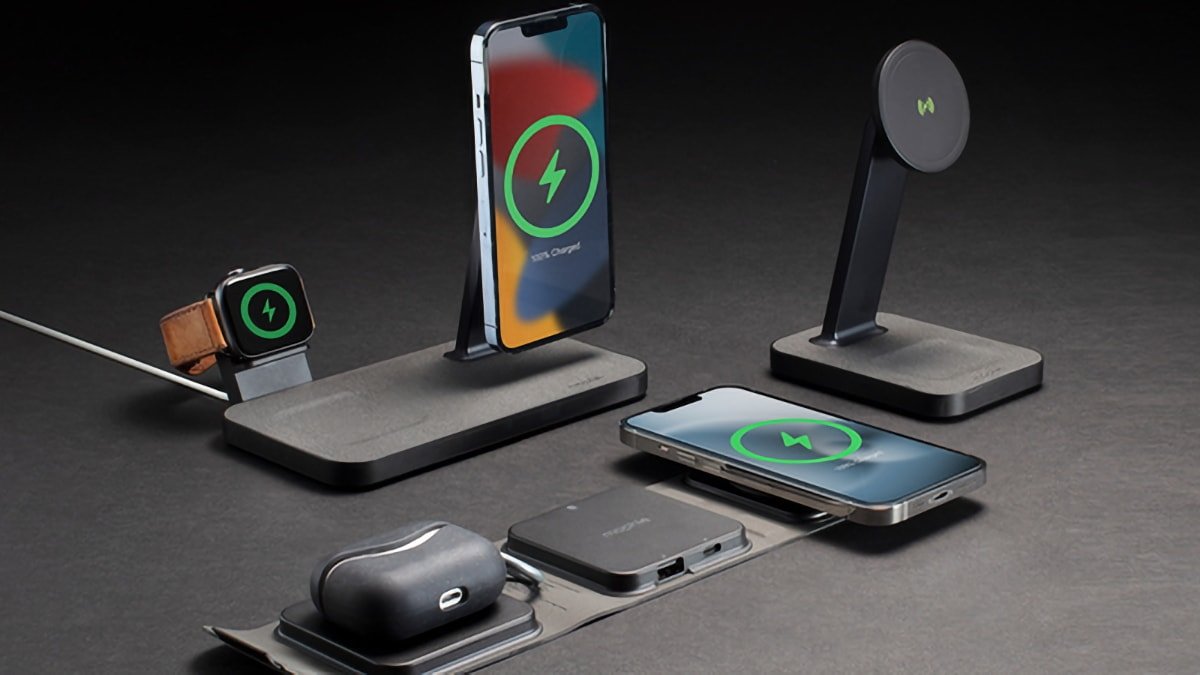 AppleInsider is supported by its audience and may earn commission as an Amazon Associate and affiliate partner on qualifying purchases. These affiliate partnerships do not influence our editorial content.
Mophie has expanded its lineup of high-speed GaN wall chargers, with additions to its snap+ wireless charging line for iPhones, iPads, and MacBooks.
Each GaN charger, collectively known as speedport, has been manufactured with up to 50% post-consumer recycled plastics, and snap+ accessories have been made with up to 30% recycled material. This includes plastic-free packaging.
Speedport GaN chargers
Consumers can purchase the mophie speedport 20W, 30W, 45W, and 67W chargers today, while the speedport 120W will be available in the near future. Here's what this product line includes.
The company's charging times were achieved using an Apple USB-C to Lightning cable.
Speedport 30W - $34.95: Charges an iPhone 13 from zero to 80% in one hour. This model is designed for travel with foldable prongs.
Speedport 45W - $49.95: This charger includes two USB-C ports, folding prongs, and charges an iPhone 13 from zero to 80% in one hour. It delivers a maximum shared output of 45W to an iPhone, iPad, or other devices.
Speedport 67W - $59.95: This offers a maximum shared output of 67W via two USB-C ports, and also includes foldable prongs.
Speedport 120W - $99.95: With three USB-C ports and one USB-A port, this charger offers a maximum shared output of 120W. Using only the first port it can use 100W of power to fully charge a MacBook. Any combination of the USB-C ports and USB-A port powers devices with 120W.
Snap+ wireless chargers
Snap+ charging stand & pad - $79.95: This MagSafe-compatible device can deliver up to 7.5W to 15W of power while the iPhone is in portrait or landscape orientation. It comes with an adapter for Qi-powered smartphones, and includes a spot for AirPods.
Snap+ multi-device travel charger - $99.95: This device with charging spots for an iPhone and AirPods provides a shared output of up to 5W go 15W of power. A USB-C and USB-C port can charge other devices as well, and folds into a bundle for traveling.
Snap+ 3-in-1 wireless charging stand - $99.95: This charger includes a spot for an iPhone, Apple Watch, and AirPods and is compatible with MagSafe. It provides up to 7.5W of power and features an adapter ring for non-magnetic smartphones.