Apple's iPhone 14 case colors leak days before event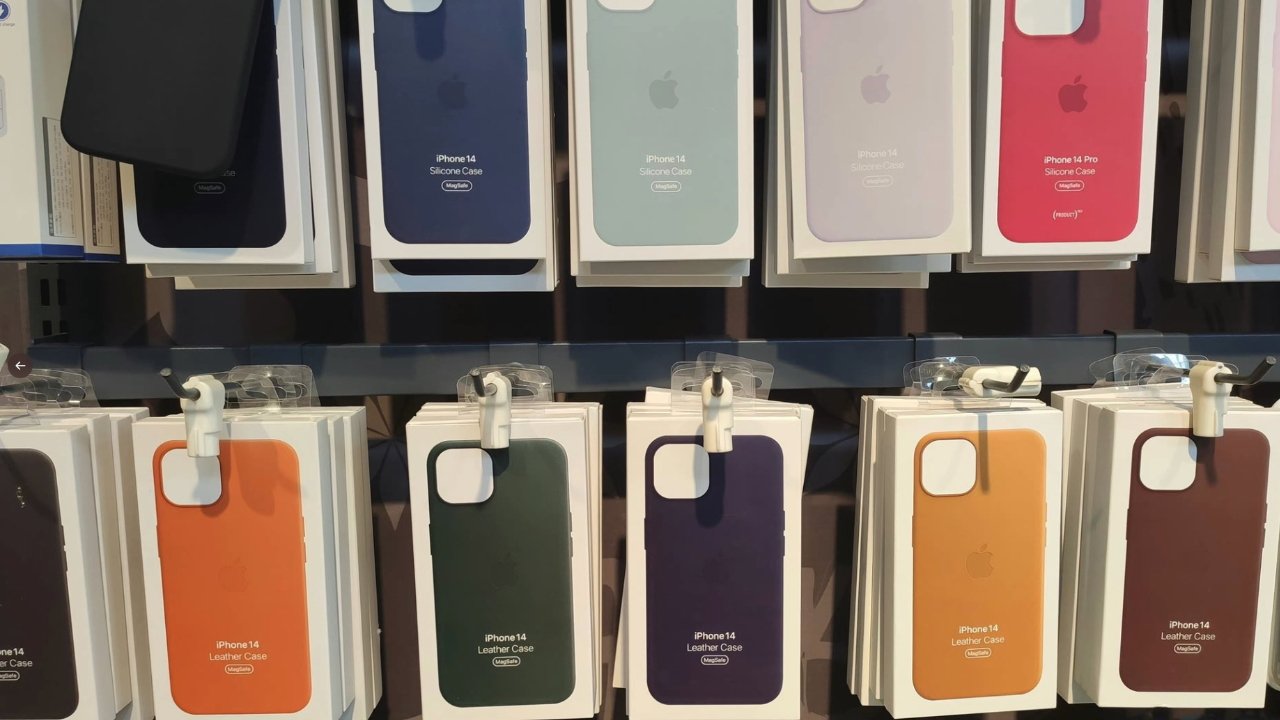 AppleInsider may earn an affiliate commission on purchases made through links on our site.
New leaks claiming to show Apple's final iPhone 14 case colors look to be accurate, and include"Bright Orange," "Golden Brown," and more
Ahead of Apple's September 7 launch of the iPhone 14 range, a leaker is claiming to have final details of the various colors that Apple will sell as accessory cases. Leaker Majin Bu has previously detailed other case colors, such as the February 2022 addition to those for the iPhone 13.
Now I can say with 99% confidence that the iPhone 14 Case colors you saw in previous tweets will be official. iPhone 14 Max will probably only be called Plus pic.twitter.com/nM3Y95broQ

— Majin Bu (@MajinBuOfficial) September 4, 2022
As well as a shot of iPhone 14 cases in a retail store, the leaker presents two main images of the cases. One looks as if it could be from Apple's online store.
But these two main images show different ranges of colors, and it's not clear which are intended for the iPhone 14 and iPhone 14 Plus, or for the iPhone 14 Pro and iPhone 14 Pro Max.
The image that looks as if it could be from Apple's online store materials shows cases with six colors:
Bright orange
Brown
Golden Brown
Midnight Blue
Black
Fir Green
The second main image shows eight colors:
Midnight
Succulent
Chalk Pink
Red
Lilac
Sun glow
Stromblue
Elderberry
Leaker Majin Bu says that he has "99% confidence" that these colors are correct.
Apple is most likely to unveil its complete range of case colors on its online Apple Store, immediately following the September 7 unveiling of the iPhone 14.