HyperJuice 140W PD 3.1 USB-C Charger offers big charge in a small package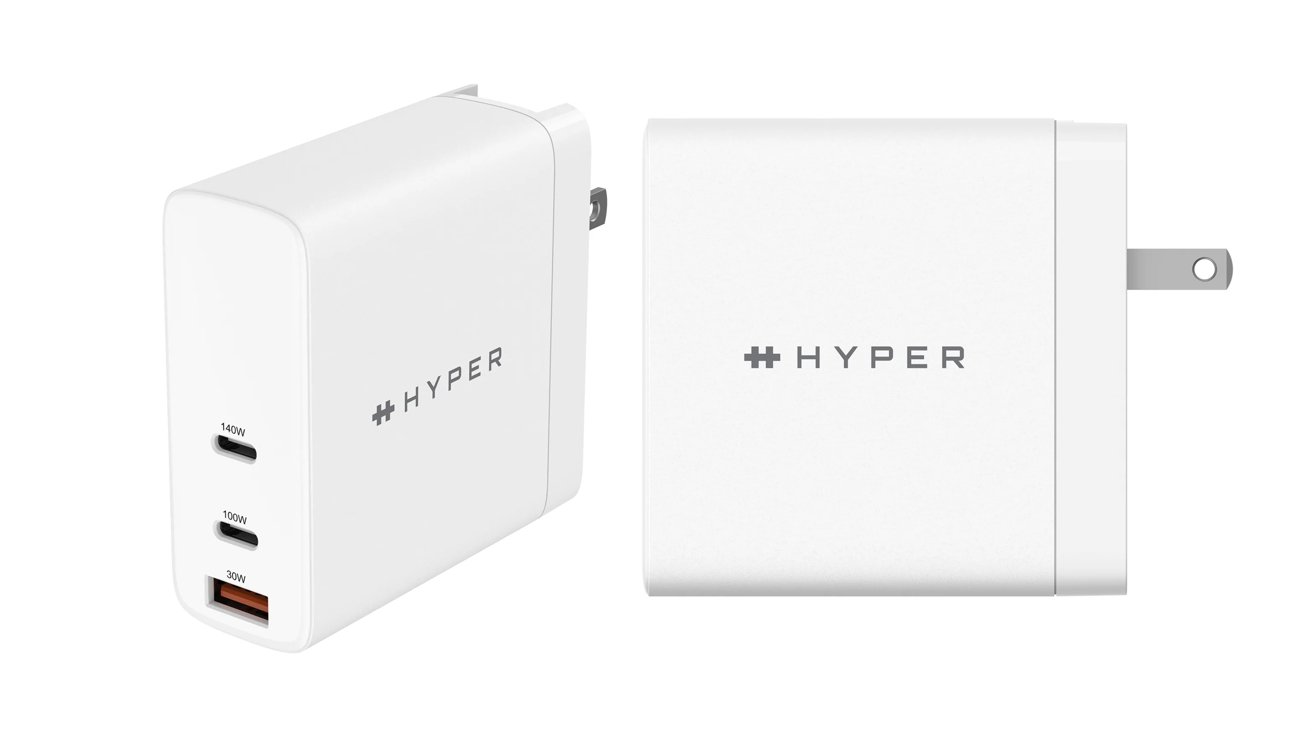 The HyperJuice 140W PD 3.1 USB-C Charger is capable of recharging a 16-inch MacBook Pro, but takes up 24% less space than Apple's own 140W charger.
Launched on Tuesday by Hyper, the HyperJuice 140W PD 3.1 USB-C Charger is a slimline charger that plugs directly into the outlet. Its headline 140W capacity and port selection means it is a unit that is not only a powerful charger, but one that is also flexible enough to handle multiple devices.
The 140W capability is offered by one of its two USB-C ports, with the other able to handle up to 100W. That power delivery capability means it can supply up to half the battery capacity for the 16-inch MacBook Pro in just 30 minutes.
The charger also includes a USB-A port with a 30W capacity, alongside the other two USB-C ports. That means the single charger could provide power to recharge a MacBook Pro, an iPad, and an iPhone at the same time.
While offering a high capacity, the charger is also compact in size, with it roughly three quarters the size of Apple's 140W charger. Weighing in at 9.03 ounces and measuring 2.87 inches by 2.92 inches and 1.14 inches thick, it's both reasonably light and able to be stowed away in a bag for travel.
It also has folding prongs at the front, and ships with EU, UK, and Australian pin adapters too.
Available from Hyper's online store, the HyperJuice 140W PD 3.1 USB-C Charger is priced at $129.99.