Apple Watch Ultra is compatible with 45mm bands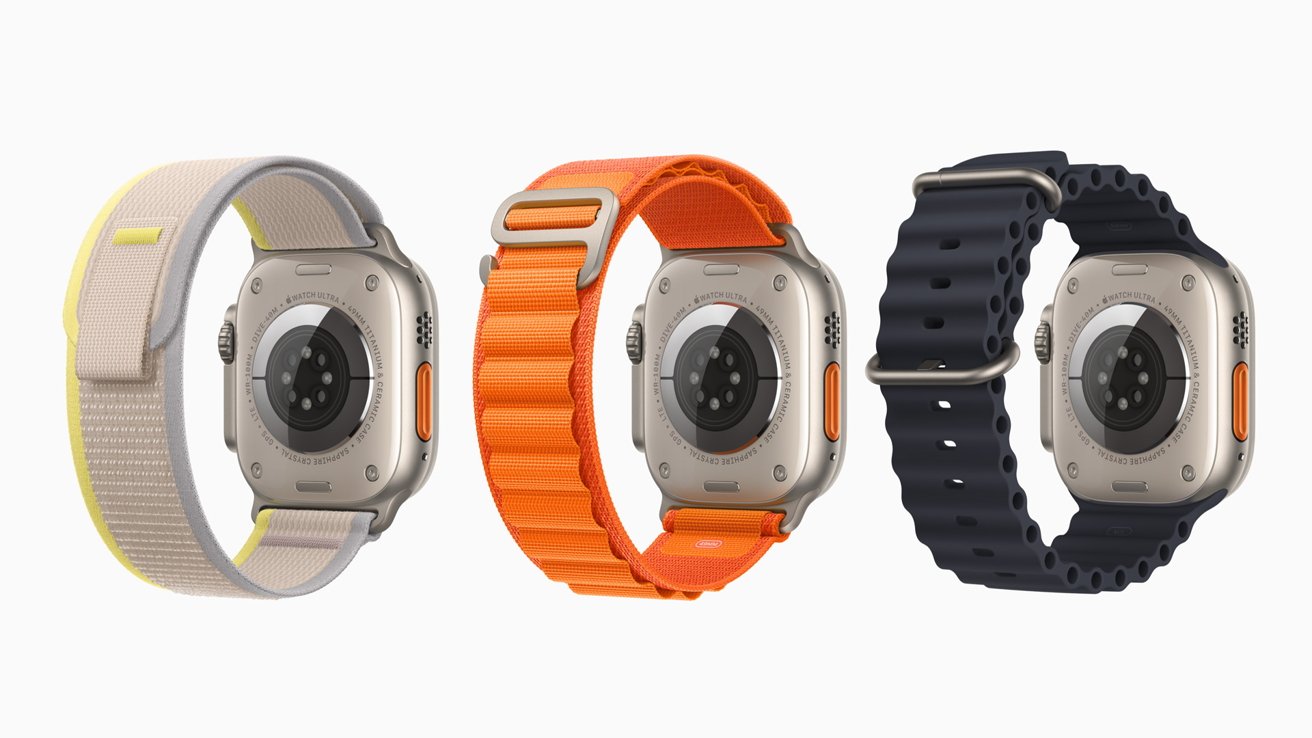 Despite being a new 49mm size, the Apple Watch Ultra is compatible with the bands made with the larger 42mm, 44mm, and 45mm Apple Watch lugs.
The new larger Apple Watch Ultra (available for preorder) has a 49mm display with a larger-looking industrial design. However, it still uses the same Apple Watch band connector introduced in the original model.
New Apple Watch Ultra bands like the Trail Loop, Alpine Loop, and Ocean Band are made specifically to match the rugged watch. These are rated as 49mm bands but are compatible with the previous large Apple Watch sizes.
This means any large Apple Watch band, present or past, will work with any large Apple Watch currently shipping. So, 42mm, 44mm, and 45mm bands are universal across every Apple Watch generation.
The bands made for Apple Watch Ultra have color-matched attachment mechanisms that won't match other Apple Watch finishes. Otherwise, they will work fine with any other larger watch model.
Owners of the "small" Apple Watch sizes remain a different size class — 38mm, 40mm, and 41mm. The Apple Watch Ultra bands come in only one size and won't fit the smaller Apple Watch.
Customers interested in the Apple Watch Ultra or the new bands can pre-order them now. Initial shipments and in-store availability begin on September 16.