Apple's late 2022 iPhone lineup ranges from $429 to $1,599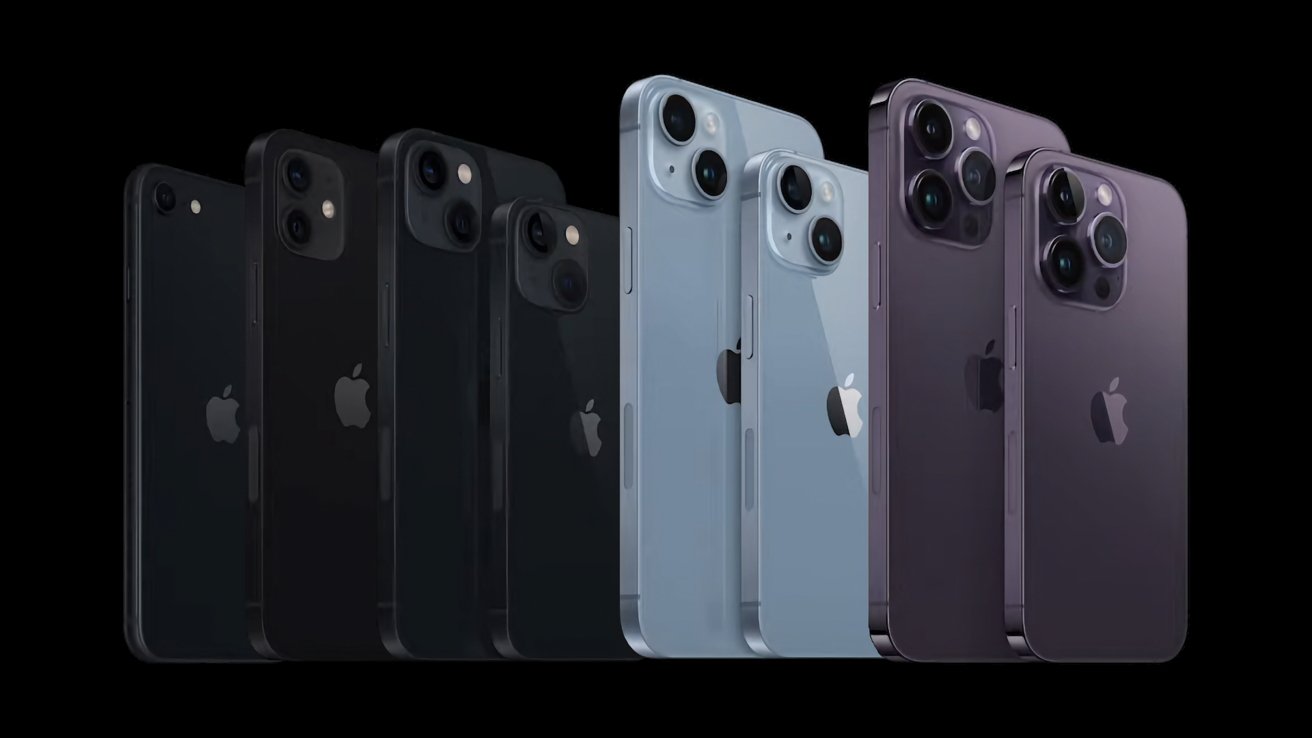 The iPhone 14 and iPhone 14 Pro have taken over Apple's flagship slots, with the rest of the lineup climbing a price ladder from budget to premium.
Apple still sells brand new models of its older, and cheaper, products. Also, anyone still nostalgic for the 5.4-inch iPhone mini can still get one at a new low price.
Since the iPhone 14, iPhone 14 Pro, and iPhone 14 Pro Max fit into the same price points as the previous generation, there isn't much difference overall. As expected, Apple stopped offering the iPhone 13 Pro models, but curiously the iPhone 12 has stuck around.
Here's the full breakdown of Apple's iPhone lineup:
iPhone 14 Pro Max: from $1,099
iPhone 14 Pro: from $999
iPhone 14 Plus: from $899
iPhone 14: from $799
iPhone 13: from $699
iPhone 13 mini: from $599
iPhone 12: from $599
iPhone SE: from $429
The price ladder stacks almost at $100 intervals from top to bottom. Customers can upgrade the storage up to 1TB in the pro models.
The iPhone SE acts as the entry model iPhone priced as low as possible while offering an A15 Bionic processor, Touch ID, and 5G. The iPhone 12 remaining is likely an anomaly caused by supply chain inventory, so expect it to drop off the bottom once it sells out.
The new iPhone 14 lineup goes on sale starting on September 16, with pre-orders available on September 9. The iPhone 14 Plus provides a new large-size option below the price of a pro model — but wont ship until October.