Want to write for AppleInsider during the next Apple event? Apply within!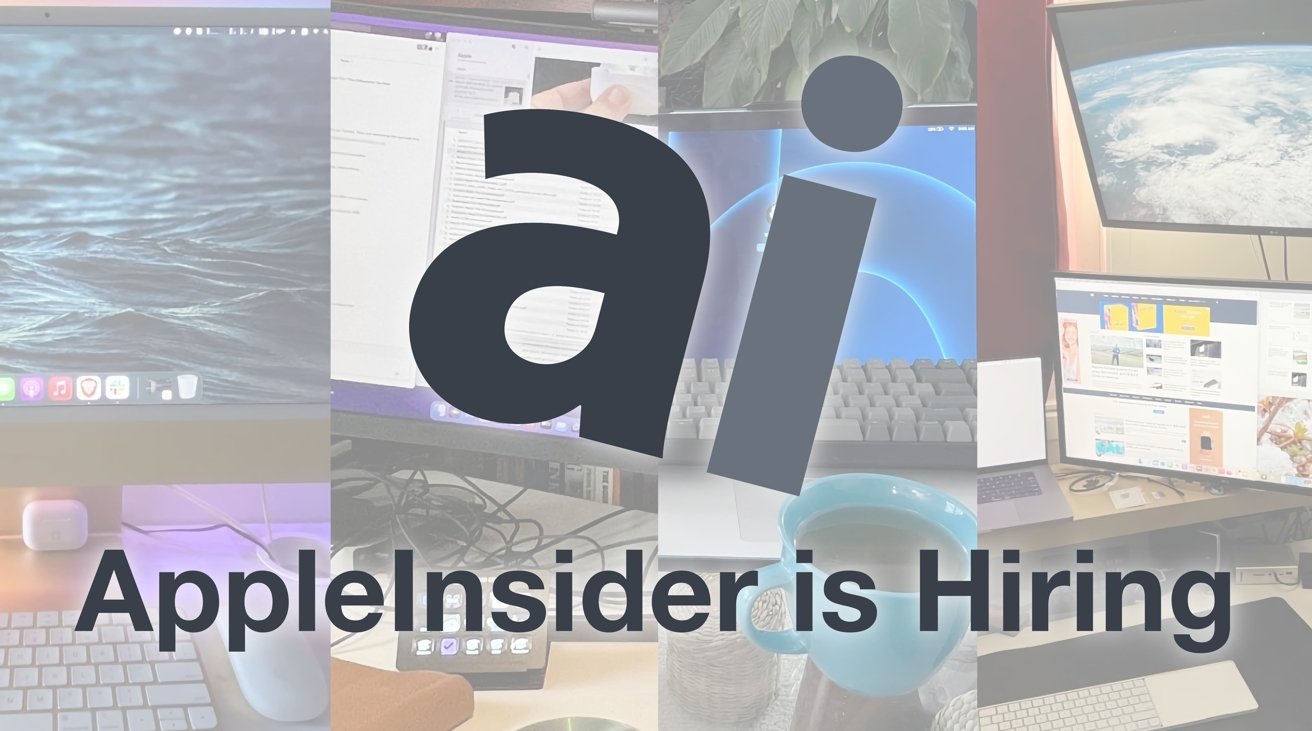 Does the iPhone 14 event really excite you? Do you like teaching people how to use that iPhone or iPad? We may have the perfect opportunity for you.
AppleInsider — the definitive stop for insider Apple news, rumors, analysis, and reviews — seeks passionate, energetic, and self-motivated writers with unique skill-sets that can enrich our audience of millions.
As the next generation of Apple users immerse themselves in the company's ecosystem, you must earn their trust as their go-to expert. From coverage of breaking news to in-depth product reviews and comparisons, you'll be tasked with educating both an interested public and devoted Apple fans about anything and everything Apple.
Applicants should have:
Technical aptitude with your healthy stable of Apple products
Prior experience in online writing or journalism.
A feel for the pulse of social media, especially as it pertains to Apple.
A concrete understanding of Apple's fundamentals, objectives, and challenges.
The ability to produce accurate, exciting content under constant deadlines, week-in and week-out.
A basic understanding of SEO and how to enrich stories and headlines with SEO best practices.
Exceptional communication skills.
Basic HTML skills.
Responsibilities at AppleInsider
Research and creation of content that includes, but is not limited to: breaking news, coverage of current events & news trends as they pertain to Apple, coverage of Apple and third-party software & hardware releases, detailed product reviews, and Apple tech tips.
Being a responsive team player.
Maintaining and growing your own arsenal of Apple products, which are your primary devices for content creation and daily use.
Maintaining and growing your own social media channels, in addition to those featured on AppleInsider.
Bonus Qualifications
While not necessary to apply, these additional qualifications would be a bonus:
Expertise in Mac gaming.
Experience producing or appearing on a podcast.
Mac or iOS Development experience.
Expertise in Crypto, AI, VR, or EVs.
Experience in financial reporting.
Video production skills.
Close proximity to Silicon Valley.
Working at AppleInsider provides a major platform for a writer to establish a voice and distinct personality while connecting with a tech-savvy worldwide audience of millions. These are challenging and rewarding entry- and mid-level positions that demand knowledge, expediency, and the ability to collaborate with others in a fast-paced environment.
These are 100% work from home positions, offering you the continuing convenience of no commute. Applications from adults everywhere will be considered. Applicants must be able to work in their country of residence.
To apply, please send us an email to [email protected] with your resume, links to any recent writing samples, and a brief message about why you believe you're best fit to become one of AppleInsider's next editors.