Apple releases watchOS 9 update for Apple Watch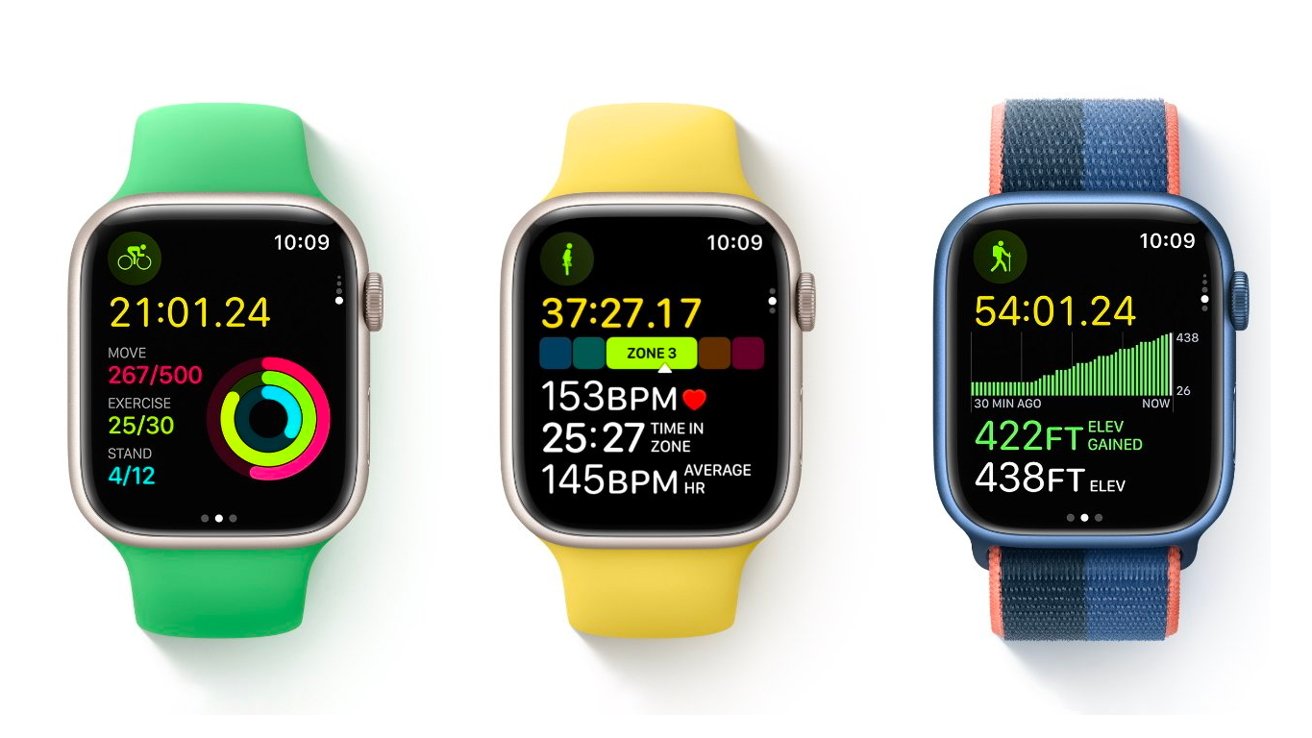 AppleInsider may earn an affiliate commission on purchases made through links on our site.
Apple has released watchOS 9 to the public, bringing new features such as the new Medication tracker, new watch faces, and even more Fitness options to Apple's flagship wearable.
Announced at WWDC 2022, watchOS 9 is now available to the general public. Users can update to watchOS 9 by accessing the iOS Watch app and navigating to General, then Software Update.
It can also be installed automatically by the app if set correctly. However, the Apple Watch must be charged at least 50%, placed on a charger, and within range of the iPhone to install the update.
Customization
Apple has introduced three new watch faces in watchOS 9, Metropolitan, Lunar, and Playtime.
Playtime is a whimsical watch face geared toward kids, while Metropolitan is a highly customizable watch face inspired by traditional timepieces.
Lunar depicts the relationship between the lunar calendar and the Gregorian calendar.
Additionally, the Astronomy face has been remastered for larger displays and now uses cloud data from Weather to show real-time cloud coverage. Finally, the Portraits face has improved depth effects for a broader range of subjects.
New Health features
Apple has introduced a new Medication tracker designed to help users keep track of what medications they take and when to take them. Additionally, it shows how certain drugs interact with each other.
The Sleep app has expanded which metrics it tracks as well. Users can now view their REM, Core, and Deep Sleep data. In addition, users can track how well they sleep over time with heart rate, respiration, and movement data.
Fitness
As anticipated, Apple has expanded the Fitness features of the Apple Watch with the new watchOS release.
The Workout app will show more views during a workout if the user turns the Digital Crown. Views will change between Activity rings, Heart Rate Zones, Power, and Elevation.
Heart Rate Zones are new to watchOS, showing users the intensity level of their workouts. Zones are calculated automatically based on health data, but users can also configure them manually.
Workouts can now be customized with recovery intervals. The Apple Watch will alert users for pace, heart rate, cadence, and power throughout a workout.