Amazon releases new Kindle & Kindle Kids with USB-C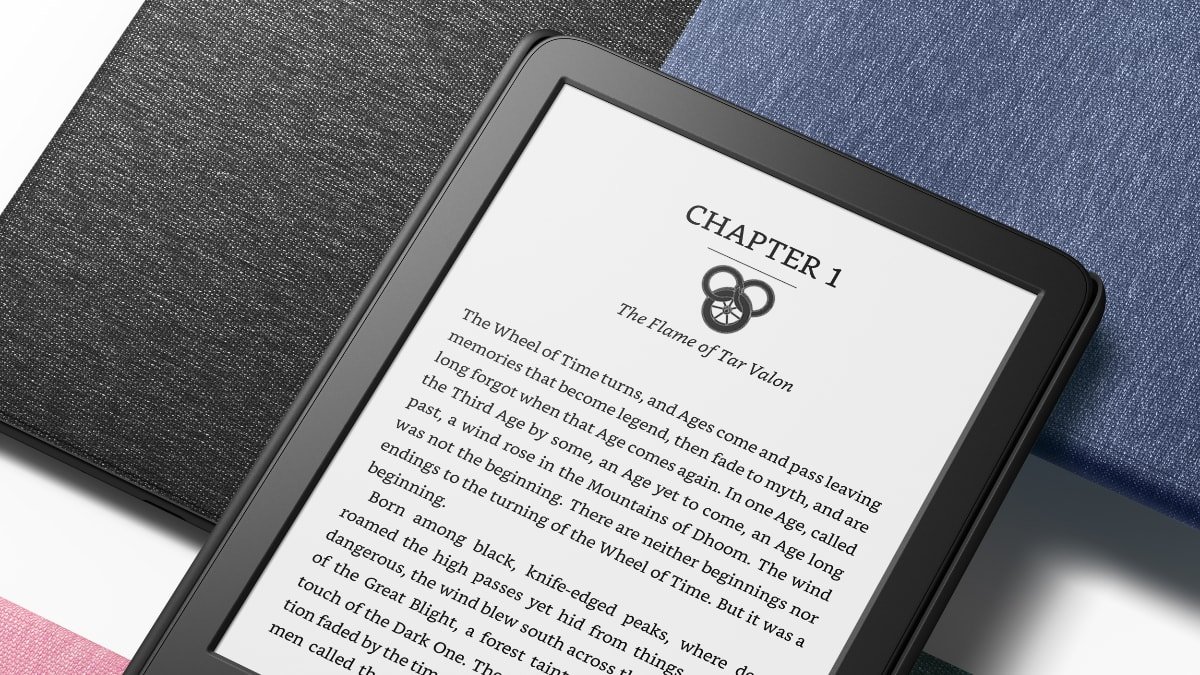 On Tuesday, Amazon released a pair of Kindles with USB-C, a new high-resolution display, and twice the storage of older models.
Both eReaders include a new 6-inch 300ppi display that bring dark mode to the Kindle lineup for the first time. Amazon says that the improved screen brings the digital reading experience closer to paper books.
The new Kindle's 16GB of storage provides more space for ebooks, and it has a longer battery life of up to six weeks on a single charge. The Kindle app in the App Store also offers a more simplified device setup process for the new products.
All of these features are also included in the new Kindle Kids tablet. This model has a kid-friendly cover and a free year of Amazon Kids+.
The Amazon Kids+ subscription provides unlimited access to children's books such as Diary of a Wimpy Kid, Artemis Fowl, and the Percy Jackson series. Audiobooks from Audible are also available.
Amazon's new Parent Dashboard for Kindle Kids offers parental controls to set reading and bedtime schedules. Kids can request books for parents to add to their library, and tools such as Word Wise and Vocabulary Builder help teach difficult words through flashcards.
The new Kindle will be available starting at $99.99 in 16GB and in Black or Denim colors. New fabric covers will be available in Black, Rose, Denim, and Dark Emerald.
Kindle Kids will be available starting at $119.99 in 16GB in Black. Customers can choose from three kid-friendly cover designs: Space Whale, Unicorn Valley, and Ocean Explorer.
Customers can preorder each device starting on Tuesday. Devices start shipping on October 12.