Quest Pro is Meta's new $1,499 mixed reality headset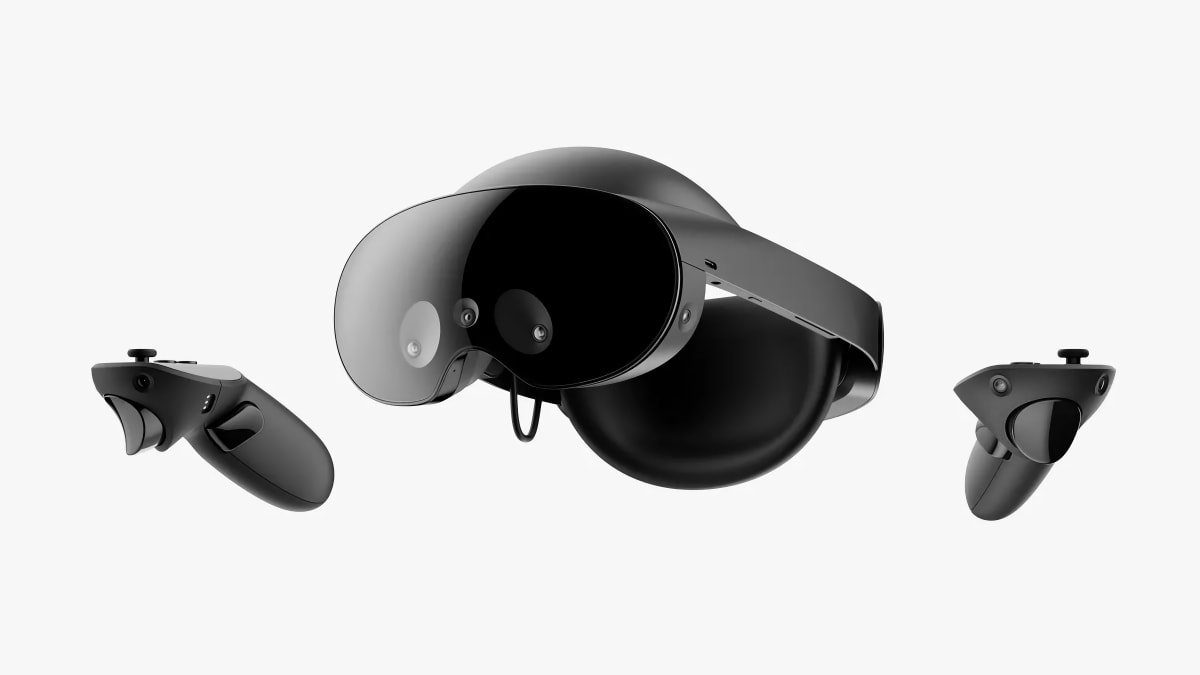 Meta announced the Quest Pro virtual reality headset at its Meta Connect 2022 conference, with it aimed at enterprise and the professional market.
The company will offer Quest Pro alongside its already-existing, and more affordable $399 Quest 2 device. Meta says that the new Quest Pro targets professionals and those in enterprise for whom a higher price tag may be justifiable.
Formerly known as Project Cambria, the Quest Pro is thinner than the Quest 2. It fits onto a person's head using a padded plastic ring, and the battery has been moved to the rear for better balance.
The new "pancake" lenses are 40% thinner than the Quest 2, and the company says its optics technology "folds light" inside the optical module.
The Quest Pro uses full-color pass-through from four high-resolution cameras on the headset to capture and display a person's surroundings while they wear the device. The Quest 2 only has a black-and-white version of this technology.
The feature should help it capture "mixed reality" experiences that overlay digital content onto the environment instead of being limited to virtual reality.
Unlike the Quest 2, the Quest Pro has eye-tracking technology through inward-facing cameras. The company says they will help detect if the headset is fitted correctly and enable facial expressions with Meta avatars.
The headset uses a Snapdragon XR2+ chipset with an 1800 x 1920 LCD panel for each eye, four times higher than the Quest 2. Meta says these displays offer 75% more contrast and 10% more pixels per degree of sight than the Quest 2.
The company also says the chip delivers 50% more power than the XR2 chip in the Quest 2. The Quest Pro has 12 GB of RAM and 256GB of storage, 12 sensors for virtual reality and mixed reality, and spatial audio.
The increased power has a downside. Meta says the Quest Pro will only get one to two hours of battery life instead of the two- to three-hour life that the Quest 2 achieved.
Redesigned controllers for the new headset omit the tracking rings of the Quest 2, using onboard cameras that track each controller's position relative to the Quest Pro headset. Each controller has a Qualcomm Snapdragon 662 mobile processor.
Meta sells the Quest Pro through its Meta Store for $1,499, along with retail partners in four countries. It's immediately available to preorder through Meta.
Best Buy and Amazon will sell the product in the US and Canada; Amazon, Argos, and Currys will offer it in the UK; and Amazon, Fnac, and Boulanger will offer the Quest Pro in France. Prices vary by market.