Octane X and DaVinci Resolve for iPad coming in 2022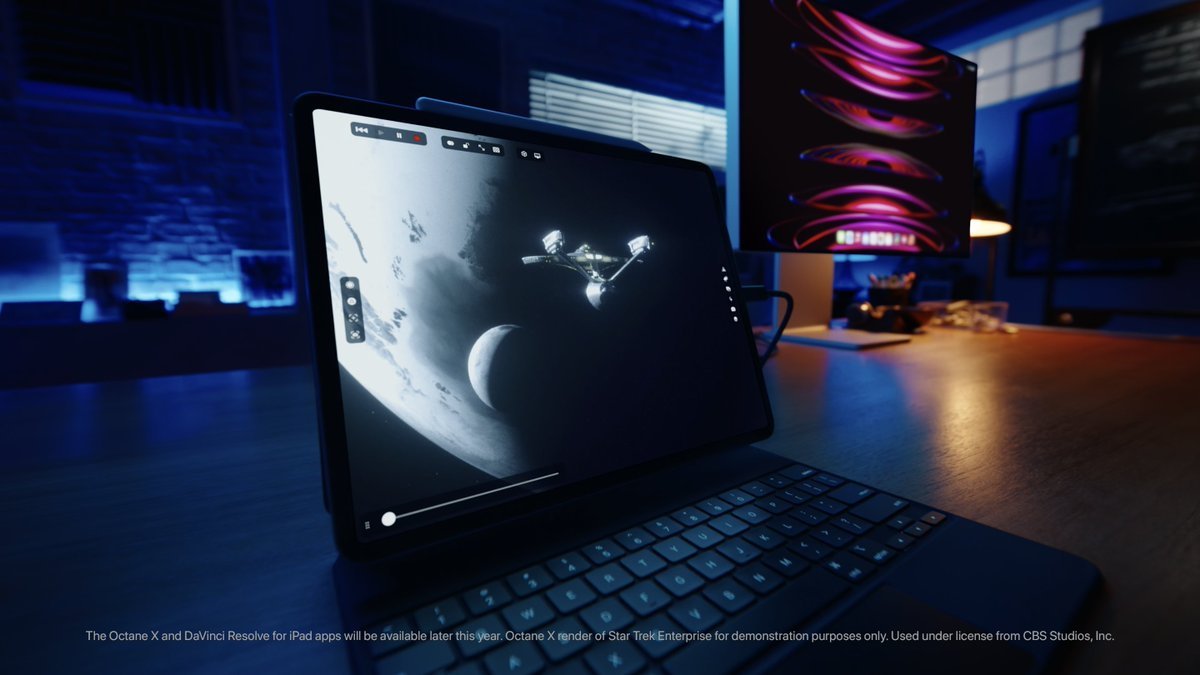 Video & 3D production on the 2022 iPad Pro will become more viable in the future, with both Octane X and DaVinci Resolve heading to the tablet.
Many creative professionals have clamored for pro-level tools to be produced for the iPad. Apple's promotional video for the iPad and iPad Pro indicates that some are on the way.
The video, published to YouTube shortly after launch, mentions that DaVinci Resolve for iPad and Octane X will be available to use.
DaVinci Resolve for iPad is a video editing tool, which Apple's voiceover says can also be used for color correction. Octane X will offer "state-of-the-art cinematic 3D rendering" on the tablet.
Small print visible in the video states the two software packages will be available "later this year."
The new iPad Pro models include the M2 chip, which offers enhanced video features such as the Media Engine. This consists of dedicated hardware encoders and decoders for ProRes and other major video codecs, speeding up production.